BTS' 'Yet To Come' Concert Film Gets Streaming Release
The Busan concert was the group's last before its members started enlisting in the military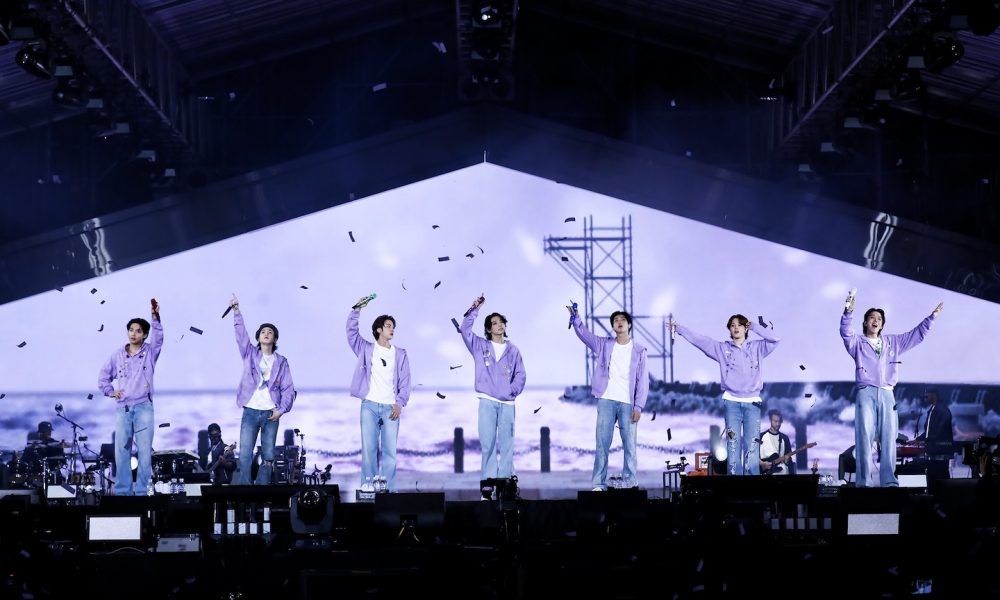 BTS has announced that its Yet To Come concert film will be released on streaming next month, seven months after it premiered in cinemas.
BTS: Yet To Come was filmed at the K-pop group's Busan concert in October 2022. The show was held in support of the city's bid for the World Expo 2030, and tickets were raffled off to fans for free.
It was the last concert held by the group before its members started enlisting to complete their mandatory military service. Eldest member Jin announced his plans to enlist the week after the Yet To Come concert and enlisted in December. So far, J-hope and Suga have also started their service, with Jimin, V, Jung Kook, and RM yet to announce their plans regarding conscription.
The concert film will be available to stream on Prime Video globally from November 9, seven months after it premiered in cinemas worldwide.
Since the Yet To Come concert took place, BTS has focused on solo material. Jin shared his debut solo single, "The Astronaut," weeks after the event, followed by RM's debut album Indigo being released. This year, Jimin has released an EP, FACE, while Suga shared his album D-Day, which he took on tour. Before enlisting, J-hope shared the J.Cole-featuring single "On The Street," and in September, V made his official solo debut with the Layover album.
Jung Kook will be the next member to release a solo album, following his singles "Seven" and "3D" earlier this summer. Golden will be released on November 3 and features contributions from Shawn Mendes, Ed Sheeran, Major Lazer, and DJ Snake, among others.
In June, BTS marked its tenth anniversary with the release of a new, gratitude-filled single, "Take Two." The acoustic pop song credits rappers RM and J-hope among its writers, while Suga contributed to its production. Its title nods to BTS moving on to its second chapter after completing its first decade together, while the track is an ode to its fans, ARMY.
Listen to the best of BTS on Apple Music and Spotify.