Progressive Rock Mainstays Camel Cancel Upcoming European And UK Tour
The progressive rock mainstays were due to begin their 'The Final Chapter' tour in Europe in May, followed by UK dates in June.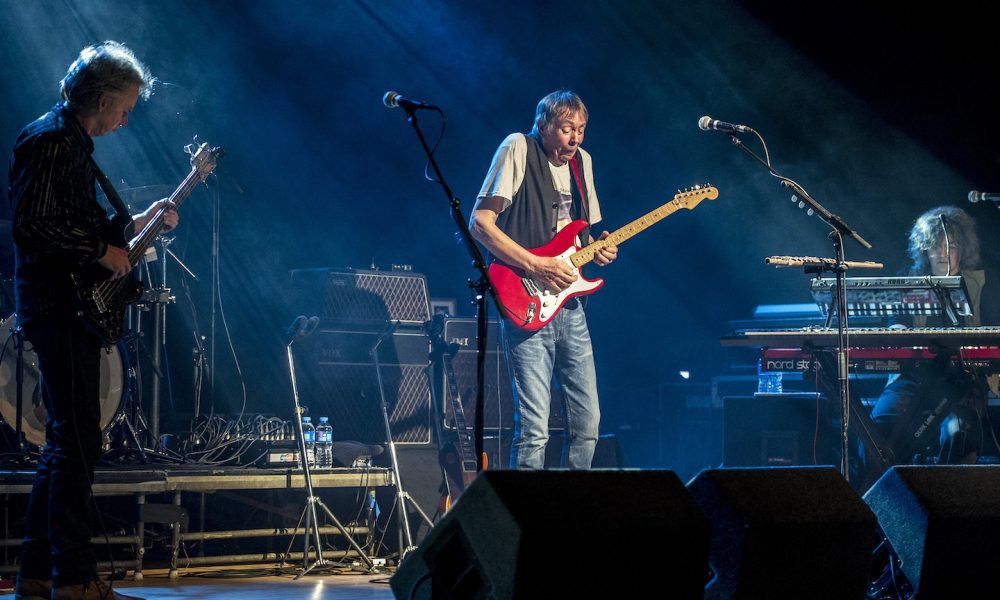 Camel have announced that they have cancelled their upcoming live dates, because co-founding guitarist and singer Andy Latimer requires urgent back surgery. The progressive rock mainstays were due to begin their The Final Chapter tour in Europe in May, followed by UK dates from June 2, including a London date at the Eventim Apollo on the 10th.
A statement on the band's website says: "It is with great sadness and regret that Camel Productions must announce the cancellation of Camel's 2023 tour. Shortly after rehearsals, Andrew Latimer became troubled by a sharp pain in his lower back that advanced into his leg and foot. He was sent for diagnostic tests which quickly revealed a severe condition that requires urgent surgery.
"Recovery time is uncertain and it is this uncertainty that prevents us looking at other options such as postponement. However recovery is suggested to take 8-12 weeks minimum so there is no possibility of Andrew continuing with the tour. And without Andrew, there can be no tour so cancellation is unavoidable.
"We know this news will be immensely upsetting to fans as it is to the band. We are all so grateful for the support of fans who purchased tickets and particularly appreciative of the many emails from fans near and afar who shared their excitement. Throughout his career, Andrew Latimer has had numerous physical challenges on tours and has always overcome them. Camel look to the future for another opportunity to write The Final Chapter."
Camel formed in 1971, and released ten studio albums in their first incarnation until 1984, including the UK silver-certified The Snow Goose (1975) and the following year's Moonmadness. They reformed in 1991, when they released the Dust and Dreams album; their most recent release was 2020's Live at the Royal Albert Hall, recorded at the band's performance at the hallowed venue in September 2018.
Buy or stream The Snow Goose.