Def Leppard Shares New Orchestral Version Of 'When Love And Hate Collide'
The track features on the band's new album Drastic Symphonies, due out on May 19.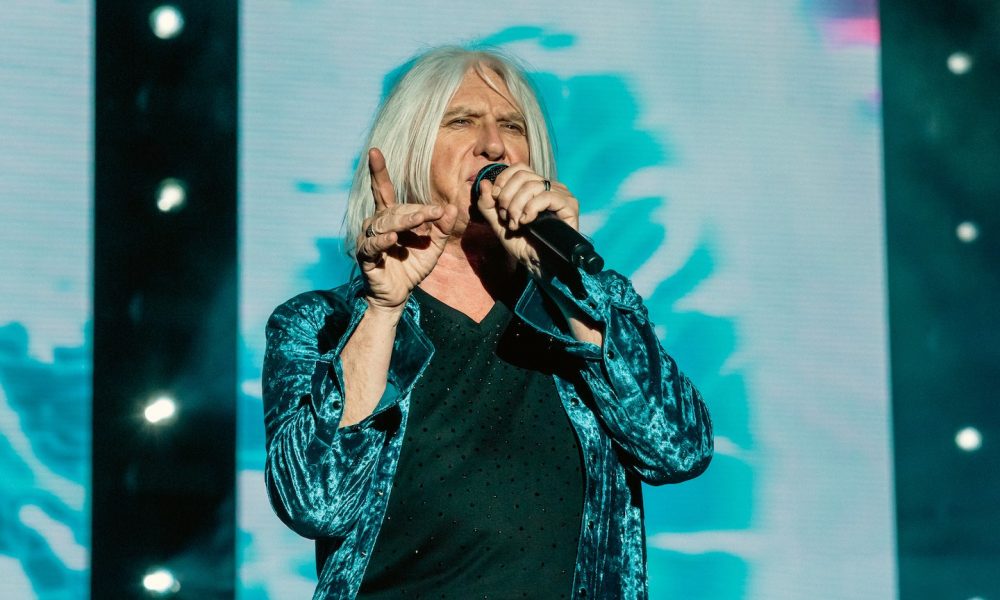 Def Leppard has shared the new version of their classic hit "When Love And Hate Collide," taken from their new album, Drastic Symphonies, due out on May 19.
"When Love And Hate Collide" was originally written by vocalist Joe Elliott and bassist Rick Savage. It was demoed for Def Leppard's 1992 album Adrenalize, but wasn't completed until 1995 when it was included on the anthology collection Vault: Def Leppard Greatest Hits 1980-1995.
The song's original demo captured the final recorded guitar solo by the late Steve Clark, though the official Vault version of "When Love And Hate Collide" was more in keeping with the alt-rock sound of Leppard's next studio album, 1996's Slang. The song also performed well in the charts as a standalone single, peaking at No. 2 in the UK late in 1995.
The new, Drastic Symphonies version of "When Love And Hate Collide," however, transforms the song into the perfect power ballad, with the fresh recording showcasing an emotive Joe Elliott vocal buoyed up by sweeping strings. You can check it out below.
Hardly a standard studio album, Drastic Symphonies sees the legendary British rockers' biggest songs deconstructed and rebuilt with the majestic accompaniment of the Royal Philharmonic Orchestra.
For the most part, the album features the original audio of Leppard classics, newly combined with the RPO, though Drastic Symphonies also includes new vocals and guitars to create epic new symphonic arrangements. At different stages of the record, listeners will discern frontman Joe Elliott duetting with his younger self.
The album will be available on CD, 2LP black vinyl, limited edition 2LP colored vinyl, limited 2LP picture disc, CD/Blu-Ray (Atmos), and digitally.
The Royal Philharmonic Orchestra was recorded at Abbey Road in March 2022, and the album is produced by Def Leppard, Ronan McHugh and Nick Patrick, the producer of RPO orchestral albums by Elvis Presley, Roy Orbison, the Beach Boys, and Buddy Holly. Arrangements are by Eric Gorfain, known for his work with Neil Diamond and Christina Aguilera.
Def Leppard guitarist Phil Collen adds: "When the offer of doing an orchestral album with the RPO was suggested we were honored. But we didn't just want an orchestra plonked over our previous recordings. We decided to create something special where we would have something classic but present it in a brand new way that would involve making everything work in the context of Drastic Symphonies."