Eric Clapton, Roger Taylor, John Illsley, More To Honor Gary Brooker With Tribute Show
Paul Carrack, Andy Fairweather-Low and others will also play at the December show in England, which has already sold out.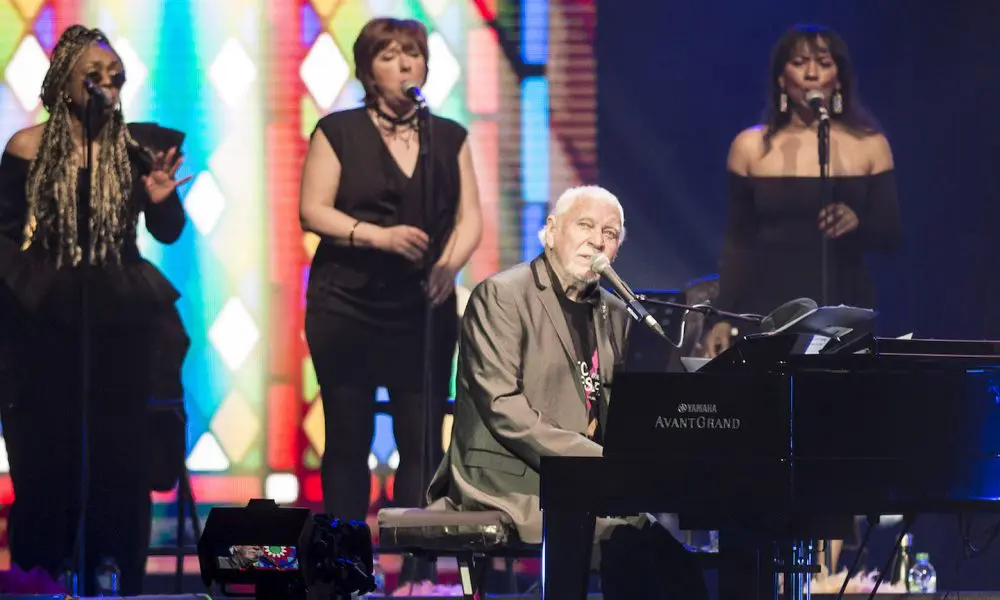 Eric Clapton, Roger Taylor of Queen, John Illsley of Dire Straits, and Mike Rutherford of Genesis and Mike + the Mechanics are among the stars who will take place in a special concert in December to honor the life and work of Gary Brooker MBE.
The Procol Harum frontman, solo artist, and frequent contributor to other musical projects, who died in February 2022, was much-loved in the music community and by fans worldwide. The esteem in which he was held is reflected in the line-up for the celebration concert, Remembering Gary Brooker, which will take place on Monday December 4 at G Live, Guildford, local to his Surrey home.
Proceeds will raise funds for Gary's preferred charities, the Royal Marsden Cancer Charity and Cure Parkinsons. After pre-sales earlier this week, tickets went on sale at glive.co.uk at 10am this morning BST (28), and sold out almost immediately.
Other revered artists who will take part in the evening include Paul Carrack, Andy Fairweather Low and Mike Sanchez, while the house band will feature some of the U.K.'s finest session players. These include Dave Bronze – bass, Henry Spinetti – drums, Graham Broad – drums, Paul Beavis – drums, Frank Mead- sax/harmonica, Nick Pentelow – sax, Nikki Lamborn – vocals, Catherine Feeney- vocals, Olivia Keast – vocals, Geoff Dunn – Procol Harum drums, Geoff Whitehorn – Procol Harum guitar and Josh Phillips – Procol Harum keyboards.
Andy Locke, venue director at G Live said: "We are honored to host this very special tribute to Gary Brooker MBE at G Live. Through his charity work, Gary was such a respected member of the Guildford community, and his invaluable contribution to the music industry is demonstrated by the calibre of artists who are joining us at G Live in celebration of his life."
Along with his decades of brilliant songwriting, lead vocals, and keyboard wizardry with Procol Harum, Brooker was a member of Clapton's band as well as Bill Wyman's Rhythm Kings and Ringo Starr's All-Starr Band. He made a number of fine solo albums and contributed to records by other friends such as Paul McCartney and George Harrison, also singing in the film of Evita by special request.
Aside from his music, he was a modest and generous philanthopist, always seeking out ways to help those less fortunate, prompting his MBE Award. Such projects included the band No Stiletto Shoes, which played the music of his earliest rhythm and blues influences, and as music director for the all-star Music For The Marsden show, immediately pre- lockdown in March 2020 at London's O2 Arena. This raised over a million pounds for the Royal Marsden Cancer Charity.