Jenny Lewis Goes On A Surreal Ride In 'Psychos' Video
The star will return with her new album 'Joy'All' later this week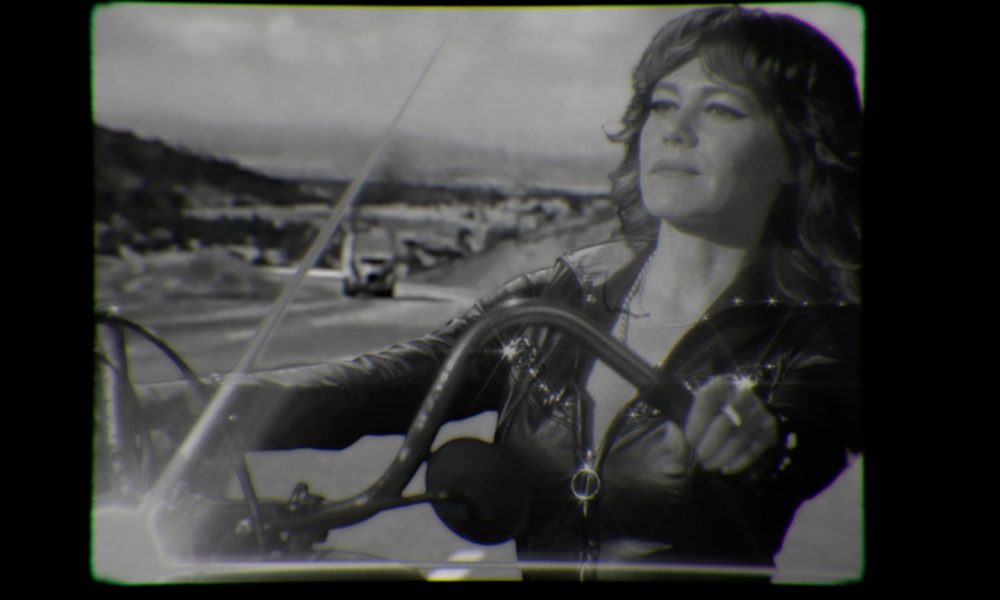 Jenny Lewis has shared the surreal music video for "Psychos," one of the singles from her imminent new solo album, Joy'All.
In the visual, which was directed by Bobbi Rich, Lewis first appears on a motorcycle, driving in front of scenery of desert roads and neon-lit strips. Later, she performs in front of 70s-esque lighting, strums a guitar in a cowboy hat and bedazzled leather jacket, and plays cards in the middle of a black-and-white cube.
"Psychos" was the second track to be taken from Joy'All, following the 2021 single "Puppy And A Truck."
Jenny Lewis - Psychos (Official Video)
The album as a whole started life after Lewis took part in a virtual songwriting camp held by Beck during the pandemic. "The guidelines would be prompts like 'write a song with 1-4-5 chord progression,' 'write a song with only cliches,' or 'write in free form style,'" she explained. "The first song I submitted to the group was 'Puppy and a Truck.'"
It was recorded at Nashville's historic RCA Studio A with  Grammy-winning producer Dave Cobb (John Prine, Brandi Carlile, Chris Stapleton) and his house band. Joy'All is Lewis' fifth solo album and first for Blue Note/Capitol Records. It will arrive in full on Friday (June 9).
Last month, the star shared another preview of the album in "Cherry Baby." "Metaphorically/ I'm having a hard time," she sings in that song. "Writing the last line/ So I won't let go/ Believe me, believe me/ My first rodeo/ In Tennessee, Tennessee."
Lewis will kick off her latest run of touring in the US in Nashville on June 16 before continuing across the States. Along the way, she will make stops at festivals, including Bonnaroo and Summerfest, and open for Beck and Phoenix, between performing her own headline shows. You can view her full tour itinerary and find tickets on her official website.