Jon Langston Says 'Howdy Howdy Howdy' And Prepares To Get Rowdy On Tour
'This is a fun, honky-tonk barn burner,' says Langston of his new track.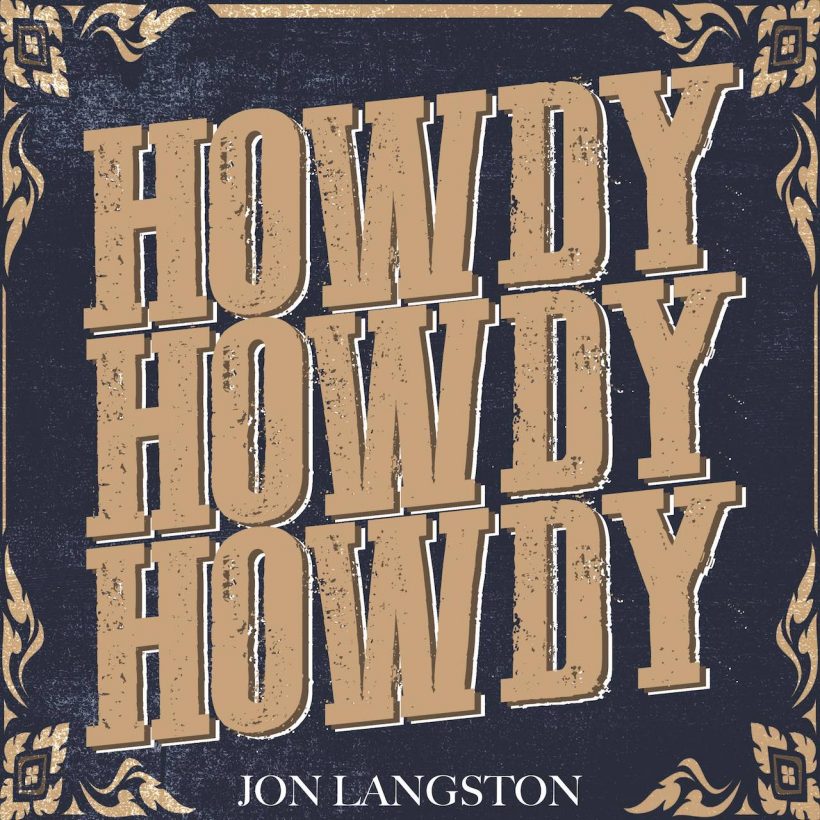 Georgia-born country notable Jon Langston has released the new song "Howdy Howdy Howdy," to launch his Let's Get Rowdy Tour, which begins on February 24 in the historic location of Bristol, TN.
The 32 Bridge Entertainment/EMI Nashville recording artist wrote the feelgood track with Jordan Gray and Jacob Rice, and it was produced by Rice and Jody Stevens. Langston's characteristically gritty vocal is offset by steel guitar and an infectious rhythm that, as he says, throws back to country hits of yesteryear.
Jon Langston - Howdy Howdy Howdy (Official Audio)
"This is a fun, honky-tonk barn burner that gives off a 90s and early 2000s vibe, with a little rock mixed in," says Langston. "It captures the feeling of my live show in song form and fires me up to hit the stage. The fans love to get rowdy at our shows, so this song is going to fit right in with our crowd."
The tour will visit towns and cities across the US including Charlotte, Birmingham, Grand Rapids, Memphis, and Champaign, on an itinerary that lasts unti mid-June. Tickets are available now at JonLangston.com/tour. Later in the year, Langston will join Luke Bryan, his de facto label boss at 32 Bridge Entertainment, for select dates on the Country On Tour.
Buy or stream "Howdy, Howdy, Howdy."
The Let's Get Rowdy Tour dates in full are:
February 24 – Bristol, TN – SideTracks
February 25 – Murfreesboro, TN – Tennessee Miller Coliseum
March 3 – Charlotte, NC – Coyote Joe's
March 4 – Greenville, SC – The Blind Horse Saloon
March 9 – Grand Rapids, MI – The Intersection
March 10 – Rootstown, OH – The Dusty Armadillo
March 11 – Angola, IN – The Eclectic Room
March 31 – Memphis, TN – Minglewood Hall
April 1 – Birmingham, AL – Iron City Bham
April 15 – Chesapeake, VA – The Eagles Nest Rockin' Country Bar
April 20 – Flint, MI – The Machine Shop
April 21 – Champaign, IL – The City Center
April 22 – Peoria, IL – Crusens Farmington Road
May 5 – Pensacola, FL – Wild Greg's Saloon
May 6 – Lakeland, FL – Wild Greg's Saloon
May 27 – Placida, FL – Boca Grande Sandbar*
June 3 – Hobart, IN – Hometown Jams*
June 16 – Bay City, MI – Bay City Country Music Festival*
*= festival date