Kenny Rogers Shares Precious Memories On 'Catchin' Grasshoppers'
The deeply personal song features on Rogers' first posthumous release, 'Life Is Like A Song,' featuring numerous sought-after rarities.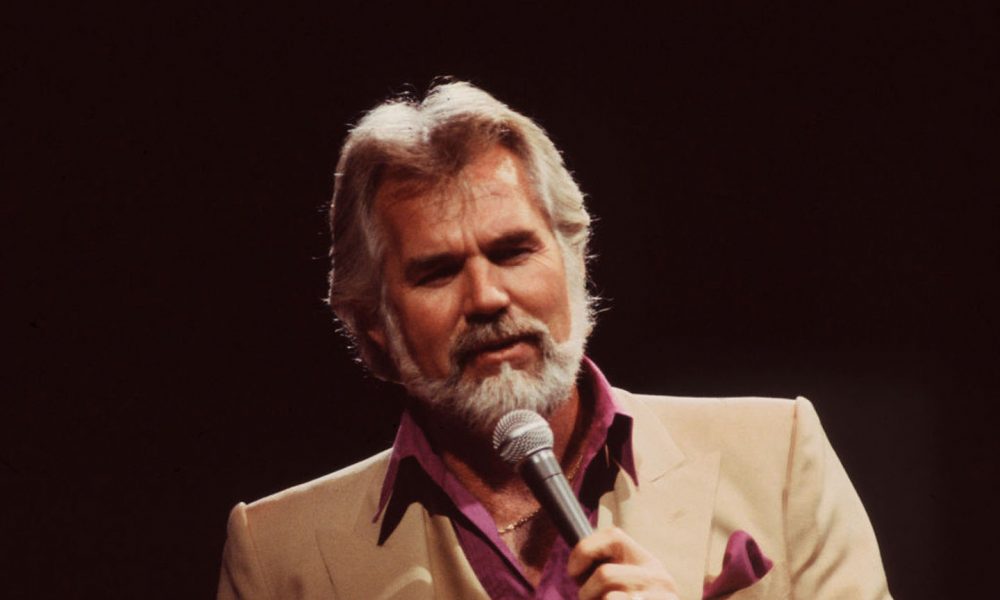 Kenny Rogers' first posthumous album, Life Is Like A Song, due June 2 via UMe, is a heartfelt collection of songs that were near and dear to the late legend but in most cases never released. One of these unreleased treasures is "Catchin' Grasshoppers," the centerpiece of the stunning and emotional new song cycle, featuring unreleased cuts and coveted rarities that tell the story of the love, life, loss and faith between Rogers and his family. You can hear the song below
Shop the best of Kenny Rogers' discography on vinyl and more.
A deeply personal ode to Rogers' twin sons with Wanda Rogers, Justin and Jordan, "Catchin' Grasshoppers" was written by Laura McCall Torno and Earl Torno, with production by Rogers and Randy Dorman (a member of Rogers' band, Bloodline, since the 1970s). This affecting tune finds Rogers reveling in the quiet, precious memories made with his young children, now aged 18. Rogers sings, "Years from now I won't remember this day/I won't recall the field/But I'll remember my children's eyes/Lighting up like stars when they were five/Yes, I'll remember/Catchin' grasshoppers."
Curated and executive produced by the Country Music Hall of Famer's widow, Wanda Rogers, the album features eight never-before-heard recordings, spanning 2008-2011, and showcases Rogers' range through an array of original material and covers, including interpretations of Eric Clapton's "Wonderful Tonight" and Lionel Richie's "Goodbye," as well as the artist's long-sought-after duet with Dolly Parton, "Tell Me That You Love Me."
A digital deluxe edition includes two bonus tracks: a cover of the Mack Gordon/Henry Warren standard, "At Last" (made famous by Etta James), and the Buddy Hyatt-penned original, "Say Hello to Heaven." Life Is Like A Song will be available on CD and vinyl as well as digitally. The release marks the first new non-Christmas studio album by Rogers in 10 years and the only non-compilation/non-reissued full-length album to be released on vinyl since 1991.
"I think the record is fabulous, and it is going to make Kenny so proud," said Wanda Rogers. "These songs are such a beautiful reminder of his love 'for the feelings a song can make' for a person. He would often say that he wanted his songs to be 'what every man wants to say, and every woman wants to hear.' I think there are a lot of those moments on this album. This is a very special record to me and our family because it really tells the story of our life together, and I feel his fans will also relate to it in a big way because it walks the listener through the seasons of life that we all experience in one way or another. There is joy, there is love, there is family, there is uncertainty, there is pain, there is faith… it's emotional and real. This is the kind of music Kenny loved to make."
Rogers' six-decade legacy includes more than 120 hit singles and nearly 40 studio albums. One of the best-selling artists of all time with worldwide album sales topping 120 million, Rogers was the consummate crossover star who found vast success across the pop, country, AC, and rock charts.
That versatility was evident in the singer, songwriter, and musician's earliest recordings – from his doo-wop era (The Scholars, Kenneth Rogers) and work with Columbia Records jazz trio The Bobby Doyle Three, to his time as a member of the celebrated folk ensemble The New Christy Minstrels and, starting in 1967, with the eclectic psychedelic rock, country, folk, pop, and R&B band, The First Edition. After nearly a decade of hits with The First Edition, Rogers embarked on a solo career, during which he would soar to global superstardom, thanks to a string of chart-topping hits, including "Lucille" (1977), "The Gambler" (1978), "Lady" (1980), and "Islands in the Stream" with Dolly Parton (1983).