Lil Wayne Shares Career-Spanning Compilation 'I Am Music'
Wayne's Welcome To Tha Carter Tour kicks off April 4.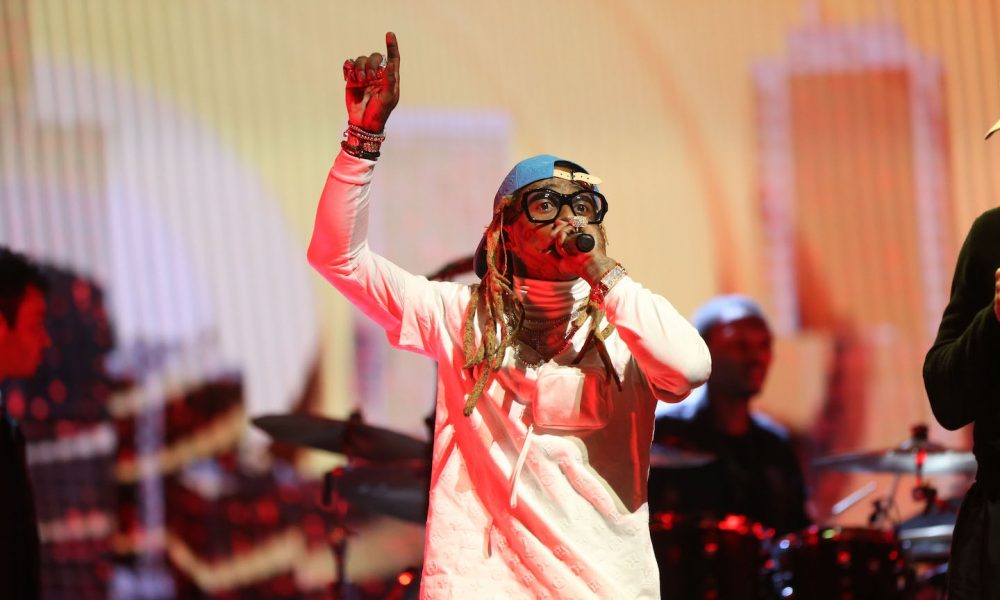 Lil Wayne has shared his first-ever career-spanning compilation album, I Am Music, available at all streaming platforms now via Young Money Entertainment/Republic Records.
The 18-track collection boasts Weezy's latest single "Kant Nobody" [feat. DMX], which was produced by Swizz Beatz. The track has already amassed 8.4 million Spotify streams and counting as well as 5.9 million YouTube views for the music video. The collection also boasts Tha Carter IV standout "6 Foot 7 Foot" [feat. Cory Gunz], which has recently surged back to the top of the conversation, reaching No.8 on the TikTok Top Tracks in the US.
Other highlights include the diamond-certified smash "Lollipop" [feat. Static Major] as well as "Mona Lisa" [feat. Kendrick Lamar], "Drop The World" [feat. Eminem], "A Milli," "Fire Man," "Go DJ," and more.
Wayne's latest single, the aforementioned "Kant Nobody," initially served as a response to his place on Billboard and Vibe's 50 Greatest Rappers of All-Time list. Wayne clocked in at No.7, which super-fans felt is a slight to his otherworldly talent.
The track features a sample from a DMX freestyle. On the song, Wayne spits over a sample of DMX's "N____z Done Started Something" off X's 1998 debut It's Dark and Hell Is Hot.
Wayne raps like he has something to prove, spitting, "Best rapper, ex-trapper, dress dapper/ Swizzy gave me a headbanga, a neck snappa/ X-factor, make a rapper an example/ All I need is a beat with a DMX sample."
Fans eager to catch Weezy music new and old will get the opportunity soon. Wayne is gearing up for his Welcome To Tha Carter Tour. The 28-city tour kicks off on Tuesday, April 4 at The Fillmore in Minneapolis. Wayne's run will make stops across the U.S. and Canada in Detroit, Toronto, Houston, and more before wrapping up in Los Angeles at The Wiltern on Saturday, May 13.