Watch Newly-Remastered HD Video For Rick James' 'Give It To Me Baby'
The clip precedes the Showtime premiere of the new documentary 'Bitchin': the Sound and Fury of Rick James.'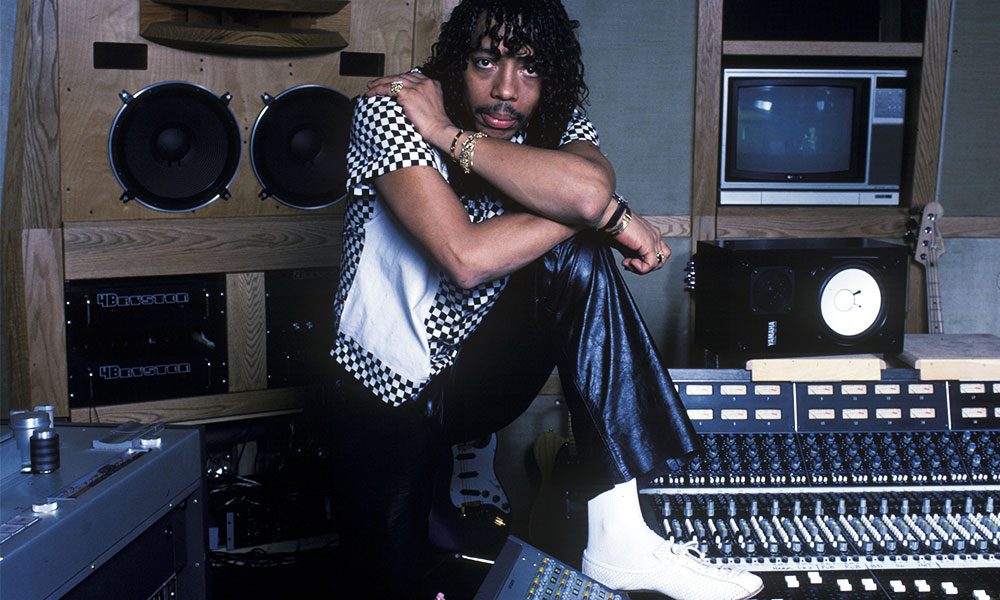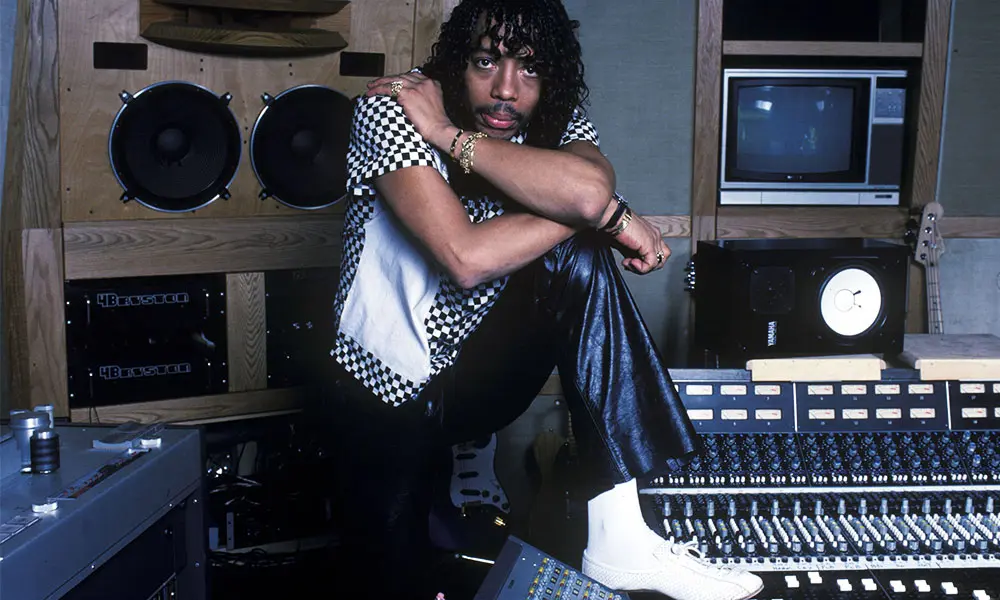 A newly-remastered HD version of the official music video for Rick James' 1981 smash hit "Give It To Me Baby" has been shared to mark the anniversary of his passing on August 6, 2004.
The remastered version of the video arrives as devotees of the pioneering punk-funk hero prepare for the September 3 premiere on Showtime of the new documentary Bitchin': the Sound and Fury of Rick James. The unflinching profile of James' all-too-brief life and times is directed by the Emmy-nominated hip-hop journalist Sacha Jenkins, also known for Wu-Tang Clan: Of Mics and Men.
The raunchy "Give It To Me Baby" clip captures the daring appeal and cutting-edge sound of the pioneering star from Buffalo, New York. As the new documentary describes, he paid dues in his early days playing with Levon Helm and Neil Young in Canada, before breaking through on Motown in the late 1970s with the No.1 R&B hit "You And I."
Success and controversy followed in equal measure, including his work as producer and champion of such emerging stars as Teena Marie and the Mary Jane Girls, as well as an array of major hit singles and albums during the 1980s. He also collaborated during his early sojourn in Toronto with Joni Mitchell, and later with the Temptations, Smokey Robinson, Nile Rodgers, and Eddie Murphy, among others. James died of a heart attack at the age of just 56.
"Give It To Me Baby," his second R&B chart-topper and also a dance chart No.1, came from his second album Street Songs, which was also an R&B bestseller. The LP was certified both gold and platinum in the US by the RIAA in July 1981, just three months after its release.
Listen to the best of Rick James on Apple Music and Spotify.
Written and produced by James himself, the strident single featured backing vocals by the Temptations' Melvin Franklin; he joined bandmates Otis Williams and Richard Street on the album's next two single hits, "Super Freak" and "Ghetto Life." The collaboration previewed the group's 1982 comeback success with "Standing On The Top," written and produced by James for their Reunion album.
In Adam White and Fred Bronson's Billboard Book of No.1 Rhythm & Blues Hits, James said of "Give It To Me Baby": "I wrote it because I had come home one night and my old lady was in bed and I wanted to mess around, but I was too drunk. So I sat at the piano and wrote the song."
Buy or stream "Give It To Me Baby" on the Street Songs album.