Rihanna Shares Teaser For Super Bowl Halftime Show
The Super Bowl is set for February 12.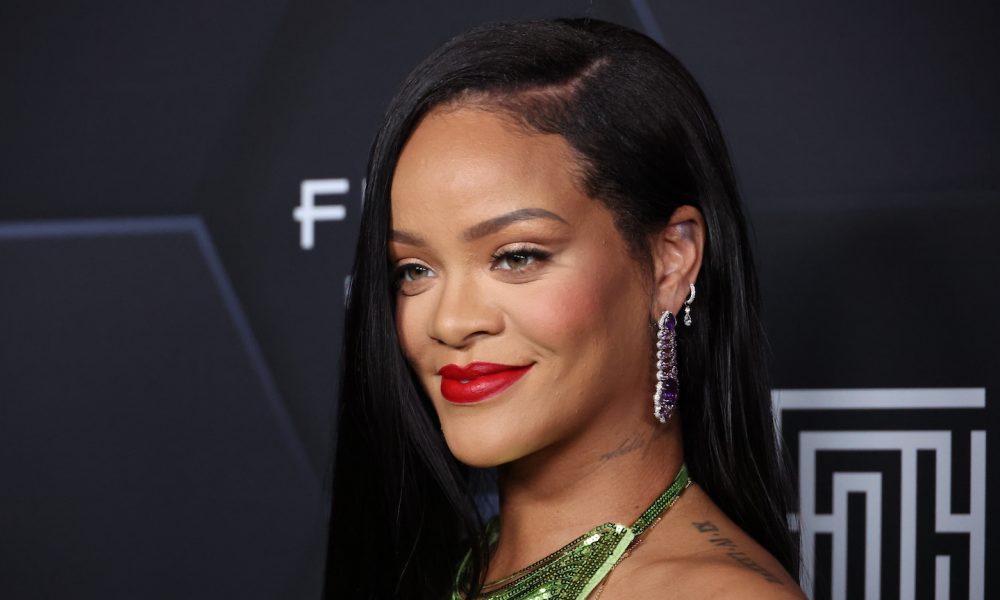 With just under a month until Super Bowl LVII, Rihanna, who will be performing during halftime of the event, has shared a teaser hyping up her performance.
The clip, which was premiered on Apple Music, features the singer appears as a silhouette in a large, empty room. She then begins to walk forward and takes in a number of comments from fans eager for new music.
Rihanna Is Back | Apple Music Super Bowl LVII Halftime Show (Official Trailer)
"Dude, Rihanna, we've waited for you," said one voice, before a newscaster adds, "It's been six years since the nine-time Grammy-winner dropped an album."
Rihanna–who's wearing a show-stopping green furry coat, motions for silence before her 2016 ANTI hit "Needed Me" begins to play.
Rihanna was initially announced as the headliner for the the Super Bowl LVII halftime show in September. The pop star took to Instagram on that day to share a photo her tattooed hand holding up a football. Shortly after, the NFL changed their slogan on Instagram from "National Football League" to "National Fenty League."
Roc Nation, which is in charge of organizing the halftime show, shared Rihanna's post, adding the caption, "Let's GO." Jay-Z's company also tagged Apple Music, which is replacing Pepsi as sponsor of the show.
In other Rihanna news, last month it was announced that she, alongside Lady Gaga, and Taylor Swift are among the nominees for Best Song at the Critics Choice Awards 2023.
The annual awards ceremony will take place at the Fairmont Century Plaza in Los Angeles on Jan 15, 2023. It will be broadcast live on The CW from 7pm to 10pm ET and will be hosted by Chelsea Handler.
The Best Song category recognizes some of the best musical moments in movies in the last 12 months. Rihanna is in the running for her Black Panther: Wakanda Forevercontribution "Lift Me Up," while Swift has received a nod for her Where The Crawdads Singsong, "Carolina."
Listen to the best of Rihanna on Apple Music and Spotify.