Roger Daltrey, Karen O, Michael Stipe And More Feature In New Book 'The Singers Talk'
Written by Jason Thomas Gordon, the book features interviews with 70 iconic vocalists who reveal how they approach their craft.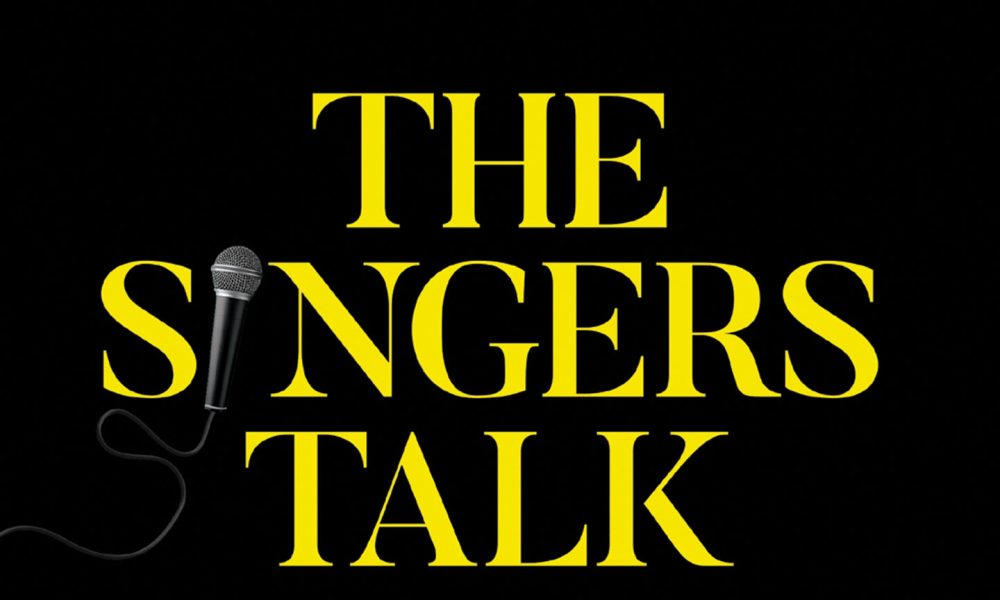 The Singers Talk – The Greatest Singers of Our Time Discuss the One Thing They're Never Asked About: Their Voices, a groundbreaking collection of conversations with the greatest vocalists of the modern era by author/musician Jason Thomas Gordon is set for publication through Permuted Press on September 5. The book includes in-depth interviews with stars including The Who's Roger Daltrey, Yeah Yeah Yeahs' Karen O, R.E.M.'s Michael Stipe, Willie Nelson, Stevie Nicks and many more.
Jason Thomas Gordon, the lead singer and drummer for the Los Angeles-based rock band Kingsize, was searching for answers to his own struggles as a frontman and struck on the idea of asking his favorite singers how they approach their job behind the microphone. This effort produced more than 70 instantly classic conversations with legendary artists also including Bruce Springsteen, Mavis Staples, Brittany Howard, Thom Yorke, Chrissie Hynde, Nick Cave, Lionel Richie, Public Enemy's Chuck D, Perry Farrell, Brian Johnson, John Lydon, Patty Griffin, and The Cure's Robert Smith, among many others.
The Singers Talk also features exclusive interviews about celebrated voices no longer with us, such as Steven Van Zandt on Little Richard, Butch Vig on Kurt Cobain, Clive Davis on Whitney Houston, Nile Rodgers on David Bowie, and Jimmy Iovine on Tom Petty.
A synopsis says of the book, "Frequently funny and deeply engrossing, these revelatory interviews offer fans and aspiring singers a backstage pass to the challenges every vocalist faces onstage and in the studio. Packed with never-before-heard stories, The Singers Talk reveals a truly intimate side to these iconic personalities while offering a masterclass on how the best in their field keep their vocal cords in shape and protect themselves on the road, along with countless other tricks, techniques, strategies, and philosophies to help vocalists at every level perfect the craft of singing."
"Singing is so much more than hitting the right note," Karen O of Yeah Yeah Yeahs tells Gordon. "It's about connecting with the audience, connecting with something divine, connecting to your most primitive and deepest intuition, and to your nature as a human on this planet." Adds Radiohead's Thom Yorke, mid-interview, "This is the most geeked out I've ever talked about my voice!"
More than just an indispensable guide for singers of any level, The Singers Talk is an unforgettable read for music fans everywhere. All royalties from will benefit the kids and families at Memphis, TN's St. Jude Children's Research Hospital through its Music Gives to St. Jude Kids campaign, which was created by the author. St. Jude was founded in 1962 by Gordon's famed grandfather, entertainer Danny Thomas.