Watch The Official Video For Sublime's Stoner Anthem 'Smoke Two Joints'
The track features on the first of the Californian trio's three albums, '40oz To Freedom', originally released in 1992.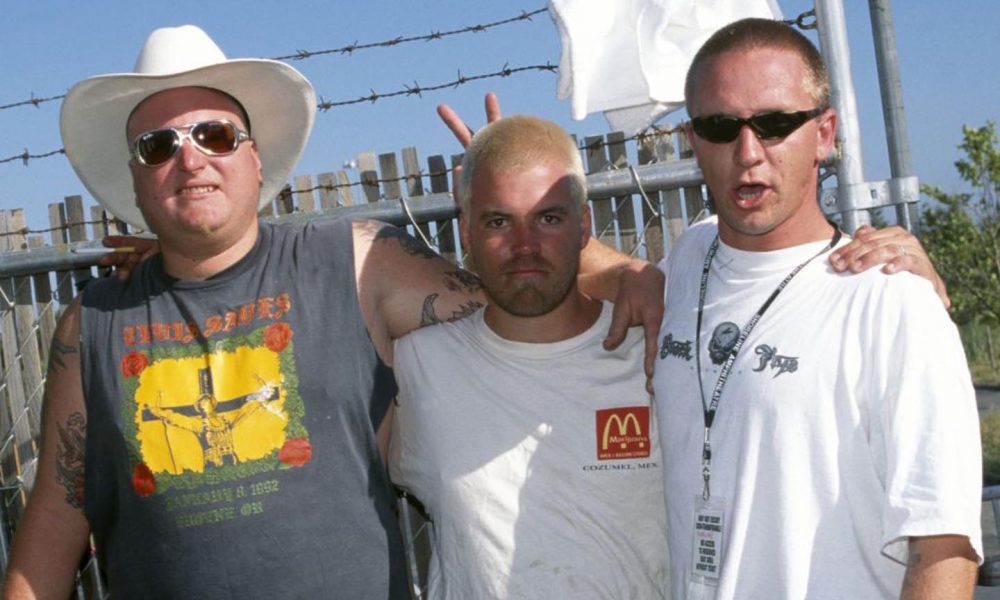 Over 30 years after it was first released, Sublime's legendary 1991 stoner anthem, "Smoke Two Joints" finally has an official music video, which you can check out below.
The "Smoke Two Joints" video was filmed by Mexican director, writer and published poet Scott Felix. Alongside Sunflower Pictures, his production collective, Felix is well known for 2021's short film Panorama which placed on the Academy's Long List in the Best Live Action Short Film category for the 95th Academy Awards. Felix has also directed over a dozen viral music videos in conjunction with labels such as Capitol Records, Sony Music and more.
Sublime - Smoke Two Joints (Official Music Video)
"Smoke Two Joints" features on Sublime's 1992 debut 40oz To Freedom, described by Pitchfork as "their most enduring work and one of the most musically ravenous albums of the '90s, a countercultural melting pot that extended its hand to skate-punks, surfers, burnouts, tape-trading jam kids, and hip-hop fanatics alike, inviting them all to gather around the same bong." The album has since sold upwards of two million copies in the US and is Sublime's second best-selling studio album in North America, after the self-titled third, which album leads with six million.
One of six cover songs on 40oz To Freedom, "Smoke Two Joints" was originally written by US reggae band The Toyes, hailing from Grants Pass, Oregon. The Toyes performed their recording of the song in a traditional reggae style and released it in 1983. According to The Toyes, "one fine fall day on a small island" of Oahu in Hawaii, two of the band members, Mawg and Sky, were sitting under a large banyan tree on Kuhio Beach, "tokin' on some sweet bud & jammin' on a roots-y reggae funky town" when they managed to conceive the song.
"Smoke Two Joints" was later featured on the soundtrack for the 1998 American comedy-thriller film Homegrown. The Toyes version was also featured in the 2005 video game NARC.