Fight The Fear Of The Work Week With Sunday Scaries' 'Pick N Choose'
The track follows Sunday Scaries' viral sensation 'Chill Like That.'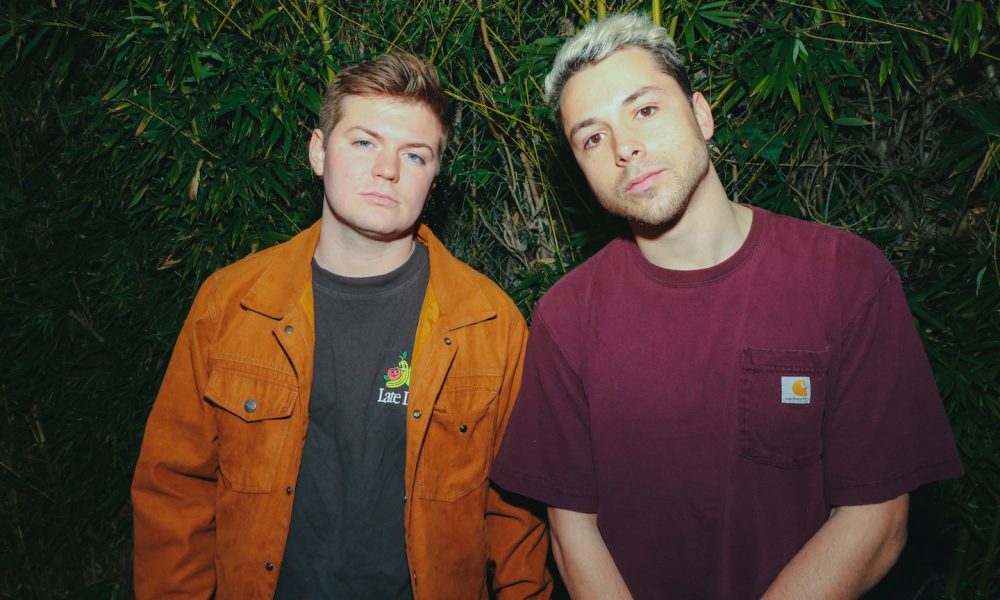 Following a viral breakout with tens of millions of streams and widespread acclaim, Los Angeles-based duo Sunday Scaries return with a scorching new single entitled "Pick N Choose." The track is out now via 10K Projects/Astralwerks.
Charging hi-hats set the tempo as the track gives way to boisterous, braggadocios, and bold vocals. Uncontainable energy surges under the rhythm before everything culminates on the chantable chorus, "They lining up, I pick n' choose." Meanwhile, an incendiary bass drop cuts through the 808s. Ultimately, "Pick N Choose" pops off as a dancefloor banger primed to soundtrack pool parties, clubs, and festivals all summer.
Pick N Choose - Sunday Scaries (Official Lyric Video)
It maintains the momentum of their juggernaut hit "Chill Like That." Taking electronic music and culture by storm, it has gathered over 40 million streams and counting in addition to capturing No.1 on Spotify Viral Charts in Canada, Denmark, Norway, and Sweden.
Not to mention, it scaled the top five the of Spotify Viral Charts in 13 countries, namely Australia, the United Kingdom, and the United States. Additionally, it cracked the Top 10 of Shazam Dance charts across multiple countries and claimed coveted real estate on the Billboard Hot Dance/Electronic chart for over nine weeks. Thus far, it has gathered north of 2.6 billion views and 213k video "creates" on TikTok.
Since forming in 2019, the Los Angeles-based duo has refined a collection of hyperactive, frenetic, and addictive dance floor sounds that conquer clubs everywhere they play. The duo—made up of Decatur, Illinois native Alex Hein and Nashville's Will Ezell—is poised to expand their dominance everywhere the disco ball's light touches. The pair met on SoundCloud and started collaborating on tracks built around dizzy hooks that draw listeners in—and keep them moving.
Before long, they made a name for themselves in the college circuit and opened for acts DJ Snake and Louis the Child in cities like Las Vegas and Cabo.