'Elliott Smith' Reissue Offers Fascinating View Into His Mind And Work
Larry Crane, producer, engineer and Elliott Smith's official archivist, reflects on the singer-songwriter's early recordings.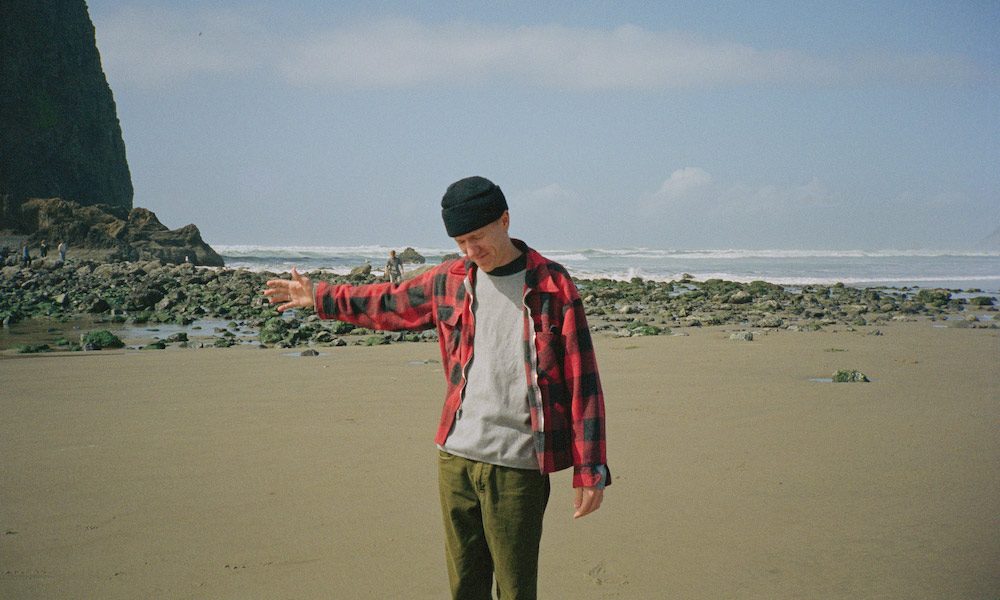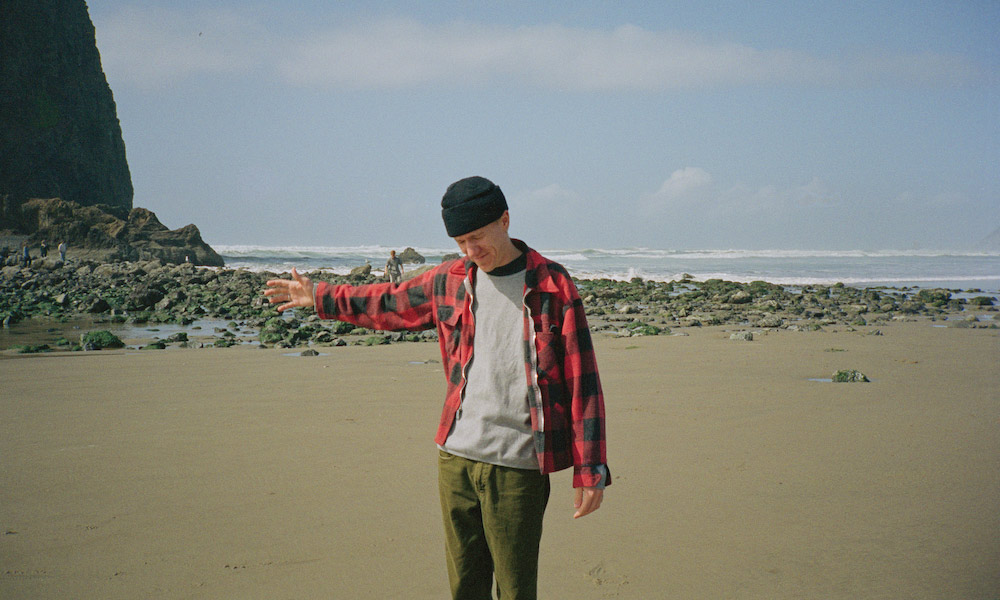 Elliott Smith's self-titled album is often referred to as the "blueprint" for its critically acclaimed follow-up, Either/Or. Elliott Smith is a masterpiece in its own right, however, layered with sonic texture, stark metaphor, and a painterly use of positive and negative space – not only the notes but the spaces in between them.
Now, Smith's self-titled record is back in the limelight, with a new, 25th-anniversary edition that comes complete with an unearthed recording of his earliest known solo recording from 1994 at Portland's café and "art salon" Umbra Penumbra.
Larry Crane – founder of Tape Op Magazine, owner of Jackpot! Recording Studio, and archivist for Elliott Smith's estate, worked on the remaster for this release and brought Smith's live show at Umbra Penumbra back into the light, giving us what Crane describes as "a fascinating view into Elliott's mind and work."
Crane talked with uDiscover Music about his archival process, his memories of collaborating with Smith, and what he hopes listeners take away from the new reissue.
This interview has been condensed for length.
Listen to the new Elliott Smith reissue here.
What's it like returning to these songs decades later?
Before this, I worked on the Either/Or reissue that I remastered a few years ago in 2017. On that record, there was a track – "Pictures of Me" – which I recorded vocals for, and it was the first time Elliott and I spent time in the studio.
When I started [working on] the self-titled album, I had no connection to that record in that respect. I didn't know Elliott at the time and hadn't recorded with him yet. I'd seen him around town and knew who he was. I'd also seen his old band Heatmiser perform and heard Roman Candle.
Even when we opened up Jackpot! Recording Studio together, which is still my studio in Portland, I had never really heard the self-titled album. It's very different in a way because I didn't hear this record all the way through until I was building the studio with Elliott and became a friend. Strangely enough, the first copy I had was a CD that was left behind in the backroom of the studio.
The self-titled record is the last of its kind on a certain level in that Either/Or was the first album to feature more traditional rock instrumentation. Is the process of working on something like Either/Or different from working on the self-titled record?
Yeah, it really is. [Elliott Smith] is his first record in my opinion, because his first album, Roman Candle, wasn't recorded with the intent of, "This is going to be a release." I know that those songs were just recorded because that was his nature – to record. He was recording on borrowed four-tracks and even a borrowed guitar on some of it. Just doing it as his own test, as he always would, to get a song down and see what he thought.
It was JJ Gonson's initiative that got [Roman Candle] over to our friends at Cavity Search Records and got it released. I feel like [Elliott Smith] is the beginning of the solo career, because here is a focused intent – and there were songs left off it. A bunch of stuff I worked on New Moon could have been on this album.
Elliott Smith - Needle In The Hay (Lyric Video)
When you think of the self-titled record, do you think of it as a statement of intent, or as an introduction of sorts, or was it just the fact that this was the first one that was intended to be an album?
I think because it wasn't just some recordings that got released, but more, "Here's your opportunity to make an album," so there was much more focus. I knew that he took it seriously because [I know he went] through that before he finalized the running order for Either/Or as well.
I interviewed him for Tape Op in the fall of '96, and in that interview, he's like, "I think I finally came up with the running order." He was working what songs would be on it. That very much was his nature, especially [on] the self-titled album and Either/Or, to write and record a lot and then pare it down to make an album. Being that he wanted things that fit together really well, not just the best songs he had.
You mentioned that there's so much material to work through. What draws you to this kind of archival work?
This was certainly not something I ever considered that I would be doing. I think it's just because of the situation. I was asked by Elliott months before he passed to come down to L.A. and help him finish From a Basement on the Hill. We talked on the phone, and I was going to go stay with him and then work at New Monkey [Smith's studio] with him. He bought me a ticket, and then shortly after, he passed away.
Later, I got a call from our mutual friend, Joanna Bolme, and she said, "Oh, Rob Schnapf and I are going to finish off that record." I said, "Sure, Rob made more records of his than I ever did," considering I was originally going down to work with Elliott and help him sort stuff out, not to be producing him, not to be finishing it without him.
Those people are my friends. I was like, "I'm glad it's friends and not some anonymous dude who never knew Elliott." They did a great job as far as wrapping something up and getting that record done.
Then I was approached by Gary Smith, Elliott's father. His original idea was to do something for the 10th anniversary of Either/Or, and an additional bonus disc. I said yes but added, "You need to consider having an archivist, somebody that goes through all the reels, backs them all up to digital, figures out what's on the reels, and presents you with that information." He just goes, "Oh, do you want to do that?" – like, really offhand. I would have never considered that.
The funny thing is, though, looking back, it's always been my nature. I'm sitting in my office right now. There are piles of cassette recordings that I was involved in. Every time [Smith and I] would record something together, I would make a copy for myself. That's always been my nature.
Elliott Smith - Some Song (Live @ Umbra Penumbra) (from Elliott Smith: 25th Anniversary Edition)
It's amazing the kinds of things that get unearthed. I wanted to ask specifically about Live at Umbra Penumbra, which was the earliest live recording of Elliott's solo work. It's a really intimate show. What was it like working on the audio for a venue like this?
I mean, Jesus Christ. Not to your question, but just remembering the process. It was so much work. The thing is, when you're looking at something from 26 years ago, just finding a copy of the cassette was a miracle.
Casey Cyrnes had recorded that original cassette. Thank God he still had it. There were MP3s of this concert – there still are – that fans trade and such (and that's great) but it's in no way indicative of what this new release is. Sometimes you hear a recording and you can tell it's from across the room, it's really garbled, and you think that's a useless cause. In this case, you could tell even from the crummy MP3s off a fourth-generation cassette that this would be something.
Casey found the original cassette, then I had to pick his brain and try to figure out what it had been recorded on because it wasn't even recorded on a standard cassette deck – it was recorded on a four-track cassette recorder. A lot of times, they run twice as fast as a regular cassette player, but luckily not in this case. Sometimes they have different noise reductions. Then there are the micro-adjustments in speed, like all cassette players play a little bit off, speed-wise. Then what level it was recorded at, so there are all these details.
By the end, I probably did somewhere right under 10 passes of these cassettes from different tape decks and different adjustments. Just trying to see if I could get an enhanced fidelity out of it. Then from there, I went into a program called RX by a company Izotope. It's a sound restoration program. I was able to remove tape hiss and to remove artifacts, and even remove the real crackles and pops and clunky mic sounds, if someone's adjusting a microphone. I was able to make those not so huge sounding.
I tried to keep the actual flow of the whole concert. As far as I'm aware, nothing has been edited out. Maybe a tiny bit of dead air where it would just feel awkward. The flow of it, the conversation of him talking on the mic, and even the audience – you can hear our friends in the audience talking back at Elliott, like Sean Croghan. Gust [Neil Gust of Heatmiser] gets up and plays guitar on the one song. I tried to maintain the intimate feeling of the recording, but also restore the audio, so you could hear what was going on, which I think I did.
The venue itself …it's the tiniest place. It was like a tiny coffee shop. The music was in the back. You can hear the espresso machine going in the background on that recording. It was a cool little space, but it was very small. When I went there, it was so full, and that probably meant 25 people, 30 max.
Elliott Smith - Big Decision (Live) (from Elliott Smith: Expanded 25th Anniversary Edition)
The work you put into the audio really shows.
Obviously, from doing Tape Op Magazine for 24 years, running a studio for 23 years, being in bands back in the 80s, and being a music reviewer, I think about all this stuff a lot – way too much, probably, for my own sanity. When you get a release from an artist, especially an older live restored concert, if it lets you down, you've got to think about why: What am I not getting from that?
When I get the chance, I want it to feel like something special, as opposed to a flat document – here's the tape, here's what's on it. If there's any way to enhance that, to make it feel like you're really getting something, leaving in a lot of the talking and not just chopping it up and making it a set of songs, I thought that was important. I think everyone agrees, Kill Rock Stars and his family as well. I think they understand that.
"Big Decision" was released as a single for this live set, which is interesting, as it's a pretty loud, energetic performance, something of an outlier in the set.
That song's a weird one. I remixed it, and it was on New Moon. You find a few of those songs where he's playing the guitar pretty seriously. I always look at it as a continuation of the Heatmiser energy. I think it's just exploring different ways of using the material at hand. An acoustic guitar and a vocal, how many different ways can you present that? He would always be playing with different instruments and trying to do something different. I think that's pretty obvious, that sort of percussive vibe.
When you see outliers in his catalog, you're looking at him trying to widen the scope and experiment and just check different avenues out. He was not super methodical in the studio – he wasn't didactic. He wasn't like, "It has to be this way."
He never spent ridiculous amounts of time dinking around the way people do now in GarageBand or something. There was always an arrangement focus that was tidy, generally. With something like that, it was more in the writing. We were like, "Let's play like this and see how that feels."
Since Elliott Smith is one of my personal favorites, I have to ask if you have a favorite song on that record.
I get the titles mixed up sometimes. At that point especially, I knew the person more than I knew the music. I would help him record and we'd hang out. He was my buddy. In the beginning, I didn't really care for Heatmiser. I thought they were just another loud guitar band. I have since reversed that opinion. I know when I recorded "Miss Misery," I was like, "This is pretty damn good." Even when I would track the vocals, in "Pictures of Me," I was like, "This is a real step up from local Portland music."
[Elliott Smith], having the strange entry to it that I did, always had a funny place for me. "Needle in the Hay" and "Christian Brothers" were two of his best songs. "Good to Go" is really cool. It's got a good placement on the album because it has a monochromatic mood. But it kind of gets lost on the record, especially as you're near the end. It ends with "The White Lady Loves You More" and "The Biggest Lie," which feel a lot more lyrically powerful, but I always felt "Good to Go" was kind of a cool segue song and sets a mood.
When we were remastering it, I told Adam Gonsalves, who did the actual mastering with me under my supervision, "Make sure we don't lose that song. I want that song to sound better than it ever did before." I think we opened it up a little more. I tried to make it shine a little more and clear up some of the things that I thought were obscuring it.
Elliott Smith - Good to Go (from Elliott Smith: Expanded 25th Anniversary Edition)
What was your goal with this reissue?
I think one of my goals is to always respect the legacy of what a fantastic person and songwriter Elliott Smith was, but also to provide something of value for people who enjoy his music. I'm really happy when I get to do something like restore the audio for a concert like that – when it comes to remastering, to try to hide its imperfections and open up the beauty of it. You're not trying to change it. I think of those Beatles remasters. You're not trying to make it a different record, but you're trying to say, "Maybe when this was mastered, it wasn't properly mastered". It's nice to be able to say it's presented in a more finished way, [with] new treasures like the live concert.
I think a fan can listen to the songs and compare them against the versions they know and see how the music can be presented in different ways. It gives us some fascinating insights into Elliott's mind and his work.
Elliott Smith: Expanded 25th Anniversary Edition includes a new remastering of the original Elliott Smith record and a bonus disc of Live at Umbra Penumbra. The albums come encased within a 52-page coffee table book with handwritten lyrics, reminiscences from Smith's friends and colleagues about his life at the time he was writing and recording this album, and two dozen previously unseen photographs from the era by JJ Gonson, who shot the image on the album's cover.
Elliott Smith: Expanded 25th Anniversary Edition can be bought here.