Freddie Mercury's Influences: From David Bowie To Pavarotti And Beyond
A wide-ranging list of opera singers, film stars, and rock icons, Freddie Mercury's influences reveal why he was driven to create such a vast body of work.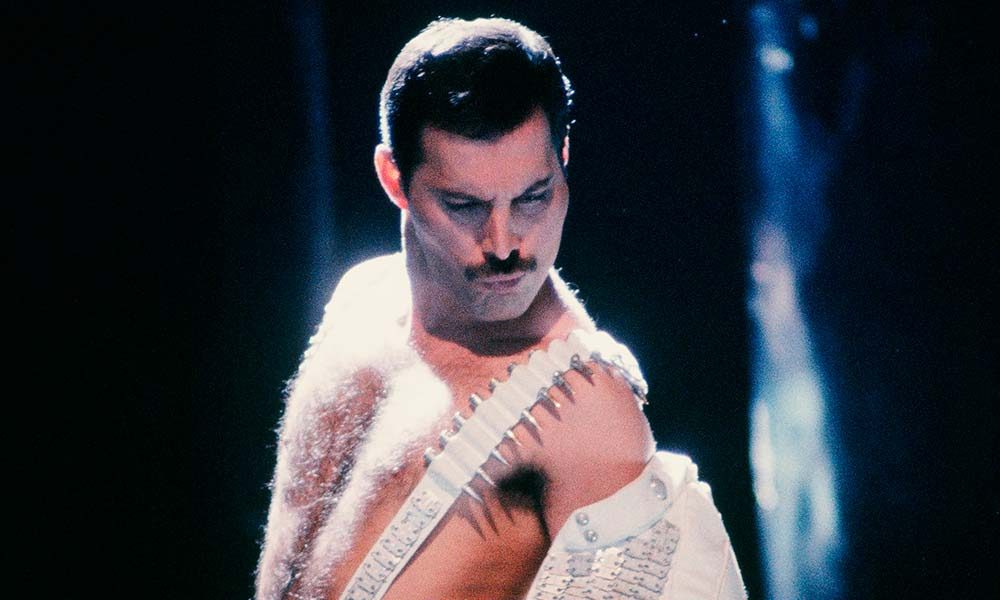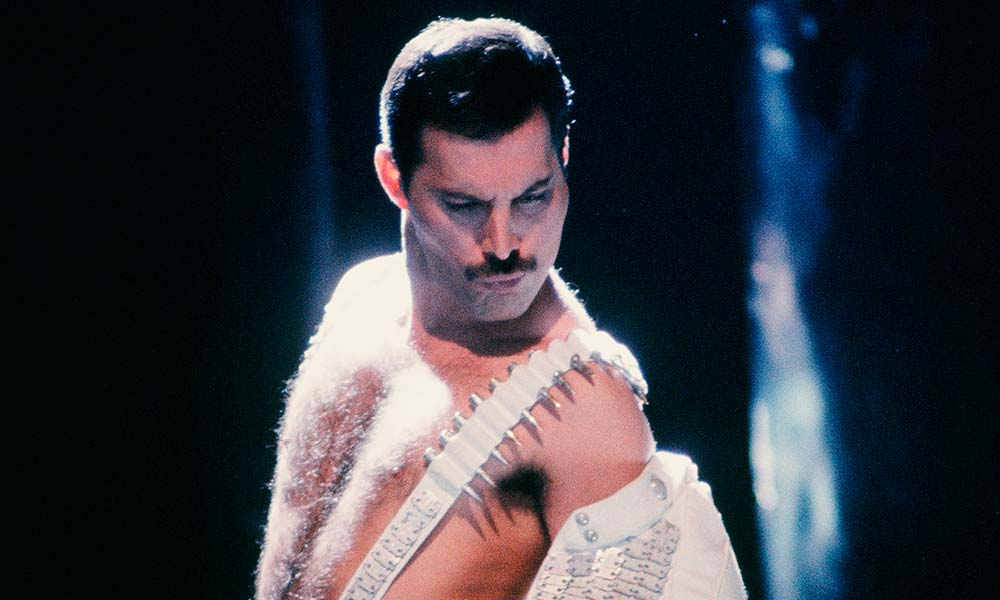 When it came to culture, Freddie Mercury was like a sponge, soaking up ideas from every possible source. Like his boundary-breaking music, the Queen frontman saw no borders between artistic modes of expression. Freddie Mercury's influences, then, run from other rock singers to opera stars and movie icons, and many points in between, adding up to the unique musical legend that was Freddie Mercury.
Listen to the best Freddie Mercury songs on Apple Music and Spotify, and scroll down to find out who influenced the legendary singer.
Elvis Presley
When Freddie Mercury was at boarding school near Bombay in the 50s, he first heard Elvis Presley and became a lifelong fan of the singer. "When I was little I was in the choir and I just liked to sing. I would copy Elvis Presley songs, then I suddenly realized that I could actually write songs and make my own music – call it a natural gift, or whatever," the singer recalled in Freddie Mercury: A Life, In His Own Words (Mercury Songs Ltd).
In 1979, Mercury wrote a Presley tribute song for Queen called "Crazy Little Thing Called Love," which went to No. 1 in America. "It's Freddie's tribute to Elvis in a way," said guitarist Brian May. "Freddie was very fond of Elvis."
Queen - Crazy Little Thing Called Love (Official Video)
Mercury said he even styled his vocals on the song to sound like The King Of Rock'n'Roll. "My voice does sound a bit like Elvis Presley's on 'Crazy Little Thing Called Love'," explained the singer. "That wasn't something I was trying to do, naturally, it was pure coincidence. It's all sung rather low, so then you soon come close to Elvis, especially with such a 50s-type song. I don't mind telling you that my girlfriend thought it was a cover song, but that is absolutely not true. I wrote it… while taking a bath."
David Bowie
Freddie Mercury deeply admired David Bowie – and saw a link between the British singer-songwriter and Presley. "The public want a showbiz type of feel. They get a buzz. Why do you think people like David Bowie and Elvis Presley have been so successful? Because they give their audiences champagne for breakfast? No, because they're what the people want."
In 1980, Mercury saw Bowie perform on Broadway in a stage version of The Elephant Man and praised his "remarkable talent." Within a year, they got the chance to collaborate, on the song "Under Pressure", which was recorded in June 1981. "David was a real pleasure to work with," said Mercury. "'Under Pressure' came about by pure chance, my dears. David Bowie came in to see us one day in the recording studios we owned at the time, in Montreux, where we were working, and we began to dabble on something together. It happened very spontaneously and very quickly indeed. Sometimes when different artists come together at the right time, and if the characters are right, that's more important than anything. We were both overjoyed by the result."
Queen - Under Pressure (Official Video)
Liza Minnelli
Mercury adored the 1972 film Cabaret, which was set in Berlin in the 30s and starred Liza Minnelli as the young American Sally Bowles. Mercury, who was also a fan of the outlandish actress and singer Mae West, said: "I like the cabaretish sort of thing. In fact, one of my early inspirations came from Cabaret. I absolutely adore Liza Minnelli, she's a total wow. The way she delivers her songs – the sheer energy."
Mercury said that as a band Queen "have more in common with Liza Minnelli than Led Zeppelin. We're more in the showbiz tradition than the rock'n'roll tradition." He said that Minnelli's presence was awesome. "On stage you either have the magic, or you don't, and there's no way you can work up to it. Liza Minnelli just oozes with sheer talent. She has energy and stamina, which she gets across on stage, and the way she delivers herself to the public is a good influence. There is a lot to learn from her."
John Lennon
On December 9, 1980, during a show in London, Queen sang "Imagine" in tribute to John Lennon, who had been murdered in New York the previous day. Mercury was a huge fan of The Beatles' singer and songwriter.
"John Lennon was larger than life, and an absolute genius. Even at a very early stage when they were The Beatles, I always preferred John Lennon's things. I don't know why," Mercury revealed, adding, "He just had that magic… to be honest, I would never like to put myself on a par with John Lennon at all, because he was the greatest, as far as I'm concerned. It's not a matter of having less talent, just that some people are capable of doing certain things better than anybody else, and I feel that I'm not equipped to do the things that Lennon did. I don't think anybody should, because John Lennon was unique, a one-off, and that's the way it is. I admire him very much and that's as far as I want to go. When I heard that Lennon was dead, I was shocked and dumbfounded."
Ella Fitzgerald
Mercury loved his time in Switzerland and visited the Montreux Jazz Festival in 1978 – when Stan Getz, Count Basie and Ray Charles were among the performers. Queen even called their 1978 album Jazz (though it featured no jazz tracks) and he enjoyed the singing of Ella Fitzgerald. "That's why something like 'Living On My Own' [1985] has got scat singing in it," said Mercury, "something like Ella Fitzgerald did a long time ago – and not a current trend."
Freddie Mercury - Living On My Own (Official Video Remastered)
Aretha Franklin
Aretha Franklin, known as The Queen Of Soul, had a huge influence on Mercury. "I love Aretha Franklin above all other singers," said Mercury. "She must have one of the best voices ever and she sings like a dream. I wish I could sing half as well as she does. It's so natural and she puts her whole emotion into it. Each word she sings is so full of meaning and expression. I could listen to it forever. I can still see Aretha as part of my world. 'Natural Woman' is one of my all-time favourites. She's got so many singles and tracks that I like. I love the Amazing Grace album. It's a kind of gospel album, which I play from time to time and get loads of inspiration from. I'd love Aretha to sing 'Somebody To Love', actually."
Joni Mitchell
One of the 70s contemporary stars who inspired Mercury was the Canadian singer-songwriter Joni Mitchell. "I enjoy Joni Mitchell tremendously, and am constantly awed by her vocal phrasing as well as the amazing things she writes," said Mercury.
Tears For Fears
Queen frontman Mercury said that he did not buy a lot of new records, especially when he was working on his own music projects, but there were a few surprising 80s bands that he picked out for special praise, including English pop band Tears For Fears, who were formed by Roland Orzabel and Curt Smith in Bath in 1981. "I liked Tears For Fears, because they wrote music I could really relate to. They had a lot of rhythm and at the same time a lot of aggression," said Mercury. "Flo And Eddie were simply a riot, I liked them. I think The Human League were one of the best bands around. Frankie Goes To Hollywood were a tremendous act, and so were Spandau Ballet."
Boy George
In the mid-80s, Mercury would hang out with Boy George – they were photographed at the Fashion Aid Charity Show at London's Royal Albert Hall in 1985 – and Boy George has spoken warmly about their friendship. Mercury was a fan of the Culture Club singer's music. "Boy George has got a great image, but it doesn't matter how good your image is, or how wonderful the video is. If his songs weren't any good, they wouldn't sell. Even if he wore a teapot on his head, which he keeps saying he will, it wouldn't matter. Boy George has great talent. I like him very much. We became good friends. That boy's so brave – he did such a lot to make society more tolerant about sexual preferences. Boy George just updated the whole glam rock bit, but he did it in his own individual way. He has got staying power, which is a crucial ingredient that you need to have."
Elton John
Elton John and Freddie Mercury had a close and witty friendship, giving each other pet names, Sharon and Melina. John said that after Mercury's death from AIDS in November 1991, a package arrived at his house, containing a painting by Henry Scott Tuke that John had always loved. The note accompanying the present said: "Dear Sharon, I thought you'd like this. Love, Melina. Happy Christmas."
Mercury spoke publicly about his respect for the "Rocket Man" singer. "Elton's a good old cookie. I love him to death and I think he's fabulous," said Mercury. "To me he's like one of those last Hollywood actresses of any worth. He has been a pioneer in rock'n'roll. The first time I met him he was wonderful, one of those people you can instantly get on with. He said he liked 'Killer Queen' and anyone who says that goes into my white book. My black book is bursting at the seams!"
Montserrat Caballé
Mercury was a huge fan of operatic soprano Montserrat Caballé, with whom he collaborated on the 1988 album Barcelona. "To me, a legend is somebody like Montserrat Caballé. She's the legend, and I'm just an old tart!" he joked.
Freddie Mercury & Montserrat Caballé - Barcelona (Original David Mallet Video 1987 Remastered)
Luciano Pavarotti
Mercury was also a fan of Italian operatic tenor Luciano Pavarotti and listened regularly to his records. He told friends that he was overwhelmed after seeing him perform in Verdi's Un Ballo In Maschera at London's Royal Opera House. Drummer Dave Clark, who worked with Mercury on the stage show Time, told uDiscover Music that the singer's passion for opera was part of Mercury's groundbreaking approach to rock music.
"Freddie was always so enthusiastic about music," said Clark. "He used to show me videos of the operatic soprano Montserrat Caballé. It was great. What I loved about Freddie was that he was so forward-thinking. He did 'Bohemian Rhapsody', then was so adventurous again with Barcelona in 1988, which was introducing opera to rock'n'roll. Pavarotti and 'Nessun Dorma' came after that. Freddie was an innovator."
Robert Plant
Mercury was generous in his praise of contemporary bands he liked, and lavished praise on Robert Plant. "I would say that Led Zeppelin are the greatest, and as a rock band they deserved the kind of success they got," said Mercury. "Robert Plant is one of the most original vocalists of our time. He was always my favourite singer. And he's said nice things about me."
Jimi Hendrix
When Mercury was still Farrokh Bulsara, a student and aspiring musician at Ealing Art College in the late 60s, he kept a photograph of his idol Jimi Hendrix on his bedroom mirror. He never ceased celebrating the music of the great singer and guitarist, who died aged just 27, on September 18, 1970, in London.
"Jimi Hendrix was just a beautiful man, a master showman and a dedicated musician," said Mercury. "I would scour the country to see him, whenever he played, because he really had everything any rock'n'roll star should have; all the style and presence. He didn't have to force anything. He'd just make an entrance and the whole place would be on fire. He was living out everything I wanted to be. Hendrix is very important. He's my idol. He sort of epitomizes, with his presentation on stage, the whole works of a rock star. There's no way you can compare him to anyone and there's nobody who can take his place."
The career-spanning Freddie Mercury box set, Never Boring, is out now.