'Hands All Over' Facts: 20 Things You Need To Know About Maroon 5's Third Album
Think you know all there is to learn about Maroon 5? Here are 20 things you didn't know about their third album, 'Hands All Over'.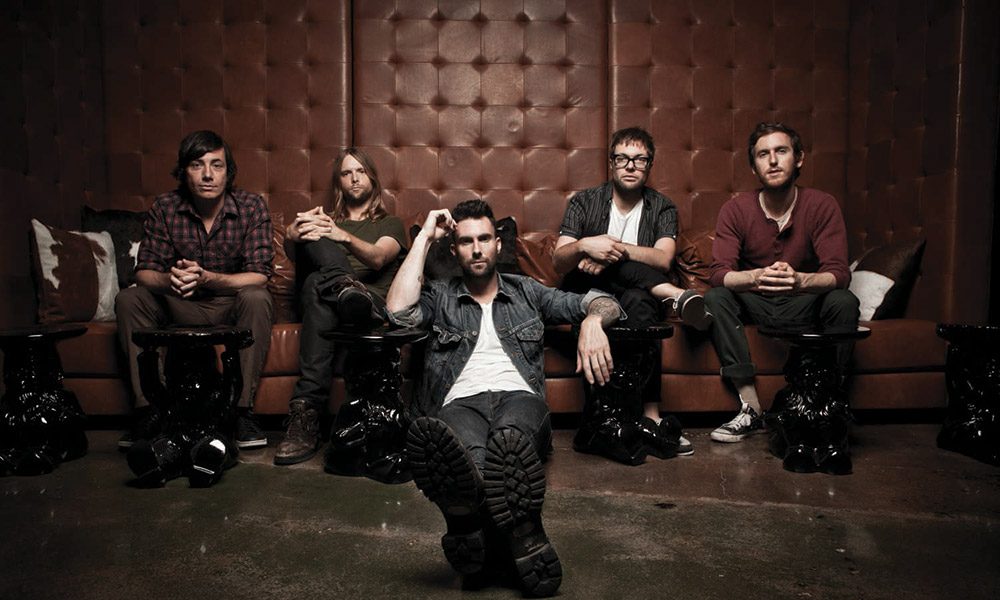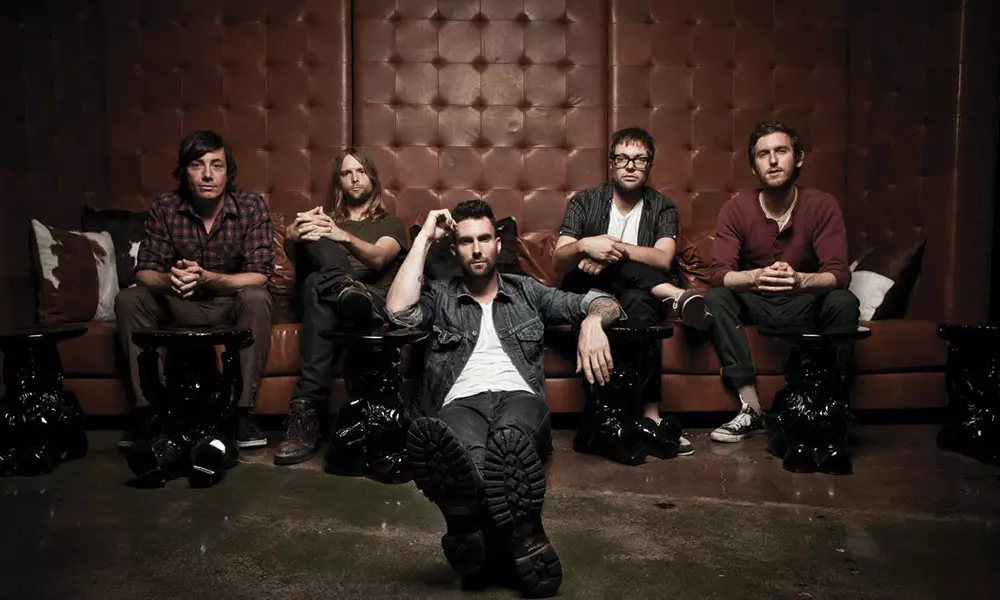 Recorded with veteran rock and country-pop producer Robert "Mutt" Lange, Maroon 5's third album, Hands All Over, proved the group were continually pushing their sound to new places. And then there's the small matter of the non-album single 'Moves Like Jagger': a juggernaut smash that remains the band's biggest hit.
uDiscover Music digs deep into the past to find 20 things you didn't know about Hands All Over.
Listen to the best of Maroon 5 on Apple Music and Spotify, and scroll down to read the 20 things you need to know about V.
1
Celebrated photographer Rosie Hardy was just a teenager when she envisioned the famous self-portrait artwork for Hands All Over. The composition was created in her bedroom in Buxton, England.
2
'Moves Like Jagger' was to prove the second of the band's US chart-toppers, hitting No.1 more than three years after It Won't Be Soon Before Long's 'Makes Me Wonder'.
Maroon 5 - Moves Like Jagger ft. Christina Aguilera (Official Music Video)
3
Despite the references, rocker Mick Jagger doesn't earn a penny from the song named after him, though the music video does feature clips of The Rolling Stones in performance.
4
'Misery' is about the frustration of wanting someone badly, but failing to make it happen – a subject that Adam Levine admits he often returns to.
5
A slick animated music video featuring the band was created for the release of 'Hands All Over''s title track.
Maroon 5 - Hands All Over (Official Music Video)
6
As well as making the decision to reissue Hands All Over with bonus tracks, the band were fired up enough to record and release its follow-up in the quickest time between any of their other albums.
7
Sam Farrar, who co-wrote 'Misery' and six other songs on the album, is the son of Australian musician John Farrar, who played with The Shadows and wrote many hits, including Olivia Newton-John's 'Hopelessly Devoted To You'.
8
Hands All Over album track 'Stutter' made a single week on the US Hot 100 on digital downloads alone, despite never receiving a standalone release.
9
The band's duet with Lady Antebellum, 'Out Of Goodbyes', was supported by a music video in 2011, but neither band appeared in the video.
Out of Goodbyes with Lady Antebellum
10
An Asian edition of the Hands All Over reissue included a cover of Yoko Ono and John Lennon's festive classic 'Happy Xmas (War Is Over)'.
11
'Moves Like Jagger' is still Maroon 5's biggest song in the US to date, if you rank the band's hits in order of their Billboard chart performance.
12
At the 54th Grammy Awards, 'Moves Like Jagger' lost out to the Lady Gaga and Tony Bennett duet 'Body And Soul'.
13
US group Train joined Maroon 5 in the summer of 2011 on a tour to promote Hands All Over.
14
During a break in promotion for Hands All Over, Adam Levine guested on 'Stereo Hearts', a 2011 single by the hip-hop group Gym Class Heroes.
Gym Class Heroes: Stereo Hearts ft. Adam Levine [OFFICIAL VIDEO]
15
'Moves Like Jagger' is officially one of the world's 20 most downloaded songs of all time.
16
Maroon 5's appearance at the Rock In Rio festival in 2011 came about in part because Jay Z had to pull out of performing, so the band was able to take the slot.
17
Keyboardist Jesse Carmichael says the song 'Out Of Goodbyes' came together in a single day during the recording sessions in Switzerland.
18
In an interview published in July 2010, Adam Levine admitted to Rolling Stone magazine that Robert "Mutt" Lange "worked me harder than anyone ever has".
19
Guitarist James Valentine said that 'How' was a song that really stood out for him on Hands All Over ahead of the formal recording sessions that began in late 2009. Many fans would agree that this was the Maroon 5 hit that never was.
20
Adam Levine admitted to the world's press that he wasn't entirely sure what the album title really meant, but said "it's mysterious and kind of sexual".
Looking for more? Discover the full story behind Hands All Over.
Buy Hands All Over here.
Format:
UK English