'Yeezus': How Kanye West Shifted The Hip-Hop Paradigm
'Yeezus' is proof that hip-hop can take any form. Kanye West's exercise in minimalism was polarizing to some, but uncompromising in its sonic mission.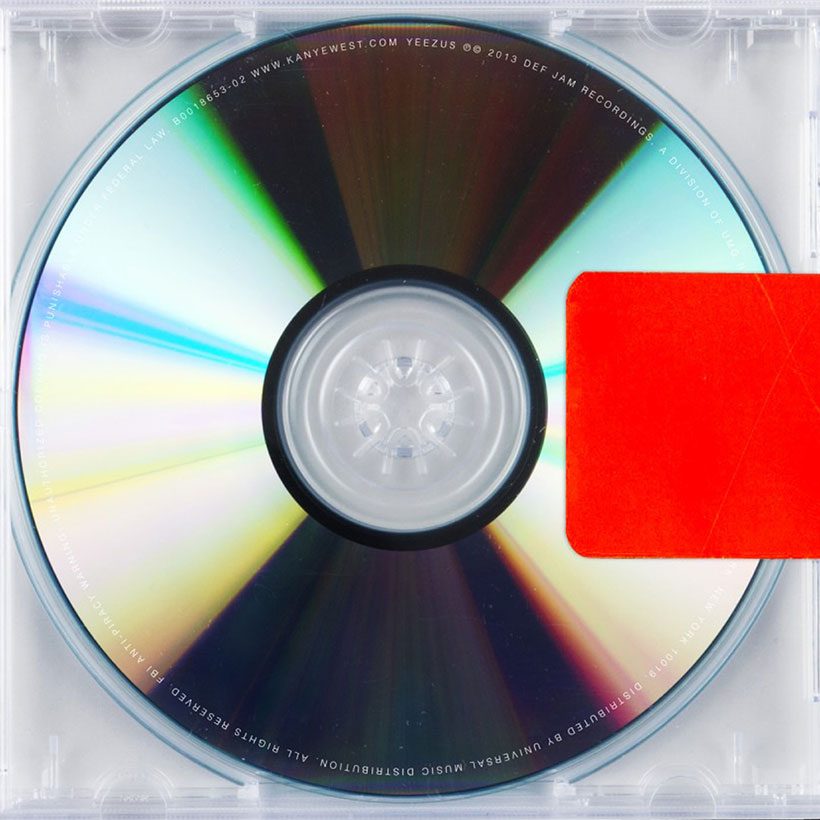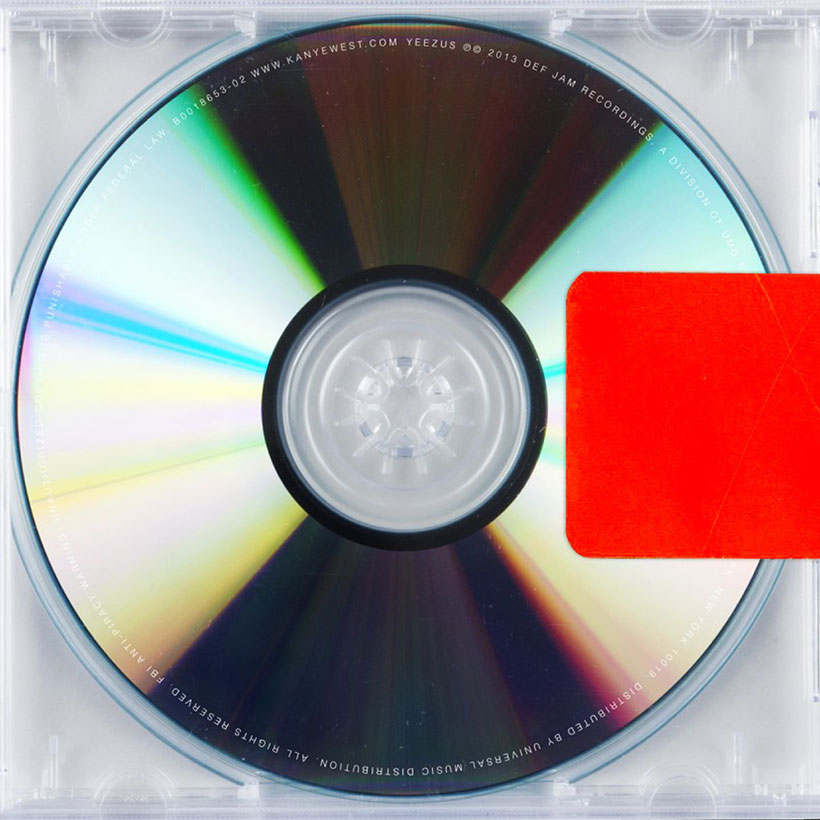 Released on June 18, 2013, Yeezus is Kanye at his most Kanye. An electro-dancehall beat poetry album that finds him mixing graphic sex metaphors into bars about race relations in America, its scattershot brilliance would go on to define the latter half of his career.
Listen to Kanye West's Yeezus now.
Every Kanye West album release is an event unto itself. The fervor that surrounded My Beautiful Dark Twisted Fantasy, and, a year later, Watch the Throne, intensified exponentially when Yeezus was announced. The air of mystery that surrounded the album felt fresh at the time, but now it's par for the course: these days, the hip-hop provocateur flies people out to the Wyoming wilderness for recording sessions and impromptu bonfires, and all of that is thanks to Yeezus.
A striking sonic departure
Yeezus has a few similarities to the earlier 808s & Heartbreak. Both albums are striking sonic departures from the three that preceded them, marking the end of one era and the beginning of another. They're sparse – or sparse-seeming – when they aren't tonal works, and are less dependent on lyrics than we'd become accustomed to from Kanye. That said, Yeezus would, in part, be defined by its lyrical content. And while the effects of 808s & Heartbreak could still be felt in hip-hop, Yeezus remains Kanye's most impactful and paradigm-shifting album.
Yeezus is special because it's a stark distillation of what Kanye West had been working towards since My Beautiful Dark Twisted Fantasy – in some ways, what he'd been working towards since the beginning of his career (or at least since he put Paul Wall on the same album as Maroon 5's Adam Levine). It is proof that hip-hop can take any form. Since his GOOD Fridays, Kanye had envisioned himself as a wolf in sheep's clothing (or "the day Ice Cube met Michael Jackson," as he rapped on "Chain Heavy"). Now he'd surpassed even that. Hip-hop was everything. The SoundCloud era probably never would have happened were it not for the post-genre menagerie that Kanye created on Yeezus.
The album featured contributions from everyone from Daft Punk to hip-hop producer Arca. Then there was the stuff of rock-music fables: Rick Rubin enters in the 11th hour to strip the songs back. Justin Vernon, better known as Bon Iver, features on songs with Chief Keef and Assassin; that's the next logical step after Rick Ross shares a piano bench with you in Hawaii while he lights up a blunt.
Just as Yeezus was comprised of some unlikely players, it also had some surprising fans, including Lou Reed and David Lynch, who sung its praises.
More influence than most artists manage
As eclectic and impactful as the music was, Yeezus' release was equally legendary. Nearly three weeks after Kanye posted "June 18th" to Twitter, projections of him face rapping "New Slaves" appeared on landmark buildings around the world.
The next day he appeared on Saturday Night Live to perform the live debut of "Black Skinhead." It was the sign of a new Kanye era – not just of sound and style, but of the way he released music. At the time, it wasn't even clear that Kanye would meet the album's deadline, but once again he pulled it off, and on the promised date. Even the infamous stickered clear CD jewel case (an "open casket to CDs," in Kanye's words) has had more influence than most artists manage with an entire album, while his subsequent tour created a merch wave that has yet to subside.
Along with Rubin, Yeezus also featured production by longtime collaborator Mike Dean. Dean had been guiding Kanye's sound since the early days, mixing The College Dropout and Late Registration, and co-producing tracks on Graduation and My Beautiful Dark Twisted Fantasy. The legendary producer is also responsible for ushering in hip-hop's Dirty South sound and has worked with everyone from Geto Boys to Scarface, Tupac and Jay Z. During the time of Yeezus' release, Dean explained the motivation behind the new minimalistic direction Kanye was headed, telling Vice, "He wanted to strip everything down and make it more like a rock-band album."
What was that?
Even as its sound divided critics and fans alike, Yeezus debuted at No.1 on the Billboard 200 and was certified platinum just a year later. The music is high-energy – piercing, even. And, as dark as it can get, Yeezus is the only Kanye West record that can give Graduation a run for its money as "the party album."
Yeezus is so concise, so brisk, that by the time you even realize this, on "Guilt Trip" and "Send It Up," the whole experience is nearly over. When "Bound 2" hits – one of Kanye's most legendary album closers – you're left wondering what you were even listening to. One moment he's rapping about Fight Club, Forever 21, and red cups on the lawn after prom, then suddenly the whole thing turns into a folk-Americana album.
By the time you get your bearings, the ride is over.