Short Is Sweet: The Greatest Pop Songs Under 3 Minutes
The best things come in small packages… and that goes for the greatest pop songs of all time too. Here are 50 incredible songs under three minutes.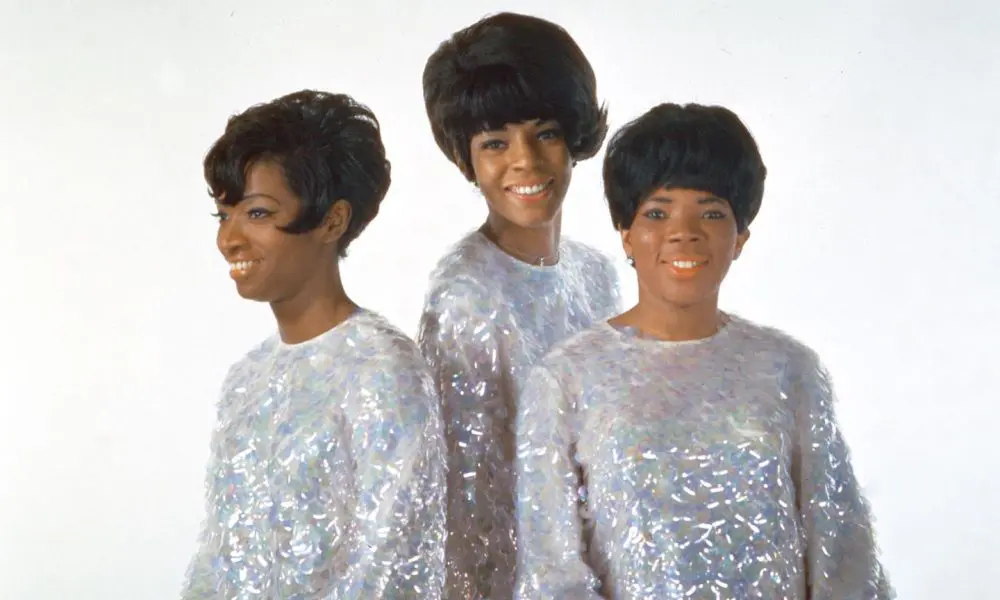 We all know that short is sweet, small is beautiful and the best things come in small packages… and the same applies to pop music. It's those classic singles that are under three minutes long that are very often the greatest pop songs of all time.
Why are pop songs so short?
The reason pop songs were so short, early on at least, stems from the fact that when 78 rpm were the standard records for pop music, there was a limit to what could be put onto a shellac record. Initially, these brittle discs were limited to about two minutes of playing time. By the 1920s, 10" records were virtually all three minutes or under. In 1923, when King Oliver's Creole Jazz Band – the band that included Louis Armstrong – recorded 13 sides at Gennett Records in Richmond, Indiana, the records were almost all between two-and-a-half and three minutes long.
With the coming of the vinyl age in the late 1940s, the trend continued. RCA Victor had nearly gone bust in the 1930s trying to develop a long-playing record, but RCA eventually came up with the 45 rpm, 7" single to rival the 78rpm. A dynamic marketing executive even had the idea of color coding the RCA releases. Bizarrely, their blues and R&B records came out on orange vinyl. Popular music came on blue, while country records were green. Their first blues 45 was Arthur Crudup's "That's All Right," which ran 2:55.
Arthur "Big Boy" Crudup-That's All Right
Many 45 rpm singles in the 1950s and early 1960s were around three minutes in length. This was a historical hangover, but it was also down to two quirks:
1) AM radio liked their records to be short. In case someone didn't like the song that was playing, they didn't have to wait long before the next one started.
2) Shorter songs meant less grooves on the record, which meant that the record was louder when it played. And, oftentimes, louder means better in the mind of a listener.
Our playlist of the greatest pop songs under three minutes
But enough history for the moment. In this playlist, we've picked 50 of the greatest pop singles under three minutes. The list is extremely varied, moving from the beginnings of pop music into the present day. There's a little bit of country, a little bit of rock 'n' roll, and a whole lot of straight pop. It doesn't include Maurice Williams and the Zodiacs' "Stay," which hit No.1 with just one minute and 37 seconds of sweet singing. Or the under-two-minute gems Herman Hermit's "I'm Henry VIII, I Am" and Lil Nas X's mega-hit "Old Town Road." But we have 50 other greats that we think you'll enjoy.
A few highlights: Who can resist Martha and The Vandellas' clarion call to have us all "Dancing In The Street"? Running time two minutes 39 seconds. Or The Beach Boys and "God Only Knows," which clocks in at two minutes 53 seconds.
God Only Knows (Remastered 1996)
Early rock 'n' rollers liked their songs especially short. Elvis Presley's "Heartbreak Hotel" is just two minutes and eight seconds, while Del Shannon's classic "Runaway" is just eight seconds longer. Eddie Cochran's "Summertime Blues" and Ray Charles's "Hit The Road Jack" both run for just one minute and 58 seconds. But it's not just older artists who like 'em short on our playlist. Blur and Elvis Costello both have great singles that run for little over two minutes.
Runaway '67 (Remastered 2006)
The Beatles, naturally, have plenty to pick from: "From Me To You," "Yesterday," "Eleanor Rigby," "Can't Buy Me Love," "Lady Madonna," and many of their other hits all run for under three minutes. We've chosen "I Feel Fine" – a mere two minutes 19 seconds to represent their genius.
Likewise, The Rolling Stones released a string of short ones, with their debut, "Come On" running just one minute 48 seconds. There's also "Not Fade Away," "Get Off My Cloud," "Have You Seen Your Mother Baby," and "Mothers Little Helper." On our list of the 50 greatest, though, we've gone for "Honky Tonk Women," which just creeps under the wire at two minutes 59 seconds.
Anyway, time to dive into the wonderful world of the greatest pop songs under three minutes.
Our list
Martha Reeves & The Vandellas – Dancing In The Street
The Beach Boys – God Only Knows
Queen – Crazy Little Thing Called Love
Eddie Cochran – C'mon Everybody
Gene Vincent & His Blue Caps – Be-Bop-A-Lula
The Turtles – Happy Together
Del Shannon – Runaway
10cc – The Dean And I
Patsy Cline – Crazy
The Jam – Going Underground
The Who – Pictures Of Lily
Elvis Presley – Heartbreak Hotel
Spice Girls – Wannabe
The Temptations – My Girl
Otis Redding – (Sittin' On) the Dock of the Bay
Aretha Franklin – Respect
Sam & Dave – Soul Man
Wilson Pickett – In the Midnight Hour
Elvis Costello & The Attractions – I Can't Stand Up For Falling Down
Pixies – Monkey Gone to Heaven
Blur – Song 2
Soft Cell – Tainted Love
ABBA – Waterloo
Conway Twitty & Loretta Lynn – Louisiana Woman, Mississippi Man
The Jackson 5 – ABC
Arctic Monkeys – I Bet You Look Good On The Dancefloor
Amy Winehouse – Love Is A Losing Game
The Doors – Break on Through (To the Other Side)
The Smiths – This Charming Man
The White Stripes – Fell In Love With a Girl
Buzzcocks – Ever Fallen in Love (With Someone You Shouldn't've?)
Gnarls Barkley – Crazy
Jefferson Airplane – White Rabbit
Ariana Grande – 7 Rings
DEVO – Whip It
blink-182 – All The Small Things
The Kinks – You Really Got Me
Ray Charles – Hit the Road Jack
Jilted John – Jilted John
Fats Domino – Blueberry Hill
The Police – Can't Stand Losing You
Cream – Badge
Ricky Nelson – Hello Mary Lou (Goodbye Heart)
The Mamas & The Papas – California Dreamin'
Tom Petty – I Won't Back Down
Little Richard – Tutti Frutti
The Beatles – I Feel Fine
The Rolling Stones – Honky Tonk Women
Louis Armstrong – What A Wonderful World
Jimi Hendrix – Purple Haze
Missed one of the greatest pop songs under three minutes? Let us know in the comments below.