Songs About Hell: 24 Tunes About Satan's Playground
For as long as humans have thought about the underworld, they've been writing songs about it.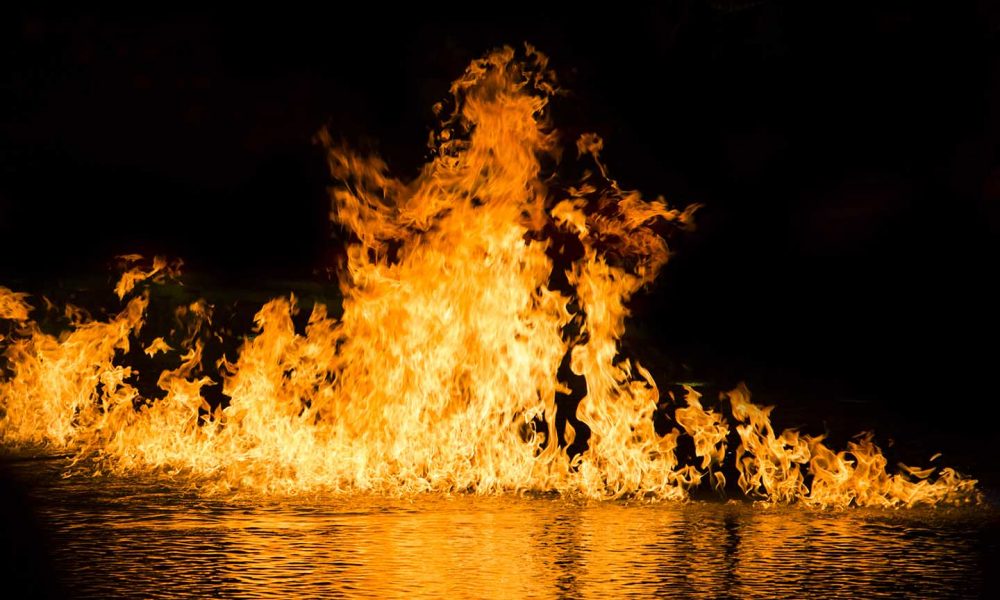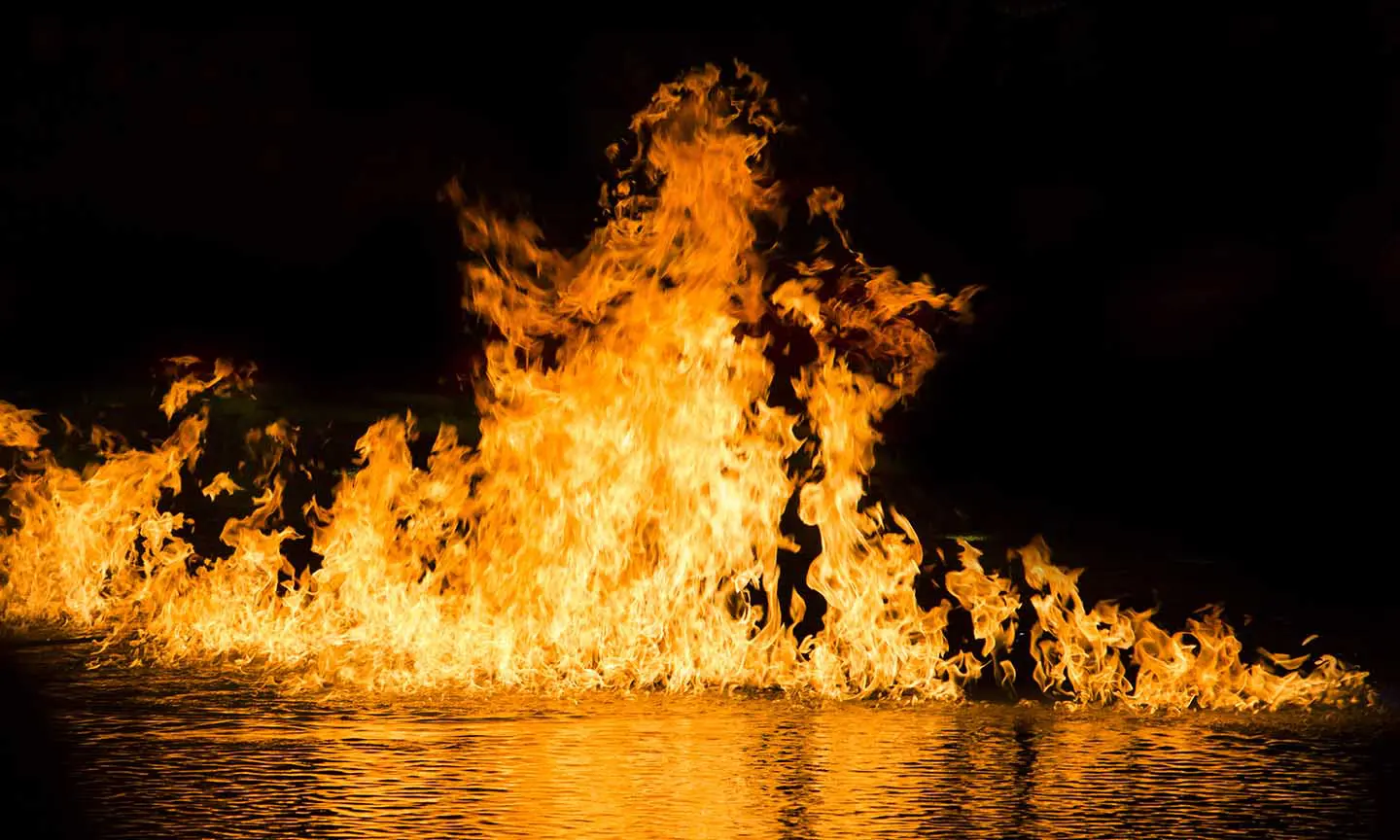 Songs about hell and Satan? Hell's bells! Ever since the threat of eternal damnation has crossed the mind of humans, it's been a topic for songs. After all, what is more compelling than the anticipation of misery? There have been, of course, plenty of great songs written about Heaven over the years like Eric Clapton's "Tears in Heaven" and Guns N' Roses' "Knocking on Heaven's Door." But we tend to think that songs about hell and devil songs are more numerous… and more exciting. So, got your tickets for the River Styx ready? Here are our picks for the best songs about hell ever written.
The Rolling Stones – Sympathy For The Devil
The story of "Sympathy For The Devil" by The Rolling Stones is told through the firsthand perspective of the devil. Interestingly enough, Mick Jagger took inspiration from the French poet Baudelaire, as well as a novel by Mikhail Bulgakov.
The Rolling Stones - Sympathy For The Devil (Official Lyric Video)
AC/DC – Highway To Hell
The opening track of AC/DC's classic album of the same name, "Highway To Hell" was written about the band's experience of excessive touring. "There were hundreds of riffs going down every day," band member Malcolm Young said. "But this one, we thought, 'That's good.' It just stuck out like a dog's balls."
Black Sabbath – Heaven and Hell
Ronnie James Dio wrote the lyrics for Black Sabbath's title track to Heaven and Hell. During a VH1 interview, he described the song's inspiration as being about a person's choice between good and evil, with many having the ability to hold both inside themselves.
Slayer – Hell Awaits
Recorded as part of their second studio album in 1985, Slayer's "Hell Awaits" lyrically details Satan, and other demonic imagery. The song's intro also features the phrase "join us" repeated as it plays in reverse.
Beck – Devils Haircut
Beck released "Devils Haircut" in 1996, as the second single from his fifth album, Odelay. The song is about the singer's relationship with touring, as well as the folk song "Stagger Lee." It samples both Pretty Purdie's "Soul Drums" and two songs by the band Them. In addition, the song has several remixes, including one by Oasis' Noel Gallagher.
Beck - Devils Haircut (Official Music Video)
Nick Cave with the Cavemen – Mutiny In Heaven
This song was recorded during London sessions that Nick Cave would later describe as tense. So much so that guitarist Blixa Bargeld finished the instrumental for Rowland Howard. "It was manifestly obvious that Rowland and Nick didn't get on any more. Nick just wanted me to play guitar on Rowland's guitar and amp set up. That's what I remember. I didn't delve into the psychological situation," Bargeld shared in a biography.
Iron Maiden – Number Of The Beast
Iron Maiden's 1982 song "Number Of The Beast" was deemed controversial at the time of its release, due to its depiction of religious subject matter. However, the song still managed to peak at No.3 in the UK. It was inspired by a nightmare that band member Steve Harris had after watching the horror film, Damien: Omen II.
Gravediggaz – Diary of a Madman
"Diary of a Madman" by Gravediggaz was the 1994 lead single from the band's debut album, 6 Feet Deep. It was produced by members RZA and Prince Paul, and tells a courtroom story of a possessed man confessing to a murder. The song was Gravediggaz' only one to chart on the Billboard Hot 100, and also reached No.8 on the Hot Rap Singles chart.
Pat Benatar – Hell Is for Children
"Hell Is for Children" is a rock song that Pat Benatar recorded in 1980 for her second studio album, Crimes of Passion. Written by guitarist Neil Giraldo, Roger Capps, and Benatar, the song deals with themes of child abuse, after Benatar read articles about it in the New York Times.
Hell Is For Children (Remastered)
Pink Floyd – Run Like Hell
Pink Floyd's "Run Like Hell" is a song from their critically-acclaimed album, The Wall. Written by David Gilmour and Roger Waters, it depicts the story from the perspective of a rock star who hallucinates about turning his concert audience into a mob.
Venom – Welcome to Hell
From heavy metal band Venom's debut studio album, the song "Welcome to Hell" was composed by the group's bassist, Conrad Lant. Lant, along with the rest of the band, would adopt names of demonic alter egos that better matched the music they played.
Billie Eilish – all the good girls go to hell
Billie Eilish released "all the good girls go to hell" as a single from her debut album in 2019. Co-written with her brother Finneas, the duo intended the song to tell a story from the perspective of both the devil and god. Eilish's vocals also focus on the effects of climate change, as it is intended to be about humans being punished for ruining Earth.
Billie Eilish - all the good girls go to hell
Judas Priest – Hell Bent For Leather
Released in 1978 from their album, Killing Machine, Judas Priest's "Hell Bent For Leather" is actually believed to be about riding a motorcycle. During this era, the band also had a strong penchant for leather fashion, especially lead singer Rob Halford.
Spinal Tap – Christmas With The Devil
Spinal Tap's "Christmas With The Devil" is a bonus song from the 2000 re-release of their album, This Is Spinal Tap. The song serves as a parody of heavy metal holiday songs, with lines such as, "There's someone in the chimney hole / And Satan is his name."
ZZ Top – Beer Drinkers and Hell Raisers
ZZ Top's "Beer Drinkers and Hell Raisers" is a song about the band's redneck nature, which was written after visiting a honky tonk. As lead singer Billy Gibbons told Songfacts: "On to a gig in Phoenix, we were driving through a West Texas windstorm. We, the band, were waiting to discover a place with some safe ground cover when the late-night lights of a roadside joint appeared. It was just across the line outside El Paso into New Mexico."
James Brown – Hell
"Hell" by James Brown shares the same name as his 38th studio album, which was released in 1974. The funk song is less about actual hell, and more about detailing the struggles of monotonous day-to-day life. "It's Hell payin taxes / When there's no money left," Brown sings on the track.
Stryper – To Hell With The Devil
The title track of Stryper's third studio album, "To Hell with the Devil" is about rejecting sin, as the group believes the devil is "no friend of mine." Released in 1986, the album marked the first Christian metal album to go platinum. The original cover art also featured angels throwing the devil back into hell, but was eventually changed to the band's logo.
Rob Zombie – Lucifer Rising
"Lucifer Rising" appears as track ten on Rob Zombie's 2013 album, Venomous Rat Regeneration Vendor. The album peaked at No.7 on Billboard's 200 albums chart. As for the song itself, it seemingly alludes to people (particularly, women) loving the devil.
Pantera – Cowboys from Hell
Pantera's "Cowboys from Hell" was the band's first single, originally appearing on their 1989 demo album. Eventually, the song doubled as the title track for their major label debut album. According to an appearance from lead singer Phil Anselmo on That Metal Show, the song came to fruition after guitarist Dimebag Darrell showed up to a Texas house party with a new guitar riff to play: "That was actually the first song we wrote for the record. Basically, it was about us coming out of Texas and being out of place. People don't think of Texas as being a hot spot for heavy metal, they think of New York or L.A. or something like that, so it just seemed like an obvious concept for us," drummer Vinnie Paul said.
Kanye West – Heaven and Hell
Kanye West's "Heaven and Hell" appears on his 2021 album, DONDA. The song samples 20th Century Steel Band's "Heaven and Hell Is on Earth" and West invokes biblical imagery throughout the song, as he celebrates the blessings of life. A video for the track was premiered in January 2022, during the College Football Playoff National Championship.
Cheap Trick – Gonna Raise Hell
Cheap Trick's "Gonna Raise Hell" was written by the band's lead guitarist Rick Nielsen, for their 1979 album, Dream Police. The song is believed to contain a hidden message, stating "You know Satan holds the key to the lock" when played in reverse.
Ozzy Osbourne – Hellraiser
Ozzy Osbourne joined forces with lead guitarist Zakk Wylde and Motörhead's Lemmy Kilmister to write "Hellraiser." Osbourne recorded and released his version in 1991, for his album, No More Tears. The next year, Kilmister released Motörhead's take on the song as a single. Osbourne's version went on to appear in the trailer for the 2004 video game, Painkiller.
Megadeth – Go to Hell
Megadeth's "Go to Hell" was first written in 1991 for the film Bill & Ted's Bogus Journey. However, it also eventually appeared on the band's Hidden Treasures album. Lyrically, the song details a sinner experiencing his own funeral before he goes to hell. "We did this for Interscope and they said that the first version of the lyrics were too tame, so I got very pagan for this one," said lead vocalist Dave Mustaine.
Mephiskapheles – Doomsday
A New York-based ska band who leaned into satanic imagery, Mephiskapheles released "Doomsday" in 1994. "It's not to be taken seriously. That whole Satanic thing is just rock and roll," said singer Andre Worrell in Skaboom! An American Ska And Reggae Oral History. "No one is murdering anyone. People were really superstitious, and some people definitely had a negative reaction, and probably will continue to do so. But I really don't care. It was a really smart, original idea."
Got some honorable mentions for this list of the best songs about hell? Let us know in the comments below.