Songs Of The Silver Screen: Soundtracks At The 2018 Oscars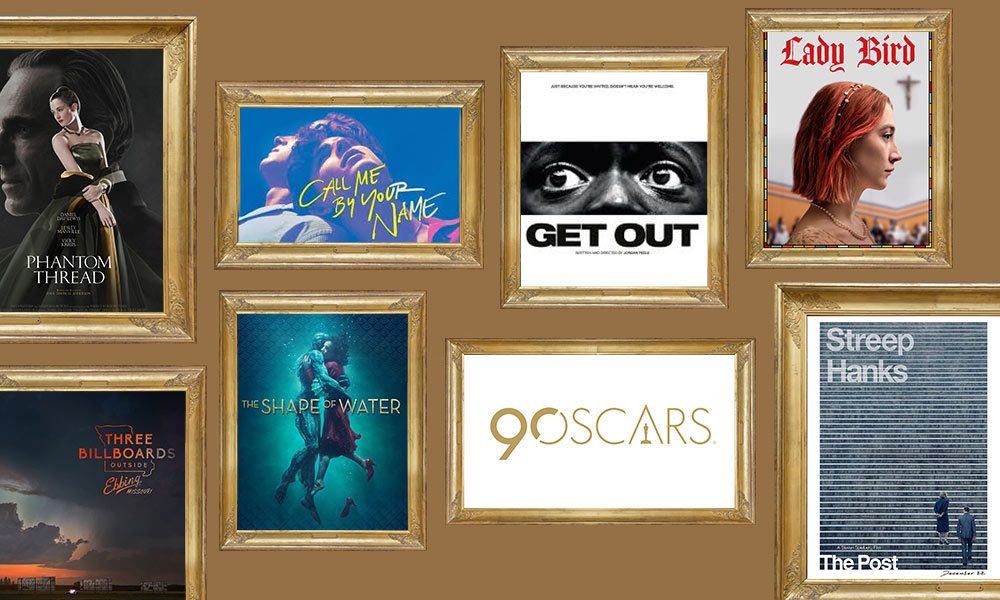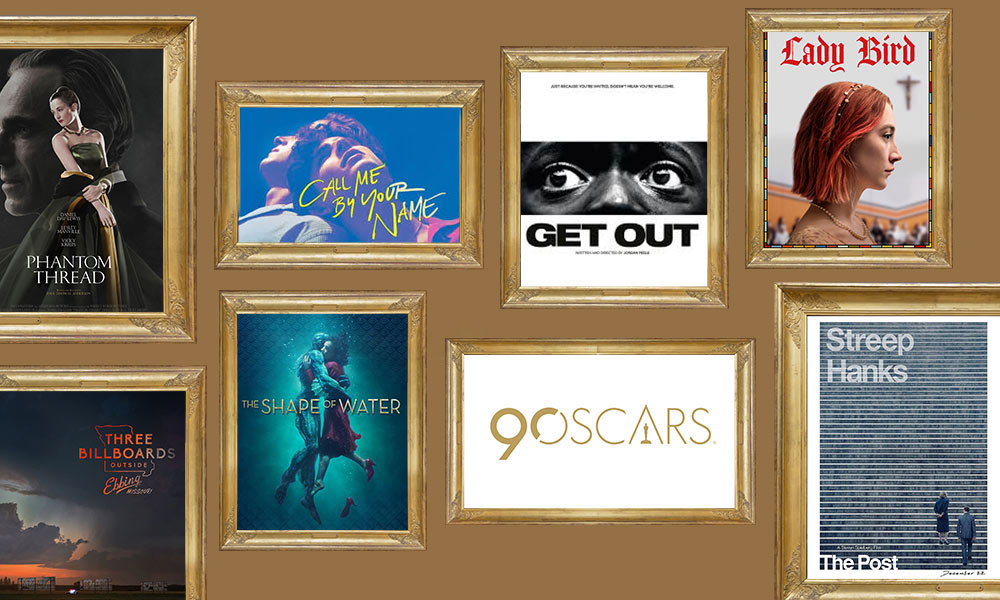 While movies are at the forefront of the Academy Awards, it's the artful balance of original and popular music that illustrates storytelling through sound. Original scores are tailored to enhance a film's intended narrative, but the use of popular music takes on an equally important, yet slightly different role. While composers have long scored original works for timeless classics such as Gone With the Wind and musical-turned-motion-picture Evita, popular music has long played an important role on the silver screen, with everyone from Frank Sinatra to Stevie Wonder and Eminem scooping Oscars for Best Original Song.
Sometimes, the movies have also given all-important exposure to bands, helping them become stars in the process. You can thank John Hughes blockbusters such as The Breakfast Club, Ferris Bueller's Day Off and Pretty In Pink for the breakout success of bands the likes of Simple Minds, Yello, and Orchestral Manoeuvres in The Dark. Now categorised in a field known as "music supervision", storytellers utilise popular music to hone in on environments and narrative arcs throughout a film. As you filter through this year's candidates for Oscars glory, here are a few notable music placements you might notice from the 90th Annual Academy Award Best Picture nominees.
Flanagan & Allen: 'Run Rabbit Run' (Get Out)
This World War II children's song takes on a far creepier tone in the film's opening scene. As you'll notice throughout the film, Get Out uses music to help foreshadow subsequent plot twists.
Childish Gambino: 'Redbone' (Get Out)
Another pivotal scene in Jordan Peele's socio-political thriller Get Out, features the Grammy Award-winning song by Childish Gambino (aka Donald Glover), whose lyrics, "They gon' find you/Gon' catch you sleepin'/Now stay woke/Stay Woke," serve as an ominous warning to future events in the film, which is nominated for four Oscars this year.
Monsters Of Folk: 'His Master's Voice' (Three Billboards Outside Ebbing, Missouri)
Vocals from Jim James of My Morning Jacket take the lead during a pivotal scene in Three Billboards…, where a troubled cop, portrayed by Sam Rockwell, tries to get to the bottom of the inflammatory titular billboards.
ABBA: 'Chiquitita' (Three Billboards Outside Ebbing, Missouri)
As one of the more inspired soundtracks from this year's Oscars nominees, Three Billboard…'s music (plus Sam Rockwell's brilliant acting) plays a heavy role in adding depth to otherwise would-be stock characters. Rockwell's simple-minded deputy spends the film singing Marty Robbins cowboy ballads and bops along to one of ABBA's most iconic songs from their 1979 album, Voulez-Vous – even to his physical detriment.
The Psychedelic Furs: 'Love My Way' (Call Me By Your Name)
In this coming-of-age drama set in 1983, Call Me by Your Name chronicles the romantic relationship between two young men in Northern Italy. The Psychedelic Furs' aptly titled 'Love My Way' captures this burgeoning relationship as the lovers sway under the stars.
Bandolero: 'Paris Latino' (Call Me By Your Name)
Luca Guadignino's unconventional love story has become a runaway hit, along with its eclectic soundtrack that, thanks to music supervisor Robin Urdang and original compositions by Sufjan Stevens, vacillates between classical compositions to breezy 80s European synth-pop hits such as 'Paris Latino' by the French duo Bandolero.
Dire Straits: 'Romeo And Juliet' (I, Tonya)
I, Tonya may not be nominated for Best Picture, but its diverse soundtrack is full of hits. Dire Straits' 'Romeo And Juliet', about a woman who abandons her Romeo after finding fame, is an all too fitting choice for the story of disgraced Olympic figure skater Tonya Harding and ex-husband Jeff Gillooly. Hear this classic love song towards the beginning of the movie, where Jeff and a 15-year-old Tonya kiss for the very first time.
Heart: 'Barracuda' (I, Tonya)
The real musical highlight of I, Tonya takes place as Heart's 1977 high-octane hit 'Barracuda' revs up a montage of Tonya Harding (portrayed by Margot Robbie) as she trains for her comeback to the world stage.
Creedence Clearwater Revival: 'Green River' (The Post)
Along with the likes of Country Joe And The Fish, Creedence Clearwater Revival's music has become synonymous with the Vietnam War. Though 'Fortunate Son' is often the preferred choice, The Post opens to CCR's 'Green River', setting the tone for a war-stricken and divided United States in 1966.
Oscar Peterson: 'My Foolish Heart' (Phantom Thread)
Phantom Thread opens with a lengthy rendition of this sentimental snare-brushing ballad by Oscar Peterson. It's the film's only use of jazz; the rest of the soundtrack is largely dominated by classical music and an original score by Radiohead's Johnny Greenwood.
Alanis Morissette: 'Hand In My Pocket' (Lady Bird)
Alanis Morissette's 'Hand In My Pocket' fits like a glove for this coming-of-age film centred around an artistically inclined 17-year-old girl. The song plays through the airwaves of protagonist Saoirse Ronan's family car on her way to school.
Dave Matthews Band: 'Crash Into Me' (Lady Bird)
Another mid-90s hit showcased in Greta Gerwig's directorial debut, 'Crash Into Me' soundtracks to two transformative moments for Lady Bird McPherson (Ronan) – when it plays during a prom scene and after a musical.
Glenn Miller: 'I Know Why (And So Do You)' (The Shape Of Water)
In Guillermo del Toro's cinematographic masterpiece, a mute custodian at a high-security government laboratory does pirouettes with a humanoid-amphibian underwater to this ballad from big bandleader Glenn Miller. It is one of the most beautiful moments in the entire film.
For more gems from Academy Award-winners over the years, follow our Oscars Gold playlist here.
Format:
UK English