Tom Jones and Ethan Johns: A Symbiotic Relationship
The famed crooner and celebrated producer talk about their multi-album partnership.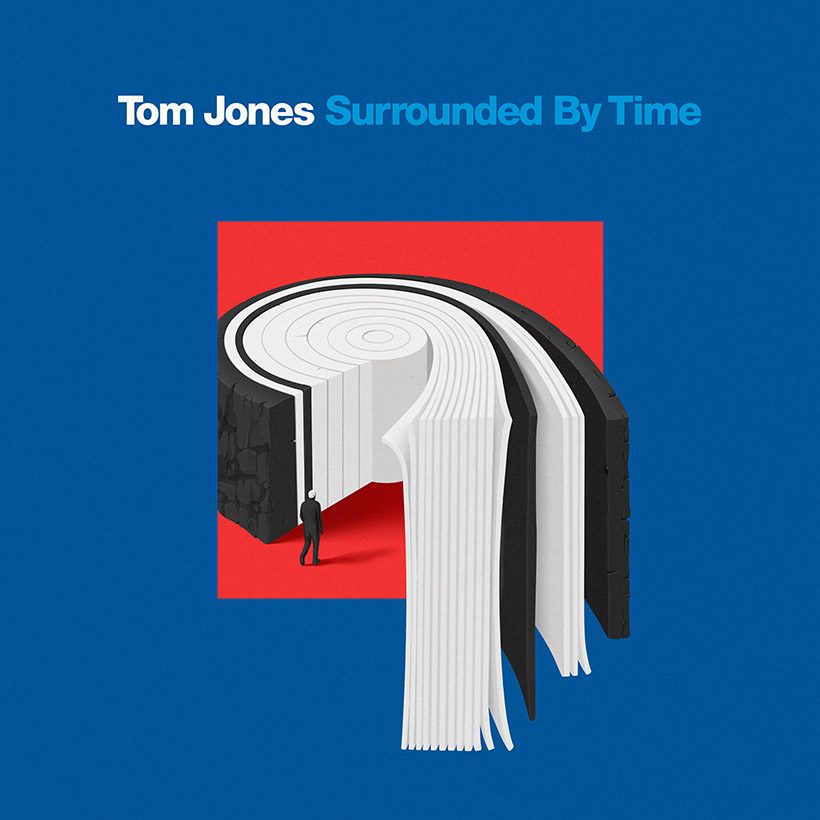 When Tom Jones released Praise & Blame in 2010, it was both shocking and impossible to ignore. A stark collection of blues and gospel songs, including revelatory versions of Bob Dylan's "What Good Am I?" and John Lee Hooker's "Burning Hell," all sung in a subdued but passionate style amid stripped-down arrangements, it caused a sensation. Jones, his son and manager Mark Woodward, and producer Ethan Johns had come up with something no one saw coming.
Tom Jones - What Good Am I
He was 45 years into a career that had started with the hit "It's Not Unusual" and remained strong throughout the 1960s and 1970s, allowing him to branch out into acting and become a live draw, particularly in Las Vegas. Then he shifted gears, and racked up nine top ten country hits between 1980 and 1986, returning to the pop charts in 1988 with a full-throated cover of Prince's "Kiss," recorded with the Art Of Noise. He remained a pop-cultural presence throughout the 90s and the new millennium, but there was always something of the showbiz ham about Jones, a wink and a grin. No more. Praise & Blame was a serious, mature artistic statement, a man returning to the deepest roots of American music and diving deep within himself to conjure the true spirit of these songs.
Listen to Tom Jones' new album Surrounded by Time on Apple Music or Spotify.
Ethan Johns was the ideal collaborator for the project. The son of legendary producer Glyn Johns, he'd grown up in the studio, watching sessions by Led Zeppelin, the Rolling Stones, and The Who. He'd led sessions for Kings Of Leon, Ray LaMontagne, the Jayhawks, Counting Crows, and Joe Cocker, among others, and was an expert at conjuring a rootsy, authentic sound. The result was a revelation to many. "I remember the reviews on Praise & Blame," Jones says, via Skype from London. "One reviewer in England said, it seems to me that I'm hearing Tom Jones for the first time."
Jones and Johns reconvened on 2012's Spirit in the Room and 2015's Long Lost Suitcase, expanding the search for material to include tracks like Leonard Cohen's "Tower of Song," Tom Waits's "Bad as Me," Los Lobos' "Everybody Loves a Train," and Gillian Welch's "Elvis Presley Blues." And while some were mournful, acoustic ballads, others were raucous rockers closer in spirit to Waits or Jack White than to Johnny Cash's albums with Rick Rubin, a frequent critical reference point.
Tom Jones - Elvis Presley Blues
Now, on their fourth collaboration, the pair (and Jones' son, who gets co-producer credit for the first time) have made a sharp left turn. The songs on Surrounded By Time are long and atmospheric. One of the first singles, "Talking Reality Television Blues," sounds almost like a Radiohead track, with its layers of analog synth, its ominous guitar, and its steadily ticking beat, until Jones' instantly recognizable voice begins a nearly seven-minute disquisition on the somewhat grim state of the world. Similarly, a version of the standard "The Windmills Of Your Mind" surround Jones' passionate vocal with pulsing, bent electronic pitches, and ripples of shimmering harp. The album opener, a version of Bernice Johnson Reagon's "I Won't Crumble With You If You Fall," is arranged for analog synths, tuned tympani, and bowed bass.
Tom Jones - Talking Reality Television Blues
Jones says the idea to change directions came from Johns, and he was on board right away. "Ethan said, 'I think we should get people's attention with each track with sounds; as opposed to the songs being recorded in a traditional way with guitar, piano, bass, and drums, we'll try synthesizers and mix real instruments with some synthesized sounds as well.' So I said, 'Fine, let's do that.'" At the same time, he knew that it all hinged on his vocals, so he made certain that their ideas served the song. On "Windmills…" for example, he recalls, "that's when I said, Look, I'd like to stretch this out a bit… So he said, 'You sing it, and we'll follow you. We've got the key, we've got the feel of it, the arrangement, more or less, but where the chord changes happen will be determined by you. We'll change when you change.'"
Johns finds the singer to be an open-minded and trusting collaborator, something which was particularly important on this record, since it represents such a change of pace from its three predecessors. "One of the things I love about working with Tom more than anything else is his willingness to explore," he says. "He never walks through the door with any kind of preconceived idea about what it is that we're gonna do. He is one of the most committed and open singers I've ever worked with. It's a real joy working with him. He always gives everything he's got, no matter how crazy things are. It's fantastic, it really is."
Sometimes even he can't believe some of the things they've achieved together. When he discusses "I Won't Crumble…," he still sounds amazed by it. "That was completely live, that take. Which was an incredible experience, actually cutting that. But breaking the arrangement down, taking a traditional gospel song and reimagining it and having that be the end result – I have no idea how we got from A to B. It sends shivers down my spine when I listen to it."
Tom Jones - I Won't Crumble With You If You Fall (Live from Real World Studios)
Tom Jones comes from a showbiz tradition that's all but gone now, at least in pop. Like Elvis Presley and Frank Sinatra, he approaches songs like an actor reading a script. He studies the lyrics in order to make them his own, explaining, "if you're gonna sing somebody else's song, you have to bring it into your own life…Sinatra felt that way, and I feel the same." He acknowledges that his approach has changed over time. "When I was young, I was full of piss and vinegar and I was giving it the full monty all the time. But when you get older, you seem to take the words in even more, I think. You use past experiences to inject feelings into the songs."
Johns says that his job as producer is to allow Jones to make his performance of each song as real and honest as possible — "to stop being the actor and actually start drawing from his soul…It is a very symbiotic process; we're feeding off each other." In order to achieve this symbiosis, the vocal performance must be the foundation of the track, and its starting point. Johns cites "Windmills" as a perfect example of how they work. "Tom will phrase something in a certain way, the drums will respond to that, I will respond to that, and everything feeds into itself. And then you get this sort of combined elevation."
The relationship between the two men began at Abbey Road Studios in London. Johns was working on another project, and Jones came to meet him, to discuss what would become Praise & Blame. "As soon as I met him, I knew – and first off, let's get one thing straight, he's inarguably one of the greatest voices out there, right? So any opportunity to work with a voice like that has got to be worth exploring. I remember Tom walked through the door of Abbey Road, and as soon as I looked him in the eye, I thought, I can communicate with this man."
"[Ethan said] 'I hear things in your voice that I don't think have been brought out yet. 'Cause all your recordings have been big. Even 'The Green, Green Grass Of Home,' it's got a lot of strings and vocal arrangement. I'd like to hear you stripped down, with just maybe one or two instruments,'" Jones recalls.
Whether they're working with a few acoustic instruments, a stripped-down garage rock band, or analog synthesizers, as long as Tom Jones feels like he can trust Ethan Johns to build the right stage for his performance, he's down for whatever. "Same thing [as] when I did 'Kiss' with the Art Of Noise," he says. "The Art Of Noise is an electronic band, but they said, 'You sing it, the way you sing, to a basic track, and leave the rest to us.' It's the same thing. Ethan said, 'You sing it the way you feel it, and we'll do the rest. I'll make it sound different. Not vocally, your vocals will be the same. But the accompaniment will be different.' And I said, fine. As long as you don't fuck with my vocal performance. That's gotta be me. And that's what we do."
Listen to Tom Jones' Surrounded by Time on Apple Music or Spotify.