Watch The Creation Of 'Seasick Morph'
Seasick Steve's first album with Caroline International, 'Sonic Soul Surfer,' is off to a hot start in the UK. After an intense week of promotion, the new set by the veteran blues-rocker debuted on the new official sales chart last night (Sunday) at No. 4, equalling his best-ever peak there.
Steve performed and was interviewed on last Friday's (27) edition of the prime time BBC1 series 'The One Show.' Here, he had the chance to meet 'Seasick Morph,' a specially made model of himself created by Enty, head of modelmaking at the celebrated Aardman Animations. Enty demonstrates the making of Seasick Morph in the very entertaining video above.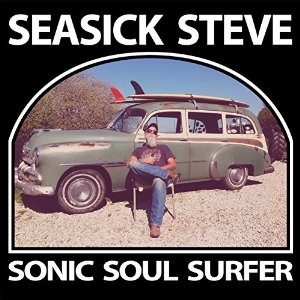 'Sonic Soul Surfer' is the fourth UK top ten album for the artist born Steven Wold, who first appeared on the chart in early 2007 with 'Dog House Music,' which reached No. 36. But he really burst onto the scene late the following year with 'I Started Out With Nothin' And I Still Got Most Of It Left,' which debuted at No. 9 and returned to that peak the following February, with an aggregate of 32 weeks in the top 100. The follow-up to that breakthrough, 'Man From Another Time,' debuted and peaked at No. 4 in 2009, and Steve reached No. 6 with the 2011 set 'You Can't Teach An Old Dog New Tricks.'
Earlier last Friday, Steve appeared on the Chris Evans breakfast show on BBC Radio 2. Here, as well as being interviewed, he played four songs including a duet with fellow guest Tom Jones on 'You Gotta Move.'
The new album has also made a strong start on the iTunes charts across Europe, notably in Holland, Belgium and Sweden. The previous week, Steve performed 'Roy's Gang,' the opening song from 'Sonic Soul Surfer,' on the French TV show 'Ce Soir Ou Jamais.'