ABBA's 'Dancing Queen' Performance Added To 'Midnight Special' Channel
The Swedish stars were on the February 7, 1977 edition of the show, as the song continued its progress to No.1 in the US.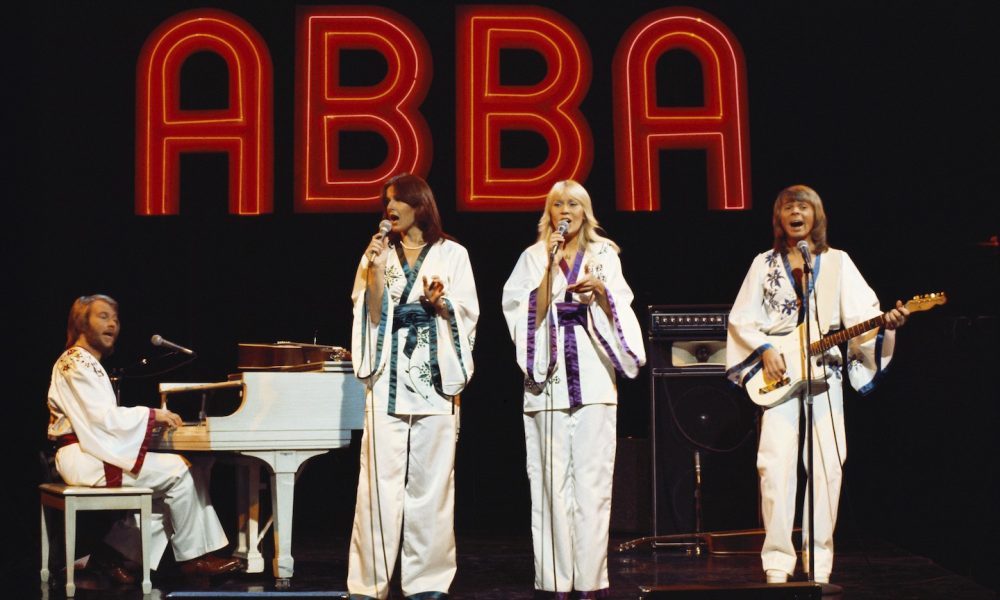 A performance by ABBA on Midnight Special of their timeless 1976 hit "Dancing Queen" is now available to view on the official YouTube channel of the erstwhile live performance series.
Shop the best of ABBA's discography on vinyl and more.
The Swedish stars were on the February 7, 1977 edition of the show, as the song continued its lengthy chart expedition en route to becoming the group's only US No.1. "Dancing Queen" finally completed that lengthy mission on the April 9 survey, taking over at the top from Daryl Hall and John Oates' "Rich Girl" for a week, before being succeeded by David Soul's "Don't Give Up On Us."
Dancing Queen - Abba | The Midnight Special
Indeed, the support of Midnight Special was one of the important factors in the track's American conquest, as it was featured on the show no fewer than four times. On this February edition, which was guest-hosted by Glen Campbell, ABBA performed it, as well as "Fernando," in an appearance pre-filmed specially for the show in California. As it aired, they were in the early days of their European tour of 1977.
The line-up featured Campbell himself singing "Southern Nights," "Sunflower," "For Cryin' Out Loud," "This Is (Sarah's Song)," "God Only Knows," and "Early Morning Song." The great country-pop figurehead also appeared on "Dust on My Saddle" with Seals and Crofts, who added their own "Goodbye Old Buddies" and "Cause You Love."
Queen were on this edition with the video of "Somebody To Love," and other contributors included David Dundas and Sly and the Family Stone, alongside a salute to the Spinners and a clip from the new movie version of A Star Is Born, released just before Christmas 1976 and starring Kris Kristofferson and Barbra Streisand.
"Dancing Queen" was then featured again on the Midnight Special editions of March 4, hosted by KC and the Sunshine Band; April 8 (Gabe Kaplan); and May 13 (Wolfman Jack), by which time ABBA's US invasion was complete.
Buy or stream "Dancing Queen" on ABBA's Arrival album.