BLACKPINK's Jennie Says 'The Idol' Acting Experience Was 'An Opportunity To Be Brave'
The star will play a character called Dyanne in the upcoming HBO series, created by The Weeknd and 'Euphoria''s Sam Levinson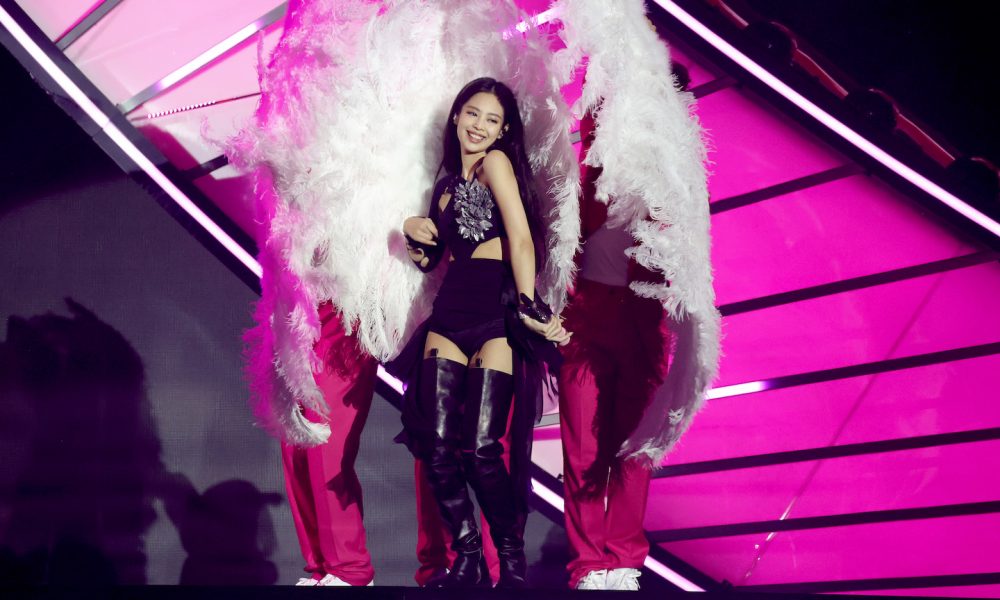 BLACKPINK's Jennie has discussed her debut acting role in The Idol, the HBO series co-created by The Weeknd's Abel Tesfaye and Euphoria's Sam Levinson.
Although details about Jennie's role have been kept largely under wraps, she is set to play a character named Dyanne in the show, which will premiere on HBO Max on June 4.
In a new interview with WWD, the K-pop icon spoke about stepping into the world of TV and her first appearance at the Cannes Film Festival. "It's overwhelming, but I'm grateful and thankful," she said. "All of those things at the same time. Especially as it's the first step in my acting career, I was honored to be able to come."
Speaking about working with Levinson, Jennie explained that she had admired the Euphoria showrunner "for a very long time." "I trusted Sam to be collaborative with all the scenes that we would be working on together because it was about the industry," she said.
"The fact that it was about the music industry fascinated me, and I thought I could bring something to the role. It was an opportunity to just be myself and be brave. I didn't really train for it or prep anything. Sam wanted me to just be myself."
The Idol will also star Lily-Rose Depp as lead character Jocelyn, a pop star trying to reclaim her crown after suffering a nervous breakdown. "She really helped me a lot," Jennie said of her co-star. "Telling me about scenes, and it was very comforting to have her there. She just taught me to express myself and be comfortable with myself, to not be scared."
Meanwhile, The Idol is set to be accompanied by a soundtrack created by The Weeknd. In an interview published last month, the star revealed the OST record had been inspired by the likes of Pink Floyd's The Wall and Prince's Purple Rain.
"I've been inspired by The Wall and Purple Rain and when Bowie was doing it," he said. "But even films like Shaft, the music is literally telling the story of the film. But I want to take it to the next level. I want to challenge myself, and I feel like, as a musician, I'm the best I've ever been."
Listen to the best of BLACKPINK on Apple Music and Spotify.