Watch The Carpenters' 'Ed Sullivan Show' Performance Of Bacharach-David Gems
The 1970 clip features Richard and Karen Carpenter's six-minute medley of songs by the master composers.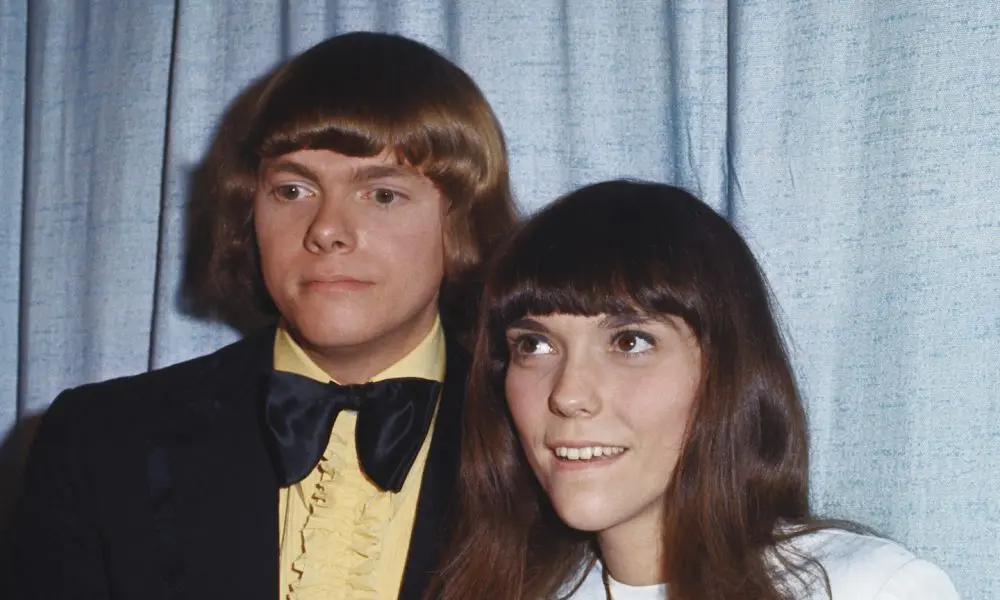 A vintage television performance by the Carpenters is newly featured from the archives of The Ed Sullivan Show as a tribute to Burt Bacharach, the master composer-arranger who died last Wednesday (8) at the age of 94.
Shop the best of the Carpenters' discography on vinyl and more.
The six-minute clip is now available on the official YouTube channel of the famed variety series, with Richard and Karen Carpenter captured in an outdoor performance in front of an admiring audience singing and playing a medley of Bacharach and David songs. It was first broadcast on the November 8, 1970 edition of the show.
With Richard on keyboards and Karen at the drums, accompanied by a band, they offer excerpts of "(They Long To Be) Close To You," "Knowing When To Leave," "Make It Easy On Yourself," "(There's) Always Something There To Remind Me," "I'll Never Fall In Love Again," "Walk On By," and "Do You Know The Way To San José."
The Carpenters "Burt Bacharach & Hal David Medley" on The Ed Sullivan Show
The entire show was filmed at the Walter Reed Hospital in Washington, DC for injured soldiers, and also featured appearances by the Four Tops, Freda Payne, Hank Williams Jr., and comedy duo Skiles & Henderson. They would later be an opening act at Carpenters shows.
The Carpenters, then enjoying a major commercial breakthrough, had been on Sullivan only three weeks earlier performing "Close To You" and Paul Williams and Roger Nichols' "We've Only Just Begun" in the studio. The duo's version of "Close To You" had spent four weeks at No.1 on the Billboard Hot 100 in July and August 1970, and reached No.6 in the UK in October, among other international success. In the week of the Sullivan broadcast, they were in the second of four weeks at No.2 on the US chart with "We've Only Just Begun."
The Carpenters' self-titled third LP, released in May 1971, would reprise the live performance, in a penultimate track that included all of the songs in the medley apart from "Close To You," which had featured on the previous album of the same name.
Watch all the latest archival videos from The Ed Sullivan Show on the program's official YouTube channel.