Doechii Shares New Single And Video 'Pacer'
The single follows Doechii's other recent track 'Booty Drop.'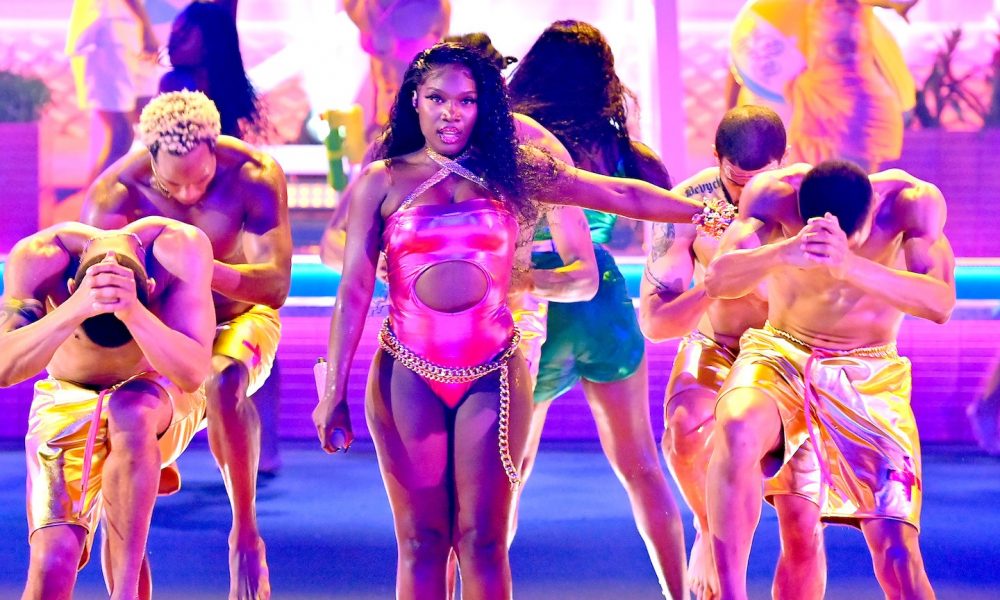 Doechii has shared her electrifying new single "Pacer," which she first revealed during her stellar performance at Coachella in April.
On the cut, ominous synths lead the way before the Tampa-born rapper comes in with aggressive vocals. The bass heavy beat is accented by layers of distortion as Doechii spits, "I'm a rockstar/ I'm on God's timing/ Need a rockstar/ Handle my type." As she yells these decorations, waves of rock guitar enter the fray, giving the song an undeniable heaviness.
In the video, which was directed by Nikko Lamere, Doechii leads a Halloween-inspired rave, moshing with a crowd in-between cuts of her on a surgeon's table. Check that out above.
It's been a thrilling time for Doechii, who returned with "Booty Drop," back in August. The song served as the follow-up to her global hit "What It Is (Block Boy)."
"She actin' up, she f__k it up/I make it pop," she raps in the stuttering track. "Dat booty soft, she lift it up/And get them props." Later, she adds the infectious boast: "I can make yo' booty pop/Make yo' booty pop."
In the accompanying music video, Doechii and her friends start a dance party on a yacht, twerking and riding jet skis in the lo-fi visual.
The star previewed "Booty Drop" ahead of its release as part of an electrifying medley on the 2023 BET Awards Performance, mixing it with "What It Is" and "Some Cut." The new track takes influence from the Jersey Club scene and samples the queen of the genre with UNIIQU3's "Bubble Gum."
"Booty Drop" continued Doechii's meteoric rise, which has seen her become both a fan favorite and a critically acclaimed star. Her 2022 EP she / her / black b___h cemented the artist as a distinct voice whose versatile talents range from quick-fire bars to seductive singing, while "What It Is (Block Boy)" took things to the next level with fans responding in kind. The single has now racked up over 600 million global streams.