A Star Is Secured As Martha Reeves Meets Funding For Hollywood Walk Of Fame
The Motown heroine will now receive the accolade in a ceremony in Hollywood next March.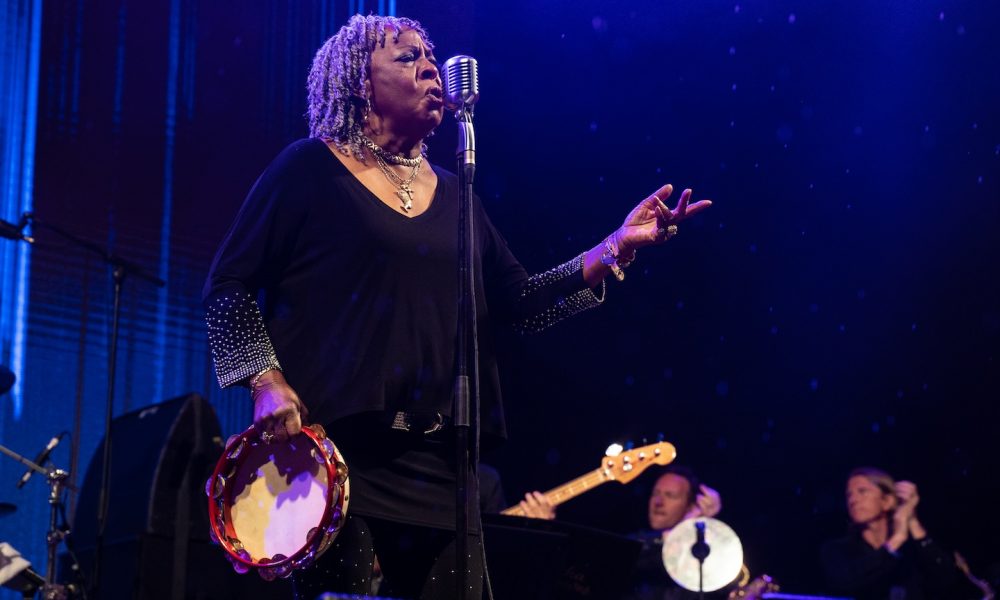 The public fundraising campaign launched to secure Martha Reeves' star on the Hollywood Walk of Fame has reached its target. The Motown heroine will now receive the accolade in a ceremony in Hollywood next March.
The campaign was launched in March to raise the $50,000 required (to cover such costs as installation and security) to fund the recognition, for which Reeves was selected in 2021. The "window" during which time such funding must be secured was due to expire shortly, and the drive received contributions from fans worldwide to hit its target, as celebrations of Martha and the Vandellas' 60th anniversary continue. The ceremony will take place in Hollywood on March 24 next year.
Reeves' manager Chris Roe shared the news with the Detroit Free Press on Wednesday (May 31). Said the star in a statement: "One of my favorite parables from the Bible is, 'We can do all things through Christ who strengthens.' Chris Roe Management and hundreds of supporters have proved that when we believe, it is possible to unite in faith, trust, and persevere. We've got the date, March 28, 2024. Hallelujah. I am touched by everyone's kindness, love and support."
Roe added: "I am overwhelmed by the response we received. This was a grassroots campaign that ended up succeeding with contributions between $25 and $100 from most donors. At the end of the day, this star was delivered to Martha by her fans and admirers." Roe plans a second round of funding to pay for a reception after the event, and another in Detroit as a special thank you to patrons in her home town.
Previous Motown notables to have received a star on the Hollywood Walk of Fame include Diana Ross, Smokey Robinson, Michael Jackson, Marvin Gaye, Stevie Wonder, the Temptations, the Four Tops, and Berry Gordy.
Listen to uDiscover Music's Martha & the Vandellas Best Of playlist.