Rare Mike Oldfield, Genesis, Camel Test Pressings For Sale In White Label Auction
This year, the UK's annual charity auction in aid of the BRIT Trust takes place on June 6.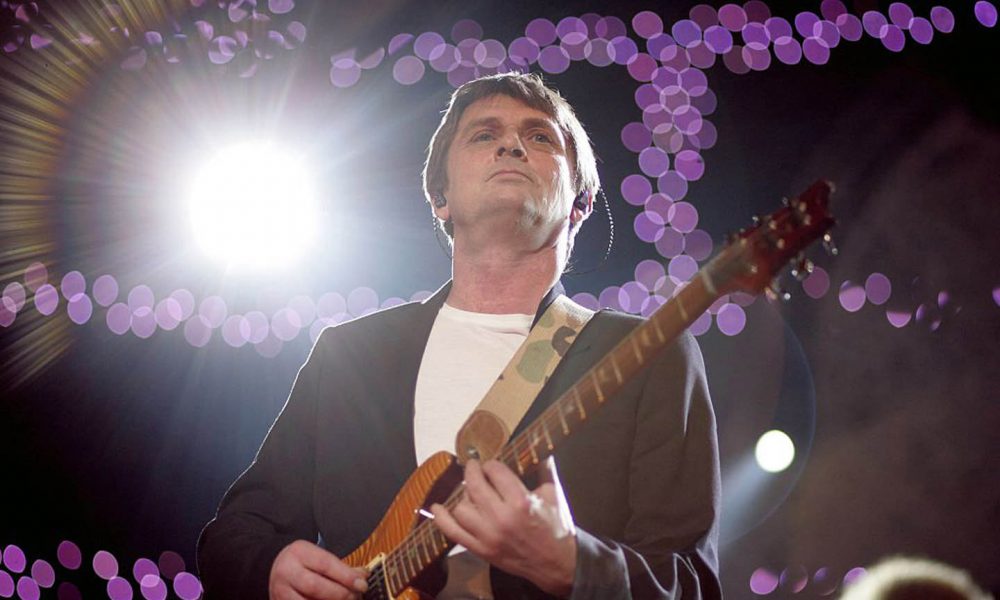 Rare white label test pressings of albums from artists including Mike Oldfield, Genesis, Camel, Tangerine Dream, Camel, Brian Eno, Rick Wakeman and The Moody Blues are all going under the hammer in this year's White Label Auction in Aid of The BRIT Trust – the world's only known auction of 'white label' test pressings – which takes place next month on Tuesday, June 6.
UK record labels, from majors such as Universal, Sony and Warner Music through to independent imprints including Cherry Red and Domino join forces each year to raise money for The BRIT Trust, which promotes education and wellbeing through music and the creative arts to support causes that include the BRIT School and Nordoff and Robbins.
Increased demand and sales on vinyl records has meant an increase of white label test pressings – so called because there is no sleeve artwork at this early stage – which record labels produce ahead of the full release of an album to ensure its audio quality. Such discs then rapidly become valued collector's items.
Although the White Label Auction traditionally caters for all music tastes, this year's prog-rock content is of particular interest. Titles up for grabs include: Seconds Out, Wind & Wuthering, Foxtrot, Nursery Cryme, Duke, We Can't Dance and Calling All Stations from Genesis, Rick Wakeman's Myths & Legends Of King Arthur, The Six Wives Of Henry VIII and No Earthly Connection, Mike Oldfield's The Killing Fields, The 1984 Suite and Discovery, Tangerine Dream's Rubycon and Phaedra and Camel's Music Inspired By The Snow Goose, Nude and debut album Camel, The Moody Blues' Every Good Boy Deserves Favour, Octave and Seventh Sojourn and two signed albums, The Eve Of Disruption and Forever Voiceless, by Brian Eno.
Omega Auctions are again hosting the 2023 White Label auction and you can view the full 2023 catalog on the auction house's official website.