Revered Japanese Composer Ryuichi Sakamoto Dies At Age 71
The electronic composer influenced generations of techno, hip-hop, and pop producers.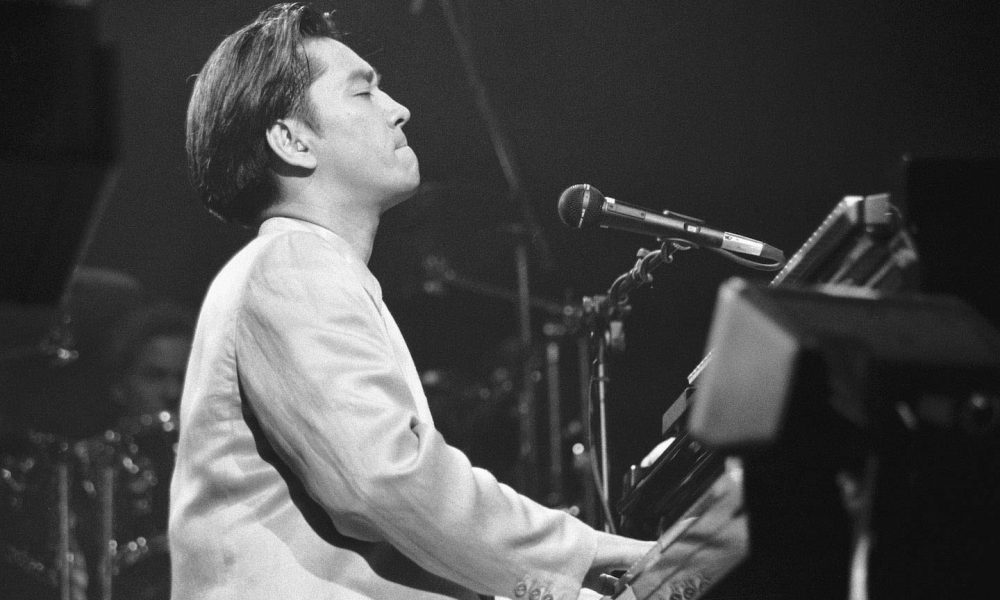 Ryuichi Sakamoto, the Japanese musician whose electronic compositions influenced generations of techno, hip-hop, and pop producers, died on March 28 in Japan at the age of 71.
His recording company Avex shared said in a statement that Sakamoto died of cancer and thanked his US and Japanese medical teams.
"While undergoing treatment for cancer discovered in June 2020, Sakamoto continued to create works in his home studio whenever his health would allow him to. He lived with music until the very end.
The statement also confirmed there was a private funeral among his close family that had already taken place.
Sakamoto had a long and varied career. His earliest work touched on more classical and avant-garde influences, but Sakamoto initially found success as a member of the techno pop group Yellow Magic Orchestra, which scored chart hits around the world and had their work covered by Michael Jackson and Eric Clapton. As a solo artist, his music predicted the sounds of modern electro, jungle, and ambient.
Along the way, Sakamoto collaborated with other artists like Scottish pop group Aztec Camera and post-punk provocateurs Public Image Ltd. and composed music for film, earning an Oscar for his work on 1987's The Last Emperor and a Golden Globe for 1990's The Sheltering Sky. In recent years, Sakamoto's career has come somewhat full circle as his work became more abstract and experimental, as heard on albums like async and collaborations with the German artist Alva Noto.
"He has a restless curiosity and might've been seen as something of a jack-of-all-trades, if it wasn't for the fact that he's a master of so many of them," Sakamoto's frequent collaborator and friend David Sylvian told the New York Times, in 2017.
Ryuichi Sakamoto was born on January 17, 1952 in Tokyo, Japan to an artistic family. His father was a book editor who worked with novelists like Yukio Mishima and Kenzaburō Ōe. "All the time these very young wannabe writers and novelists came to the house," he said in a 2018 interview with The Arts Desk. "And lots of books in the house, which we had to avoid so the piles didn't collapse on us. Very cultural." His mother, a lifelong music lover, often took him to see performances of modern classical work by John Cage and Iannis Xenakis. As he got older, his musical interests grew to incorporate British Invasion rock and roll and the work of French composer Claude Debussy.
Sakamoto started dabbling in electronic music after entering Tokyo National University of Fine Arts and Music in 1970, where he studied composition and ethnomusicology. There, he toyed with early synthesizers like the Buchla and Moog, and became aware of another major influence: Kraftwerk. "It was conceptual, kind of theoretical, very focused, simple and minimal and strong," Sakamoto told German magazine Groove in 2006.
Upon graduating, Sakamoto soon became an in-demand studio musician. Through that work he met Haruomi Hosono and Yukihiro Takahashi and, with them, formed Yellow Magic Orchestra in 1978. The intent, said Sakamoto in Groove, was "to make something very Japanese… YMO had a mixture of everything – American music influence, European music influence, classical influence, pop. It's like a bento box. And we thought that was very Japanese."
That assemblage is very much present in YMO's 1978 self-titled debut album. The trio's fun, frothy tunes were giddy with the possibilities of electronic instrumentation, showing off all of the amazing sounds that their arsenal of synths could produce. But it was also accessible, making it perfect dance club fodder.
In Japan, YMO was an instant smash. Nearly all of the seven albums the group recorded in its six years together charted in the top five, and their concerts around the country regularly sold out. "We were very big," Sakamoto said in a 2008 Guardian interview, "that's why I hated it. We were always followed by paparazzi." The group managed to achieve some commercial success outside of Japan as well. A bleeping, funky cover of American pianist Martin Denny's "Firecracker" became a surprise hit on the US R&B charts in 1980, which earned YMO an invitation to perform on Soul Train.
Beyond commercial accomplishments, YMO went on to become a major influence on Western hip-hop, R&B, and electronic music producers. Samples of the group's work have popped up on tracks by Afrika Bambaata, Jennifer Lopez, and Mariah Carey. "Behind The Mask," a track from the group's 1979 album Solid State Survivor, was covered by Eric Clapton on his 1986 album August and by Michael Jackson in the Thriller sessions. YMO has also been cited as a key influence on the New Romantic movement of the '80s, and contemporary producers like Ikonika and Four Tet.
Before YMO's initial split in 1984, Sakamoto already had three solo albums, including 1980's reggae-influenced B-2 Unit and 1981's Left-Handed Dream, which featured King Crimson guitarist Adrian Belew. On both, Sakamoto presaged his future ambient and experimental work, with compositions that were alternately soothing and spiky. But what set Sakamoto on an entirely new path was an invitation by director Nagisa Oshima to star in the 1983 WWII drama Merry Christmas, Mr. Lawrence alongside David Bowie.
Sakamoto's performance as Yonoi, a hard-nosed Japanese soldier struggling with same-sex attraction to a British POW (played by Bowie), earned acclaim, but he made even bigger waves with the film's stirring score. A vocal version of the gorgeous Satie-like theme song was a UK pop hit for him and singer-songwriter David Sylvian.
Ryuichi Sakamoto - Merry Christmas, Mr. Lawrence
The soundtrack also opened up more opportunities for Sakamoto to write music for film and TV. With David Byrne and Cong Su, he earned an Oscar for his work on Bernardo Bertolucci's 1987 epic The Last Emperor. He also worked with director Brian DePalma on 1998's Snake Eyes and 2002's Femme Fatale, and provided the music for a 2019 episode of Netflix's dystopic series Black Mirror.
Sakamoto's solo work in the wake of YMO's breakup would evolve rapidly and frequently change directions. Futurista, released in 1986, was a steely collection of electro-pop while his 1989 album Beauty explored flamenco, rock, and traditional Japanese music – with the help of famous guests like the Beach Boys' Brian Wilson and The Band's Robbie Robertson.
Sakamoto also made time for projects beyond his own creative purview, like a composition for the 1992 Barcelona Olympics opening ceremony, and appearances on the albums of various friends and admirers. Sylvian remained a long-time collaborator who called on Sakamoto to add arrangements and keyboards to 1987's Secrets of the Beehive and 1999's Dead Bees on a Cake, which both took synthpop into more abstract, impressionistic territory. Sakamoto also worked on Aztec Camera's 1993 release Dreamland, layering synth and piano filigrees atop bandleader Roddy Frame's jangling pop.
"He's got this reputation as a boffin, a professor of music who sits in front of a computer screen," Frame told The Independent in 1993. "But he's more intuitive than that, and he's always trying to corrupt what he knows. Halfway through the day in the studio, he will stop and play some hip hop or some house for 10 minutes, and then go back to what he was doing. He's always trying to trip himself up like that, and to discover new things."
Sakamoto worked constantly until 2014 when he was diagnosed with throat cancer. He spent the next year undergoing treatment and therapy and had to forego most of his planned creative projects. But after entering remission he set to work with a renewed vigor, and much of the resulting material was more open and experimental. The 2017 album async was a stunning assortment of lush ambient instrumentals that threaded field recordings among synth hums and plinking piano.
"I actually thought it could be my last one," he told the New York Times that same year. "I just wanted to put down just what I wanted to hear. I wanted to hear sounds of everyday objects – even musical instruments – as things." An acclaimed documentary following Sakamoto's return to music, Ryuichi Sakamoto: Coda, was also released in 2017. Sadly, in June 2022, Sakamoto announced that his cancer had returned.
What kept Sakamoto busy throughout his career, and what drew such a wide range of artists into his orbit as collaborator or acolyte, was an inexhaustible curiosity and ability to master multiple musical styles. He threw all of himself into every project, whether it was a live performance, writing music for stage and screen, or experimental collaborations like his 2007 project with Austrian artist Fennesz.
"I dislike the process of making music based on a blueprint or purpose or aim," Sakamoto told The Creative Independent in 2017. "If I was an architect, I would be a bad one, because I don't like having blueprints…I want to make something I don't know, and that I've never done or never known. Hopefully, for me, it's going to be a surprise, and a new experience."
Sakamoto is survived by his wife and manager Norika Sora, and four children. His daughter Miu Sakamoto, from a previous marriage to musician Akiko Yano, is a celebrated pop singer in Japan.