'Still Waters': How The Bee Gees Continued To Make Waves In The 90s
The group's 21st studio album was released just before they were inducted into the Rock And Roll Hall Of Fame.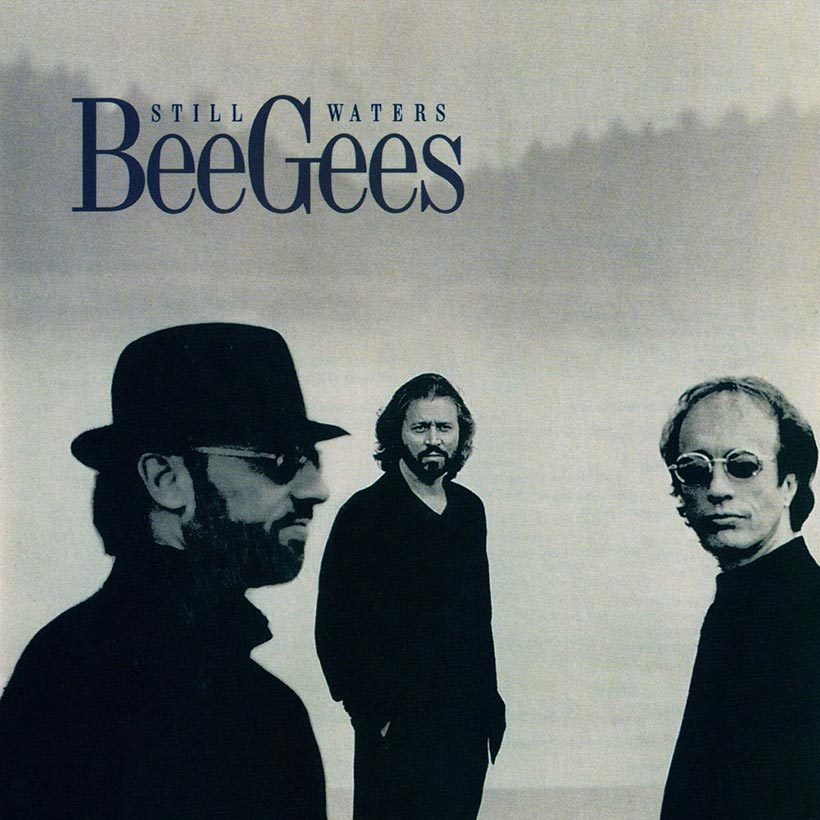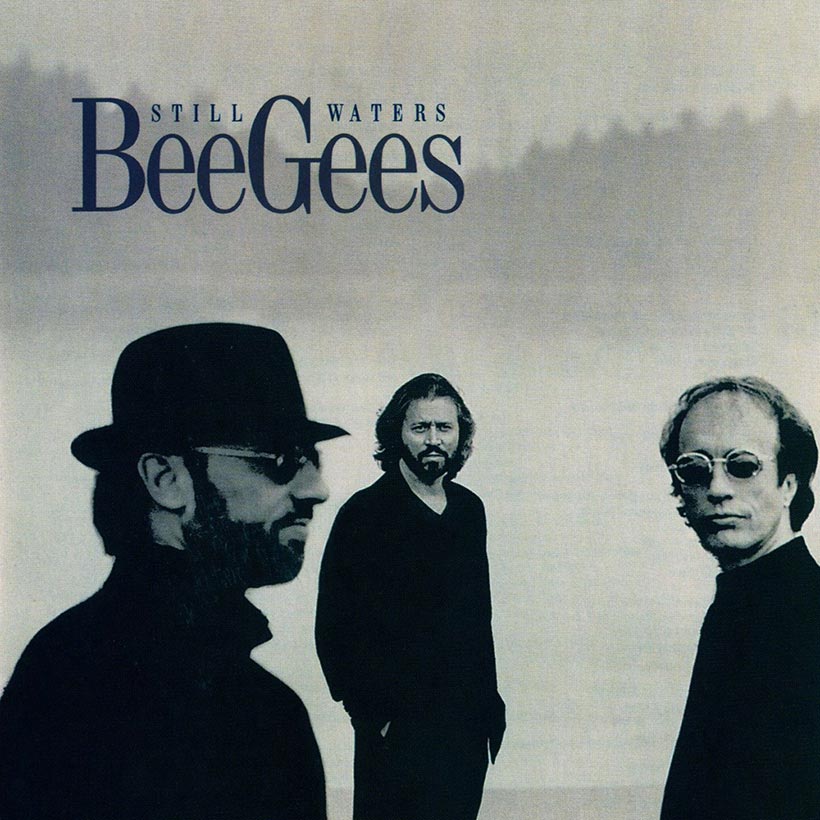 The very essence of the Bee Gees' popularity, over so many decades, has always been their ability not just to adapt to musical trends, but to set them. One thinks of the many distinct eras in which they enjoyed success, from their first pop breakthrough of the 60s to the disco fever of the 70s and far beyond. As they released their 21st studio album, Still Waters, they were very much a part of the class of 1997.
The latest accolade
Still Waters was issued in the UK on March 10 that year, and in America on May 6. Just nine days after its US rollout, Barry, Maurice and Robin Gibb received the latest accolade in their glittering careers, when they were inducted (by the unlikely pairing of Brian Wilson and their new co-producer Raphael Saadiq) into the Rock And Roll Hall Of Fame. Their fellow arrivals that year were Joni Mitchell, George Clinton's Parliament and Funkadelic, the Young Rascals, Buffalo Springfield, and Crosby, Stills & Nash.
By then, Still Waters had already yielded a substantial new addition to the Gibb brothers' vast catalog of hits. "Alone" was a pacy, melodic curtain-raiser with the unusual instrumental ingredient of bagpipes. Released as a single on February 17, it described someone who, for all his confidence, always ended up a solitary man.
"Alone" made an emphatic debut in the UK at No.5, where it stayed for two further weeks. It was also a Top 10 hit in many other countries, from Australia to Austria, and became the most recent of the Bee Gees' 30 Top 40 hits to date in the US. In New Zealand, it became the No.1 Adult Contemporary hit of the entire year.
'A gently seductive energy'
The group had announced that they were working on a new album as early as March 1995. Seven songs for it were written by July and five more by December, and most of the recording was done in 1996. But Still Waters' release was delayed several times, since the Bee Gees' top-drawer co-producers – Saadiq, David Foster, Hugh Padgham, and their old friend Arif Mardin – each chose A-list session players whose availability was inevitably hard to coordinate.
That remarkable team of contributors included David Paich, Steve and Mike Porcaro, Steve Lukather, Ralph MacDonald, Russ Titelman, Leland Sklar, Pino Palladino, Manu Katché, and many others. Barry Gibb took five lead vocals on the album, sharing five more with Robin, who headed up the closing "Smoke And Mirrors," Maurice sang lead on "Closer Than Close." The album provided two more UK hits, both of them Top 20 entries in "I Could Not Love You More" and "Still Waters (Run Deep)."
Bee Gees - Still Waters (Run Deep)
Entertainment Weekly observed that "Alone" and "Smoke And Mirrors" "recapture the melancholy majesty of the trio's best work." The Los Angeles Times review said that "I Surrender" was "an inviting slice of breathy, blue-eyed funk that reminds us whom George Michael learned some of his tricks from," and that 'Closer Than Close' "pulsates with a gently seductive energy."
'It just started turning around'
Still Waters went on to earn a raft of certifications, including double-platinum status in the US. It won a Platinum Europe Award from trade body the IFPI for European sales of one million. In the UK, the record spent two weeks at No.2, the trio's best ranking since Spirits Having Flown hit No.1 in 1979. It was held off the top only by Spice Girls' debut album, Spice.
The album was complemented by the documentary Keppel Road: The Life And Music Of The Bee Gees, originally produced for The South Bank Show in the UK and Bravo in the US. Made with the full co-operation and involvement of the Gibb brothers, the film provided a detailed insight into their story, including interviews captured in both the UK and US. One memorable scene featured them returning to the Manchester streets of their upbringing to busk as they did as youngsters.
Listen to the best of the Bee Gees on Apple Music and Spotify.
Always aware of their image, the group were now beginning to reap fresh credibility out of durability. "Everything really started to change in 1997," Maurice Gibb later told Mojo. "We had four Lifetime Achievement Awards in three months, from the World Music Awards to our induction in the Rock And Roll Hall Of Fame. I mean, that's quite weird. It just started turning around, and people started listening."
Buy or stream Still Waters.