The Most Influential Albums Of 1981: A Turning Point Year In Music
A turning point year in music history, 1981 had a host of classic albums. Here are just a few.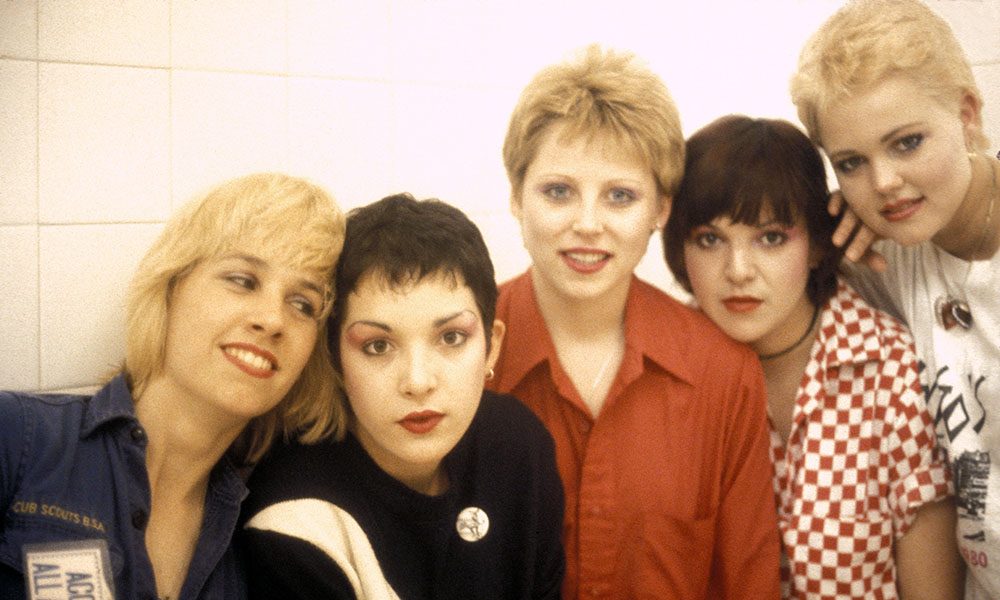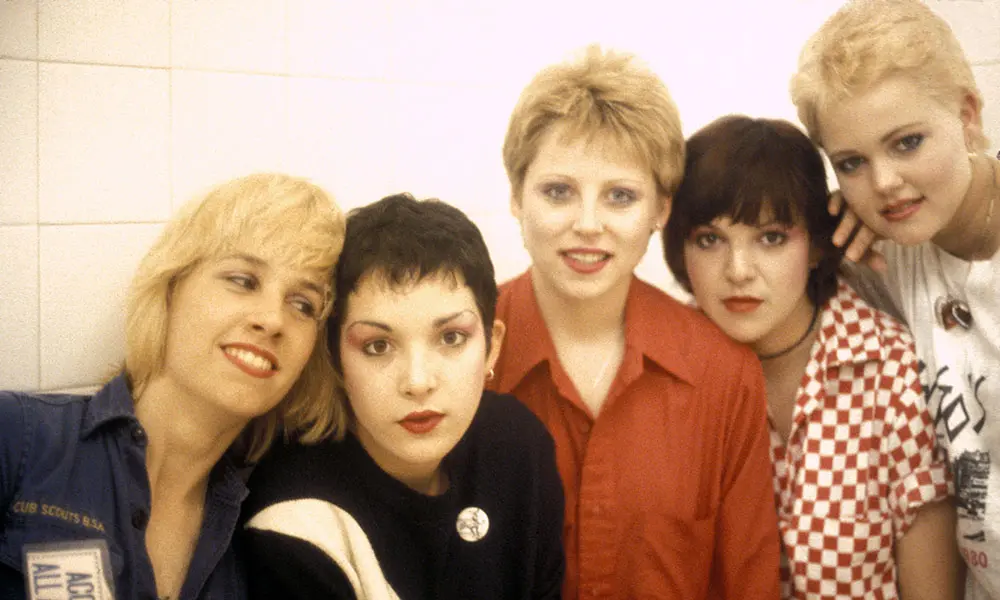 The year 1981 felt like a turning point of sorts. The energy of punk was well and truly transformed into something else entirely. The stirrings of synth pop were apparent, and classics were already being written. The 808 was just being introduced in Japan via Yellow Magic Orchestra. And Rick James and Prince were simply busy being Rick James and Prince. As years in music go, 1981 had a number of classic albums.
Listen to our 80s pop playlist on Spotify.
ABBA – The Visitors
ABBA, the Swedish pop quartet best known for their upbeat and lively 70s hits, set a starker tone for the moody, synthesizer-driven bands that would flourish in the 80s.
Abba - One Of Us (Official Music Video)
AC/DC – For Those About to Rock (We Salute You)
Continuing on from the momentum of Back in Black, For Those About to Rock (We Salute You) refined the Australian hard rock's band formula and gave them their first No. 1 album in America.
Adam and the Ants – Prince Charming
Music videos for the title track and "Stand and Deliver," both UK number one hits, made the flamboyantly costumed Adam Ant an early MTV pinup star, and this one of the best albums from 1981.
Black Sabbath – Mob Rules
The Black Sabbath lineup helmed by Ronnie James Dio on vocals (rather than Ozzy Osbourne) broke boundaries in experimenting with bass, was certified gold in America, and achieved even greater chart success in the UK.
Black Uhuru – Red
Produced by Sly & Robbie, who also played on Grace Jones' pivotal 1981 album Nightclubbing, the dynamic and ever-changing Jamaican group's sixth album showcases the tight songwriting of singer Michael Rose and founder Derrick "Duckie" Simpson and lays down a rock and dub-influenced reggae template that so many others have followed.
Bobby Womack – The Poet
One of the best albums from 1981, this sensual record signaled a peak in Bobby Womack's solo career, The Poet features the much-sampled and interpolated single "If You Think You're Lonely Now" and spawned a sequel album three years later.
Bobby Womack - If You Think You're Lonely Now (Lyric Video)
Brian Eno and David Byrne – My Life in the Bush of Ghosts
Ambient music's founding father Brian Eno and David Byrne, the frontman of Talking Heads came together to release a groundbreaking collection of sample-based psychedelic music that incorporates snippets from Lebanese singers, televangelists, talk show hosts, and chanting Muslims into the mix.
The Cure – Faith
Though it was a top 20 hit in The Cure's native UK, the Robert Smith-fronted band's third album, Faith has become more widely regarded as influential on goth music and beyond in the decades since its release.
Daryl Hall & John Oates – Private Eyes
Platinum-certified MTV favorite Private Eyes is the tenth album from Hall & Oates and showcases two of their highly sampled No. 1 hits: "Private Eyes" and the R&B crossover smash "I Can't Go For That (No Can Do)."
Def Leppard – High 'n' Dry
Produced by Mutt Lange, Def Leppard's second album generated a top 40 rock single in "Let It Go" and was the pre-cursor to their massive breakthrough, Pyromania.
DEF LEPPARD - "Let It Go" (Official Music Video)
Echo & the Bunnymen – Heaven Up Here
The charmingly melancholic post-punk experiments from the Liverpool group's sophomore release go deeper than later, more pop-conscious work and have been highly copied in subsequent decades, making it easily one of the best albums of 1981.
Elvis Costello and the Attractions – Trust
When Trust was reissued in 2003, Elvis Costello's liner notes described the dizzyingly thrilling songs about losing love and the state of the world as being "completed close to a self-induced nervous collapse."
Foreigner – 4
A supernova for Foreigner, the band's fourth album parked for 81 weeks in the Billboard 200, including ten weeks at number one, and includes the top 10 hits "Juke Box Hero," "Urgent," and the power ballad "Waiting for a Girl Like You."
Gang of Four – Solid Gold
While the post-punk period of the early 80s brought a wide range of sonic experimenting and genre-bending, the funk-derived beats incorporated in Gang of Four's second album have been widely cited by popular artists including INXS, R.E.M., and Red Hot Chili Peppers as a heavy influence.
The Go-Go's – Beauty and the Beat
The all-woman rock quintet from Los Angeles led by vocalist Belinda Carlisle created some of their greatest hits on their debut album: "We Got The Beat," which reached number two on the Billboard Hot 100 chart, and top 20 placer "Our Lips Are Sealed."
Grace Jones – Nightclubbing
The Jamaican-born singer and forever-style icon's fifth album features the dub-wise rhythms of Sly & Robbie on the dancefloor mainstay "Pull Up to the Bumper" and covers of several songs that are now largely thought of as hers, like the David Bowie and Iggy Pop-penned title track.
The Gun Club – Fire of Love
The sparse blues-punk sensibility of the Los Angeles group's debut album has been a mighty influence on bands like The White Stripes, which has played live covers of the title track and other songs from Fire of Love.
Heaven 17 – Penthouse And Pavement
After leaving synth-pop group The Human League, Martyn Ware and Ian Marsh formed the British Electric Foundation production team and recruited singer Glenn Gregory to release this debut album, which includes the Cold War-referencing "(We Don't Need This) Fascist Groove Thing" and "Let's All Make a Bomb" as well as the class-conscious breakthrough title track.
The Human League – Dare
The third album for the synth-pop outfit shot Phil Oakey and newly recruited singers Joanne Catherall and Susan Ann Sulley into pop stardom off the strength of the anthemic "Don't You Want Me," a No. 1 hit in eight countries.
Iron Maiden – Killers
The transitional second album from the London heavy metal legends brought in guitarist Adrian Smith, opened the band up to touring in America, and was the last to feature singer Paul Di'Anno.
The J. Geils Band – Freeze-Frame
The flirtatious 10th album was the charm for the Massachusetts rockers, thanks to the heavy MTV rotation of the No. 1 hit "Centerfold" and "Freeze Frame," which peaked at No. 4.
Japan – Tin Drum
David Sylvian's artsy and experimental act drew a curtain on the Japan project with this introspective and Pan-Asian-influenced 1981 album, which features the UK top 10 hit "Ghosts" and stands as an early synth-pop classic.
Joan Armatrading – Walk Under Ladders
English singer-songwriter Joan Armatrading is known for her guitar skill, but her confident and fun Steve Lillywhite-produced Walk Under Ladders also flirts with synthesizers thanks to contributions from Thomas Dolby. It's since been referenced as a favorite album by artists like Melissa Etheridge and Fiona Apple.
Kraftwerk – Computer World
A key album in the catalog of the seminal German electronic musicians posing as futuristic robots, the boldest sounds of Computer World have been continually sampled and interpolated by hip-hop and electro artists worldwide.
Manuel Göttsching – E2-E4
After recording with Krautrock groups Ash Ra Tempel and Ashra, Göttsching's 1981 solo album was released with a chess-themed cover and one nearly hour-long song that sparked the brains of countless house, techno, and ambient artists.
Maze Featuring Frankie Beverly – Live In New Orleans
The first of two live albums from the California soul group offers enduring fan favorites like "Joy and Pain" and "Before I Let Go," the latter of which was later covered by Beyoncé.
Modern English – Mesh & Lace
This debut album was released the year before the British band broke through, and it eschews mainstream structures for a darker and more introspective sound that would influence their 4AD labelmates.
Motörhead – No Sleep 'Til Hammersmith
Motörhead's extensive live discography begins with this album, which incorporates material from four studio albums. Lemmy and the band's energy on this release remains a bar-setter for concert albums.
The Neville Brothers – Fiyo On The Bayou
Among other highlights on the New Orleans funk band's eclectic 1981 album, there's an indelible cover of Jimmy Cliff's "Sitting in Limbo," aided by vocal arranger Cissy Houston.
Orchestral Manoeuvres in the Dark – Architecture & Morality
OMD's third album eschews the pop punch of their later Pretty in Pink-supported hit "If You Leave" for darker, synth-heavy musings that sample choral and other religious music recordings.
Penguin Cafe Orchestra – Penguin Cafe Orchestra
A landmark 1981 album from English guitarist Simon Jeffes' then growing folk collective, Penguin Cafe Orchestra incorporates sounds from chamber music, rock, jazz and the emerging ambient music world. It has left an audible mark on a wide range of producers that have emerged in its wake.
Phil Collins – Face Value
A chart-topper in three countries and a top 10 smash in America, Face Value will forever be known as the album that contains Phil Collins' relentless hit "In the Air Tonight," yet it also includes the self-deprecating top 20 performer "I Missed Again" as well as compelling covers of songs by the Beatles and his own former band Genesis.
The Police – Ghost in the Machine
Packed with some of the English rockers' biggest hits ("Every Little Thing She Does Is Magic," "Spirits in the Material World," and "Invisible Sun"), this rhythmically dynamic album spent an incredible 109 weeks on the Billboard 200 chart.
The Police - Every Little Thing She Does Is Magic (Official Music Video)
Prince – Controversy
Prince's Platinum-certified fourth album ditches fantasy and speaks directly to then-President Ronald Reagan in "Ronnie, Talk to Russia," while building on his blooming sex symbol status with songs like "Jack U Off" and "Do Me, Baby."
The Psychedelic Furs – Talk Talk Talk
Five years before the teen movie Pretty in Pink delighted audiences across the country and made Psychedelic Furs a bigger name in North America, the original version of the soundtrack's marquee song was introduced on the UK rock act's third album, one of the best from 1981.
Public Image Ltd – Flowers Of Romance
The self-referential third album from John Lydon's post-Sex Pistols project is chock-full of abrasive interplay between his instantly recognizable voice and Keith Levene's guitar. It was also cited as an influence by Kurt Cobain.
Quincy Jones – The Dude
The Grammy Award-winning ensemble album introduced future R&B star James Ingram, featured vocals from Patti Austin, and generated the anthemic cover of Chaz Jankel's "Ai No Corrida."
Ramones – Pleasant Dreams
Produced by 10cc's Graham Gouldman, the sixth Ramones album features a more polished sound but retains the raw lyrical content, as on the standout track "The KKK took My Baby Away."
The Replacements – Sorry Ma, Forgot to Take Out the Trash
The 1981 debut album from The Replacements signaled the arrival of one of the greatest bands to emerge from Minnesota.
Rick James – Street Songs
A funk jewel from the Motown catalog, Rick James' fourth album includes his R&B smash "Give It To Me Baby" and collaborations with Teena Marie ("Fire and Desire"), Stevie Wonder ("Mr. Policeman"), and the Temptations (the heavily sampled top 20 hit "Super Freak").
Rolling Stones – Tattoo You
A No. 1 album in America, Tattoo You features material amassed over several years and the new single "Start Me Up," an MTV favorite that reached No. 2 on the Billboard Hot 100.
Rush – Moving Pictures
One of the best albums of 1981, Canada's prog rock heroes became sample fodder for a host of hip-hop releases in the years since releasing its most successful album Moving Pictures, which has impressively gone Platinum six times over and was a number three hit in the United States thanks to now-classic songs like "Tom Sawyer."
Saxon – Denim & Leather
This fourth album from the heavy metal act that audibly and visually influenced Metallica and Mötley Crüe (and later informed the creation of This Is Spinal Tap) was a top 10 hit in their native UK and features the singles "Princess of the Night" and "And the Bands Played On."
Siouxsie & The Banshees – Juju
A top 10 performer in the iconic post-punk band's own United Kingdom, Juju is celebrated for turning back to guitars and dark moodiness just as the happier and poppier New Wave synth bands started taking over the charts.
Soft Cell – Non-Stop Erotic Cabaret
English singer Marc Almond and synthesizer wizard David Ball thrilled with a debut album that made the top 10 in three countries and veers from controversial ("Sex Dwarf") to a classic cover ("Tainted Love"); the latter spent an astonishing 43 weeks in the Billboard Hot 100 chart and peaked in the top 10.
Squeeze – East Side Story
One of the best albums of 1981, the London rock group hit the UK top 20 and said hello to North America and the rest of the world with "Tempted."
Stevie Nicks – Bella Donna
Though Stevie Nicks dabbled in duets with Tom Petty ("Stop Draggin' My Heart Around") and Don Henley ("Leather and Lace") on Bella Donna, her quadruple-Platinum selling debut solo album, the record solidified Nicks' status as a successful artist and style legend all on her own.
Styx – Paradise Theatre
An extravagant concept album about the life of the titular imaginary venue remains the Chicago prog rock band's most-successful album, with triple-Platinum sales and two top 10 singles in "Too Much Time on My Hands" and "Best of Times."
Teena Marie – It Must Be Magic
The singer, songwriter, and multi-instrumentalist self-produced her fourth album, featuring "Square Biz," a R&B hit single that has been regularly sampled and interpolated for decades.
Tom Petty & The Heartbreakers – Hard Promises
Buoyed by the top 20 single "The Waiting," the Platinum-certified fourth Heartbreakers album finds Tom Petty creating a blueprint for the more sophisticated songwriting that would follow.
Tom Tom Club – Tom Tom Club
The funky/punky disco party group formed by Talking Heads members Chris Frantz and Tina Weymouth became an early darling of MTV for the animated video for their much-sampled dance hit "Genius of Love." That track has gone on to form the basis of several rap songs, as well as Mariah Carey's 1995 hit "Fantasy."
U2 – October
As if following up the group's debut wasn't pressure enough, Bono lost the papers that contained the lyrics to their second album a few months before entering the studio. No matter: October remains one of the group's best-loved efforts.
Van Halen – Fair Warning
Fair Warning is a tight, hard-rocking collection of songs with David Lee Roth at the helm. It hit No. 5 on the Billboard 200 but eluded the pop singles chart, instead generating rock hits in "Unchained," "Mean Street," and "So Is This Love?"
X – Wild Gift
The second album from X encapsulates the early 80s Los Angeles punk sound through singer Exene Cervenka and her then-husband John Doe's honest songs about their love and their world.
Yellow Magic Orchestra – BGM
One of the best albums from 1981, the pioneering Japanese trio of Haruomi Hosono, Yukihiro Takahashi, and Ryuichi Sakamoto laid the blueprint for countless electronic music works via their use of the Roland TR-808 Rhythm Composer (808) on this record.
Yoko Ono – Season of Glass
Released mere months after husband John Lennon was murdered in front of their apartment building in New York City, the unflinchingly honest Season of Glass features Lennon's bloodied glasses on the cover and is a vessel for Ono's deep grief.
ZZ Top – El Loco
The album prior to ZZ Top's mainstream-grabbing and Diamond-selling titan Eliminator noodles with synthesizers and lascivious, double-entendre stuffed lyrics on songs like "Tube Snake Boogie" and "Pearl Necklace."
Think we missed one of the best albums from 1981? Let us know in the comments below and check out our 80s pop playlist on Spotify.