'Drinking Wine Spo-Dee-O-Dee': Jerry Lee Lewis Rocks On In London
The track came from an album featuring Peter Frampton, Rory Gallagher, members of Spooky Tooth and many more.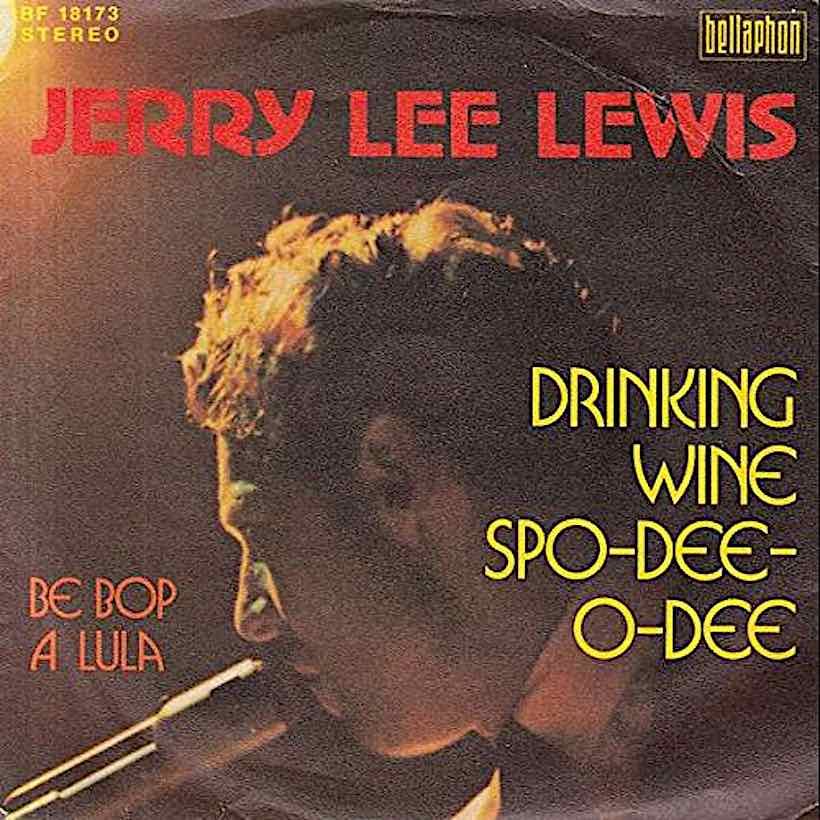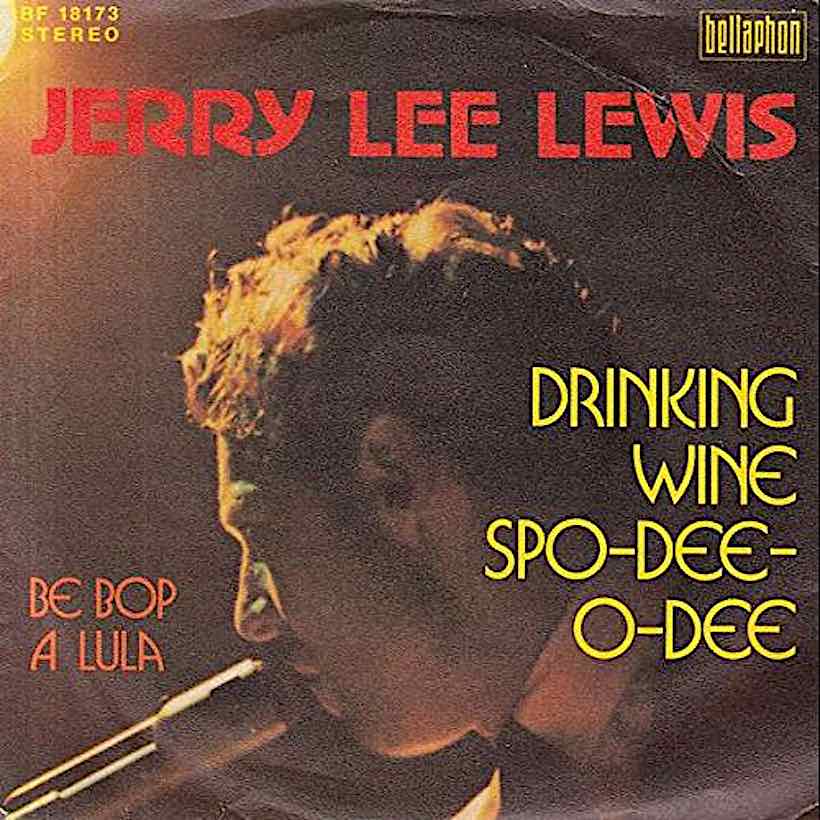 When Jerry Lee Lewis began a new phase of success in the country music field in 1968, many people took it to be a radical departure for one of the true pioneers of rock 'n' roll. But the truth is that his seminal 1957 signatures 'Whole Lot Of Shakin' Going On' and 'Great Balls Of Fire' were major hits with country fans, not just the pop crowd.
Indeed, both of those songs went No. 1 country in the US, whereas they peaked at No. 3 and No. 2 respectively on the pre-Hot 100 Billboard charts. Then, of course, there was The Killer's follow-up version of Hank Williams' 'You Win Again,' which was a country but not a pop hit in the States. Further top ten success ensued, with Jerry Lee's country influences never far from the surface of his rocking braggadocio, via 'Breathless' and 'High School Confidential.'
Another Place Another Time
By the time of his staging post 1968 country chart success with 'Another Place Another Time,' Lewis had nine entries on that countdown to his name already. But there's no doubt that a new generation of fans was now admiring the Nashville flavour in his sound, 11 years since his first emergence. From that track onwards, he notched nine top tenners in a row, and the 1970s brought no fewer than 12 more, all of them during his time on Mercury Records.
A stellar session in England
The early 1970s witnessed a tangible revival of interest in first-wave rock 'n' roll, a wave that was of particular benefit to both Lewis and Chuck Berry. So it was that in 1973, Jerry Lee travelled to England to record a new double album for Mercury called The Session… Recorded in London with Great Artists. As suggested, it contained an incredible line-up of guests, most of them British and many of them on the verge of great things in their own careers.
Peter Frampton, Albert Lee, Rory Gallagher and Ten Years After's Alvin Lee were all among the featured guitarists on an LP produced by Los Angeles-born Steve Rowland and engineered by the late Martin Rushent, later to make his name as a new wave producer. Delaney Bramlett, of Delaney & Bonnie, contributed bottleneck guitar while Faces (and former Small Faces) drummer Kenney Jones was among the drummers.
Jerry Lee's connections with Spooky Tooth, Peter Frampton and…Chas and Dave
Other guitarists on the sessions included Chas Hodges, later of Chas and Dave, and Mick Jones, late of Spooky Tooth and a co-founder of rock chartbusters Foreigner later in the decade. Hodges also played bass, as did already long-standing sidemen of renown like John Gustafson and Klaus Voorman. Frampton's former bandmate from The Herd, Andy Bown, who went on to Status Quo, played keyboards, as did Procol Harum's Matthew Fisher, Spooky Tooth's subsequent solo star Gary Wright and the much-travelled Tony Ashton, notably of Ashton, Gardner & Dyke.
The album did well with Lewis' country audience, peaking at No. 4, even if its No. 37 pop peak was hardly in keeping with its powerful line-up. Nevertheless, its 19 tracks gave The Killer plenty of room to explore songs he had known along an already-epic career, such as Berry's 'Memphis' and 'Johnny B. Goode' and Ray Charles' 'What'd I Say.'
Drinking Wine, Spo-Dee-O-Dee
He also investigated later entries such as Creedence Clearwater Revival's 'Bad Moon Rising' and Gordon Lightfoot's 'Early Morning Rain,' and revisited his own 'High School Confidential' and 'Whole Lot Of Shakin' Going On.' On 7 April 1973, Jerry Lee entered the Hot 100 at No. 81 with his second take on "Stick" (sometimes "Sticks") McGhee's late 1940s chestnut 'Drinking Wine Spo-Dee-O-Dee.'
Lewis had included the number on his 1966 album Memphis Beat, in a version recorded in 1963, by which time it had already been covered by Wynonie Harris, Johnny Burnette and Pat Boone. The new rendition peaked at No. 41 pop — sadly, his last visit to the Hot 100 — but climbed to No. 20 in an 11-week run on the country listing. Jerry Lee's country credentials were as persuasive as his rock 'n' roll roots.
'Drinking Wine Spo-Dee-O-Dee' is on The Session… Recorded in London with Great Artists, which can be bought here.
Format:
UK English