'Stronger': The Story Behind Kanye West's Anthem
The story behind the song that announced Kanye West as a visionary with sights far beyond hip-hop.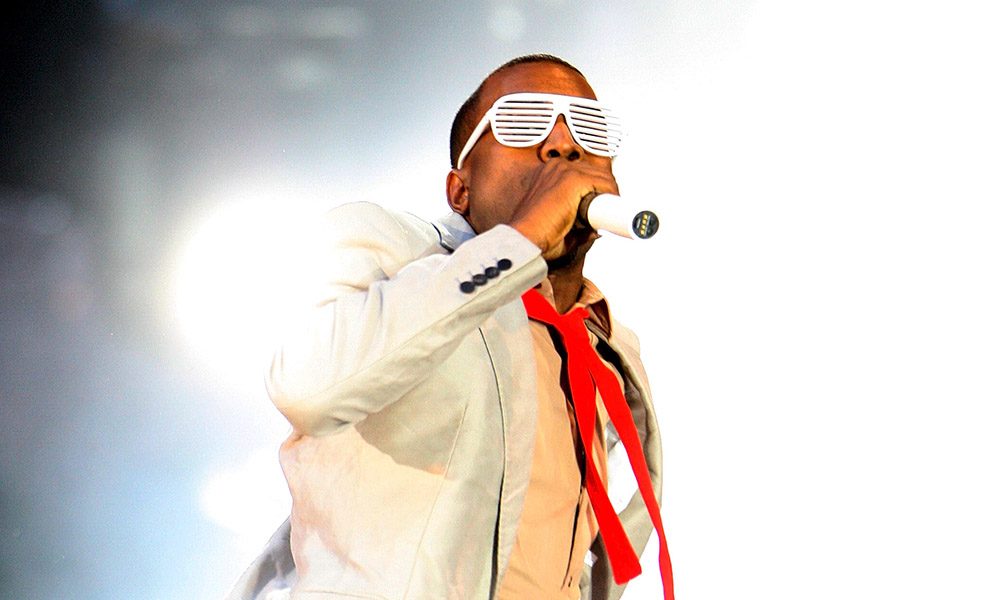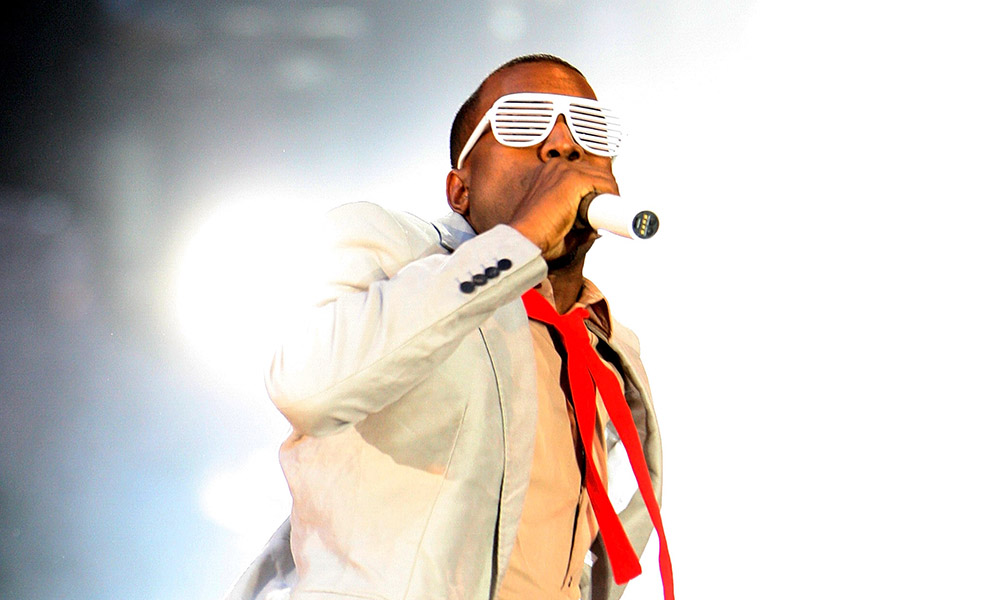 Kanye West is one of music's most decorated artists, with more than 20 Grammy Awards and over 20 million album sales under his designer belt. The Chicago native began his career in the late 90s as an in-house producer for Roc-A-Fella Records, and emerged as a solo artist with 2004's The College Dropout. He followed it up a year later with Late Registration, but it was 2007's Graduation, more specifically its second single "Stronger," that transformed Kanye West into a music visionary.
Like many songs on Graduation, "Stronger" was a sharp departure from the soul-sampling rap found on West's previous albums. Instead, the artist opted for massive, electronic-inspired synths, Autotuned vocals, and pop-leaning choruses meant to fill arenas.
"Stronger" is a motivating anthem, interpolating German philosopher Friedrich Nietzsche's famous dictum: "What does not kill me makes me stronger." It took a small army to perfect the track: West gathered eight audio engineers, 11 mixing engineers, and producer Timbaland to reportedly mix over 75 versions in studios across New York, Los Angeles, and Tokyo.
Listen to Kanye West's "Stronger" on Apple Music and Spotify.
What makes "Stronger" a standout record – aside from the video inspired by 1988's anime film Akira – is the heart-racing production built around Daft Punk's 2001 Grammy-winning "Harder, Better, Faster, Stronger" single.
"We had used a sample from Edwin Birdsong's [1979] 'Cola Bottle Baby,' and [West] then sampled the a cappella we used," the French dance duo's Thomas Bangalter told Variety in 2007. "It's quite symptomatic of this circle of sampling and being sampled and passing it along to the next producer … We've always been very open-minded and excited about unexpected connections."
The single introduced Daft Punk to a new cadre of fans, later leading to a surprise appearance (their first televised performance at the time) with West to perform "Stronger" at the 2008 Grammy Awards.
Speaking of Grammys, West took home a gramophone for Best Rap Solo Performance that night. "Stronger" was also a chart favorite: it was West's first No. 1 on the UK charts, as well as his third No. 1 on the Billboard Hot 100 following 2004's "Slow Jamz" alongside Twista and Jamie Foxx and 2005's "Gold Digger" with Foxx. "Stronger" also entered pop culture, soundtracking television series and films like Entourage, The Hangover Part II, and Girls.
As might be expected from the sampled vocals, it's become a beloved anthem for sports teams around the world. It's served as an introductory song for the Toronto Raptors and New York Giants and dominated gym playlists. Lastly, Kanye West's "Stronger" joined the new wave of club-rap that came to prominence in the late 00s alongside Timbaland's "The Way I Are" in 2007, Lil Wayne's "Lollipop," and Kid Cudi's "Day 'n' Nite" in 2008, as well as the Black Eyed Peas' EDM-driven The E.N.D. album.
Since its release, West has continued his reign as one of music's most controversial and gifted figures. Following Graduation, he's dropped ten chart-ruling solo and collaborative albums, became a father to four children, ran an independent presidential campaign, and expanded his brand to take over the fashion and sneaker industries with his Yeezy collections.
Kanye West's "Stronger" appeared on 2008's The Best Of Now That's What I Call Music! 10th Anniversary, alongside other jams like Lil Wayne's "Lollipop" and Rihanna's "Umbrella." Looking for more stories behind music's biggest hits? Check out the Now! That's What I Call Music page.