Weighty In The Eighties: When Prog Rock Went Pop
Just when prog rock's prospects looked bleakest, some savvy souls started to find a way forward in the 80s pop scene.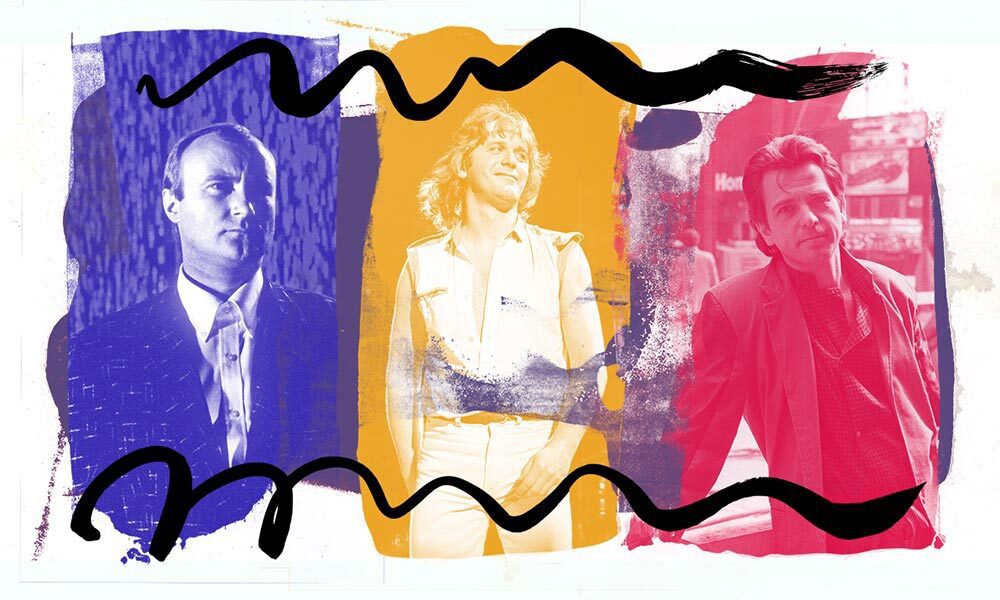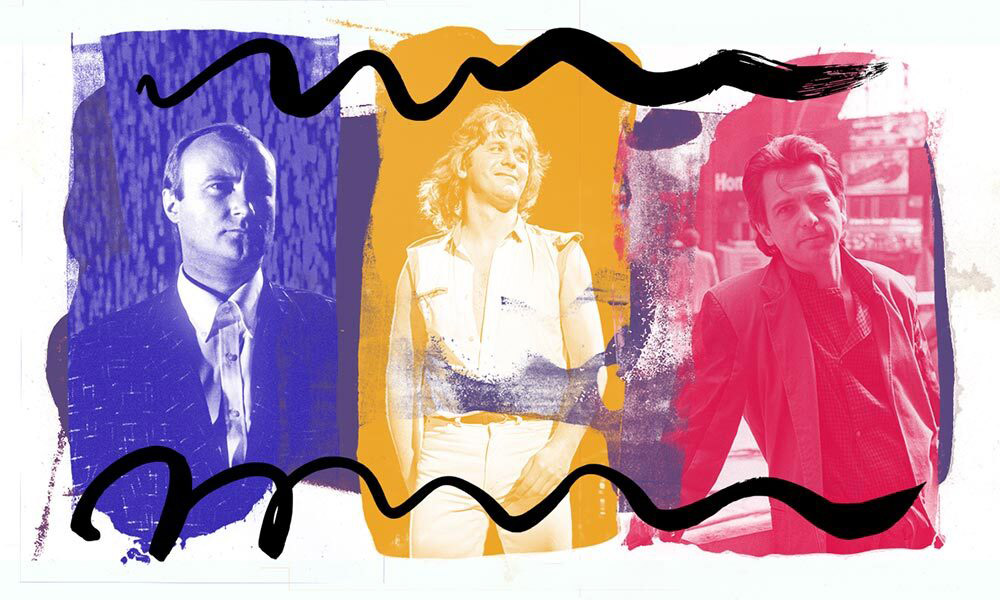 The late 70s were a tough time to be a prog rocker. The tricky time signatures, epic conceptual suites, and knuckle-busting riffs that defined prog rock in its early-to-mid 70s heyday fell from favor by the decade's end when New Wave became the coin of the realm and made short, simple, and snappy the musical watchwords of the day.
Punk's opposition to prog was mostly manufactured. Joey Ramone's record collection included Yes, Genesis, and ELP. Johnny Rotten was unabashedly influenced by Peter Hammill. And even The Stranglers were stealth proggers. But from the time Rotten's "I hate Pink Floyd" T-shirt became notorious, the writing was on the wall. And when New Wave brought a melodic pop touch to punk's scrappy spirit and broke through to the mainstream, it was official — spiky hair and hooky, three-minute songs were all the rage and the pillars of the prog scene were deemed terminally unhip.
By the decade's end, prog titans like Gentle Giant and Emerson, Lake & Palmer split, with Yes soon to follow. The survivors saw their share of the pie dwindle as both the masses and the music biz became more interested in Culture Club and the Human League than Camel and Caravan. But just when prog's prospects looked bleakest, some savvy souls started to find a way forward.
A new dawn
Genesis started the ball rolling in March 1980 when they sanded down their idiosyncratic edges long enough to pull a pop-friendly single off the prog-heavy LP Duke. With its pulsing beat and irresistible refrain, "Misunderstanding" brought the band its biggest US hit up to that point and proved there was a place on the pop charts for thirtysomething art-rockers.
It would be another few years before Genesis's former frontman, Peter Gabriel, completed his path to pop stardom, but he made his first foray into the mainstream with 1980's "Games Without Frontiers," the catchiest song about geopolitical malfeasance you'll ever hear. It's just as creepy as the songs accompanying it on Gabriel's self-titled third album, but the danceable beats and Eurodisco-inspired synths helped make it a hit, paving the way for Gabriel's increasing commercial prospects.
Around the same time, after years of side-long science fiction-themed suites, Rush had started slanting toward accessibility with "Spirit of Radio." The steady-rolling arena-rock anthem made Permanent Waves the Canucks' first real hit album in the US. Something was in the air, and by the following year, prog was making its peace with the New Wave era in a major way.
Rush didn't waste any time mounting the next attack. Moving Pictures arrived in February of '81, onboarding New Wave influences. The synth riffs of "Tom Sawyer" – the ultimate ode to alienated teens – exist at the center of a Venn diagram with Rick Wakeman's Minimoog licks at one end and Gary Numan's futuristic robo-pop hooks at the other, while "Limelight" wins the Grand Irony award by fusing irresistible AOR guitar lines to a song about the downside of fame, insuring Rush's radio ubiquity forevermore. Between them, the two singles not only cemented Rush's rock-star status, they attracted a whole new audience that might have fled in terror from older Rush songs with titles like "By-Tor and the Snow Dog."
A more unexpected evolution occurred that May, when The Moody Blues zoomed back into view with Long Distance Voyager. The Moodies hadn't scored a major hit since the early 70s and even hung it up for a few years mid-decade. But when a revamped line-up including ex-Yes keyboardist Patrick Moraz made its debut, they brought along a couple of hit-bound tunes that put the veteran cosmic rockers back into the spotlight.
"The Voice" trades the faux-orchestral Mellotron sound of the band's old hits for a mix of real strings and crisp synths more in tune with the times. The album's biggest hit, "Gemini Dream," is where Moraz really cooks, crafting a hip-shaking electro-dance vibe that somehow connects seamlessly to the Moodies' signature sound. This surprising second wind propelled the band for years to come.
Not to be outdone, Genesis jumped back into the fray with the most radical reinvention yet. In September of '81, they unleashed Abacab. Seemingly informed by the straight-up pop-rock that made their singer/drummer Phil Collins a solo star when he released his debut Face Value earlier in the year, Genesis drastically pared down to a concise, sometimes minimalist style full of New Wave signifiers and poppy appeal.
The album was even more warmly embraced than Duke and boasted an unprecedented three US Top 40 hits. With its arch, buzzing riffs, the title track bears more in common with Devo than with any of Genesis' old prog peers. "No Reply at All" mines the same kind of peppy pop-soul as Collins's solo album, and employs the same snappy Earth, Wind & Fire horn section.
Genesis - No Reply (Official Music Video)
Supergroups and synth-pop
Prog supergroups might seem strictly a 70s phenomenon, but the ascendance of Asia was proof that yesterday's art-rock heroes could be born anew in the 80s. Asia was seemingly built in some obsessive progressive rock lover's underground laboratory. The group consisted of guitarist Steve Howe and keyboardist Geoff Downes from the recently retired Yes; drummer Carl Palmer of ELP; and singer/bassist John Wetton of King Crimson and U.K.
But instead of 10-minute tunes with byzantine structures, their self-titled 1982 debut housed finely honed AOR gems with just enough instrumental flash to remind listeners of the players' provenance. "And now you find yourself in '82/The disco hot spots hold no charm for you," sang John Wetton amid invincible, arena-ready riffs on one of the album's three huge hits, "Heat of the Moment," placing things unmistakably in the present.
September of that year was a major month for prog rockers embracing New Wave's synth-pop side. Peter Gabriel's Security was where he really started going to town with the polyrhythmic "world music" influences, but just as importantly, he pushed electronics more to the fore than ever. The result was danceable, synth-slathered tunes like "Shock the Monkey," which marked Gabriel's first US Top 40 appearance.
That same month, Rush delivered Signals, where Geddy Lee's synths challenged Alex Lifeson's guitar for the spotlight on tunes that fully assimilated the New Wave influences hinted at on Moving Pictures. Especially overt is Rush's professed admiration of The Police's reggae-rock hybrid, most audible on the percolating futurism of "New World Man," the band's only US. Top 40 single ever.
Top of the pops
When the Paul McCartney-esque piano-pop of Genesis's hummable "That's All" earned the band their first US Top 10 hit of their then-14-year career, it didn't take a crystal ball to see how the game had changed for prog's power hitters in the 80s. Genesis's self-titled 1983 album represented their next step on the path to the pop mountaintop they'd definitively reach with 1986's Invisible Touch. But while many prog purists would abandon ship by that point, the Gabriel-worthy weirdness of "Mama" and "Home by the Sea" (both hits in their own right) still felt connected to the band's legacy.
YES - Owner of a Lonely Heart (Official Music Video)
The early-80s prog-goes-pop story buried the lede, though. Its most dramatic development didn't appear until late in the game. Nobody is more synonymous with classic prog than Yes, whose Fragile and Close to the Edge are universally hailed as the genre's high-water marks. For much of the early 80s, the band didn't even exist, with two members gone to form Asia. Bassist Chris Squire and drummer Alan White were putting together a new band with hotshot guitarist Trevor Rabin and founding Yes keyboardist Tony Kaye, but when they brought Yes singer Jon Anderson aboard, they realized they'd just become the next iteration of Yes.
With 80s pop uber-producer Trevor Horn adding state-of-the-art sounds and style to the line-up's 1983 debut, 90125, Yes experienced a glorious rebirth. A thrilling juxtaposition of classic Yes elements against breakbeats, sampler stabs, stadium-sized riffs, and a deliciously postmodern guitar solo helped make "Owner of a Lonely Heart" the band's only No. 1 single ever and 90125 their biggest seller. Legions of kids who didn't give a toss about "Roundabout" entered the Yes camp, while diehards recognized enough of the band's sonic fingerprints to sign on for the next phase of the journey.
Genesis, Gabriel, and others would embrace accessibility with even greater success later, but the 1980s' first few years are when prog learned to reinvent itself as a sound with something to say to everybody.
Looking for more? Discover the Visual History Behind The Greatest Prog Rock Album Covers.