BTS Announces 10th Anniversary Festival In Seoul
The 10th annual Festa will be called 'BTS Presents Everywhere.'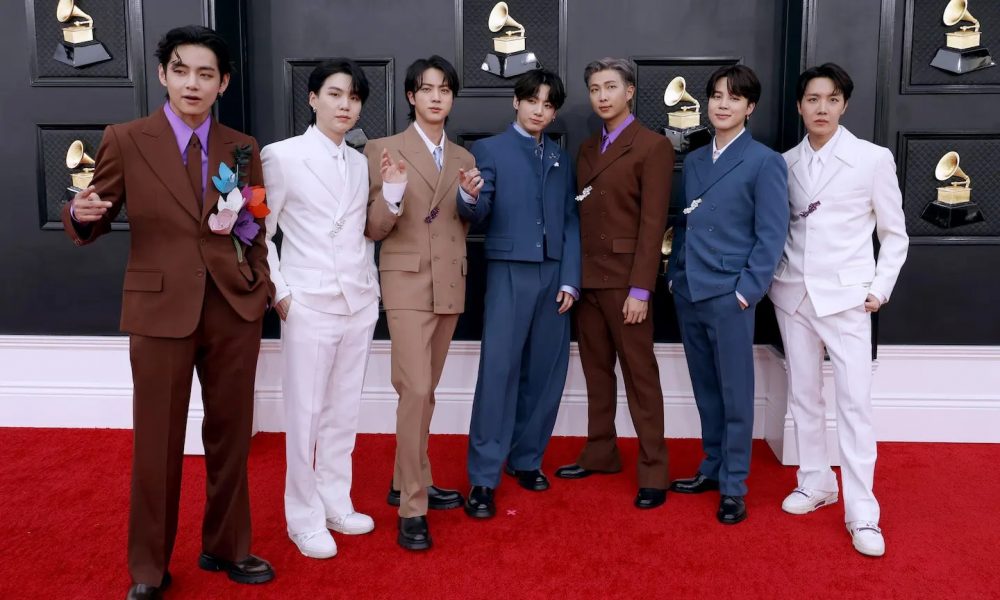 BTS will commemorate their 10th anniversary as a group on June 17 with a festival in Seoul. The band holds an annual festival, Festa, in their hometown each year, but this one is set to be the largest yet.
The band revealed the news with a short video announcing, "BTS Presents Everywhere." According to a press release, the slogan holds dual meaning: "BTS' presents are everywhere" and "BTS are present everywhere."
The event will take place in Yeouido, Seoul, and will be open to the public as well as the band's fan Army. More information will be announced at a later date.
In other BTS news, recently, a mysterious, unlisted book skyrocketed to the top of Amazon's charts due in part to fans guessing it was a biography of Taylor Swift. It has been confirmed that it's a new biography on the sensational K-pop icons , and some details have now been revealed.
The book will be released this summer via Flatiron Books and Big Hit Music. Beyond the Story: 10-Year Record of BTS is described as an "oral history of the K-Pop group in South Korea and the United States," according to The New York Times. The book is written by BTS and journalist Kang Myeong-seok and translated into English by Anton Hur.
There's not much else known about the book, aside from the fact that it will include 544 pages and will be released on July 9. The book was initially listed as "4C Untitled Flatiron Nonfiction Summer 2023" on Amazon.
In other news, the BTS Proof exhibit is now live in Los Angeles. The immersive fan experience debuted in Seoul last year, with a second run in Busan to complement the K-pop icons' activities around its free concert in the city last October.
Now, the Proof exhibit is in the US for the first time, with a limited opening in Los Angeles. The event opened its doors in Santa Monica on May 9. It gives visitors the unique opportunity to celebrate all the moments in the group's history that have brought it to its current global superstar status.
Listen to the best of BTS on Apple Music and Spotify.