Dolly Parton Drops Urgent New Single 'World On Fire'
The new track is the first taster from the legendary artist's new album 'Rockstar,' due out on November 17.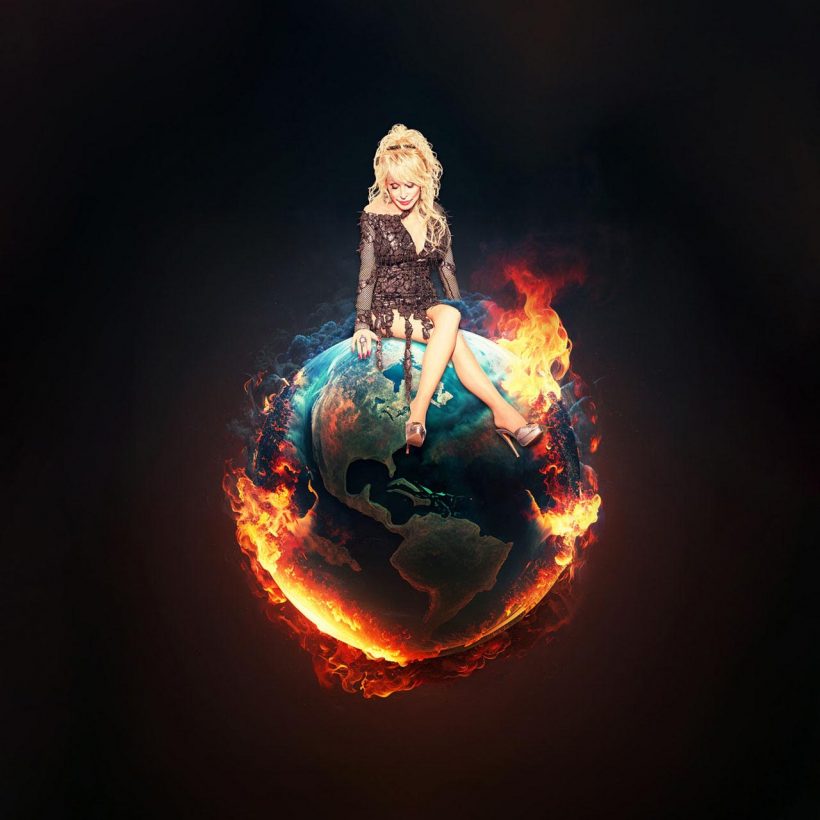 Dolly Parton has finally dropped the first single from her highly anticipated Rockstar album, "World On Fire."
While a majority of the album's whopping 30 tracks feature guest vocalists from a star-studded line-up (Steven Tyler, John Fogerty, Paul McCartney and Ringo Starr and Debbie Harry, to name a few), "World On Fire" features just Parton on vocals.
Observing a "world on fire," and the "liar" that's brought us here, she sings, "Don't get me started on politics / Now, how are we to live in a world like this? / Greedy politicians, present and past / They wouldn't know the truth if it bit 'em in the ass."
It's a call-to-arms song, filled with attitude and an arrangement that recalls the 70s and 80s music icons who feature on Rockstar. You can check it out below.
Dolly Parton - World On Fire (Official Audio)
Regarding "World On Fire," Dolly says, "This is a song I felt very inspired to write. I think it speaks about everything and to everyone this day and time. I hope it is something that will touch you and maybe touch enough people to want to make a change for the better."
The ever-evolving Parton teamed up with an all-star roster of musicians for the 30-song collection which includes nine original tracks and 21 iconic rock anthems. Rockstar is set for global release on November 17 via Butterfly Records with distribution by Big Machine Label Group and will be available as a four-LP set, a two-CD set, and digital download on all streaming services.
"I am very honored [sic] and privileged to have worked with some of the greatest iconic singers and musicians of all time and to be able to sing all the iconic songs throughout the album was a joy beyond measure," Parton wrote about the album in a statement. "I hope everybody enjoys the album as much as I've enjoyed putting it together!"
Tonight, Parton joins Garth Brooks as they host the 58th Academy of Country Music Awards streaming around the world live on Prime Video May 11 at 7:00P CT from The Ford Center in Frisco, TX.
Dolly Parton merchandise will also be available during ACM Awards Week on Tuesday, May 9 thru Sunday, May 14 at The Star in Frisco, Texas as well as Wednesday, May 10 via a merchandise trailer on The Star complex and on Thursday, May 11 inside The Ford Center during the 58th Academy of Country Music Awards.