Two Grammy-Winning Quincy Jones Albums Expanded For Streaming Debut
The 1989 album 'Back On The Block' and 1995's 'Q's Jook Joint' were both packed with guest appearances by established and emerging stars.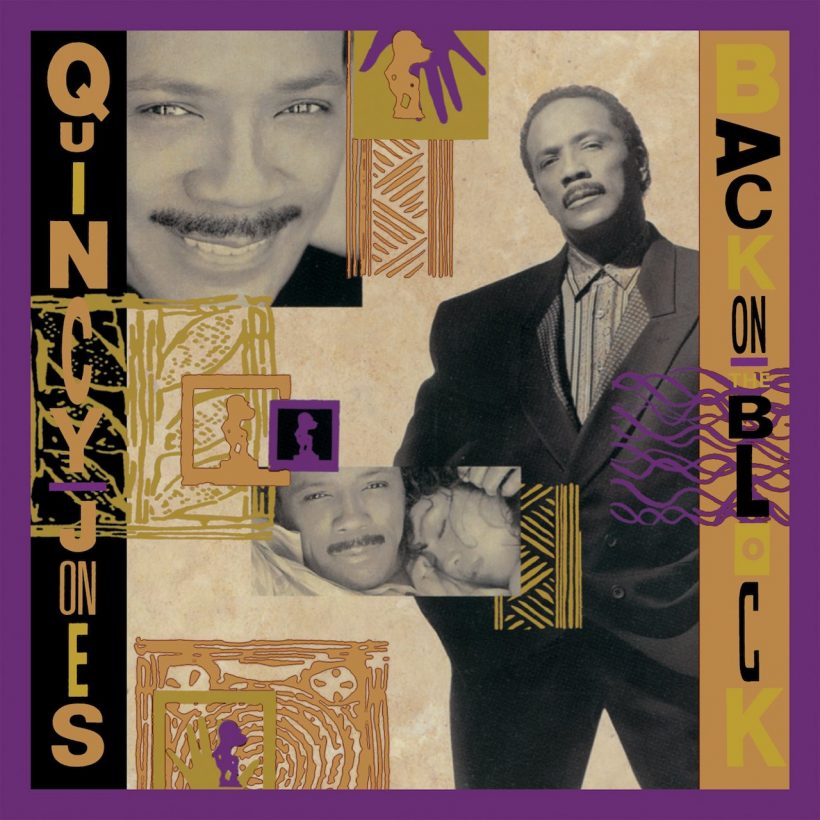 Two Grammy-winning albums in the illustrious catalog of master musician, producer, and arranger Quincy Jones have been expanded with a total of over 50 rare bonus tracks, and are now available to stream for the first time.
The 28-time Grammy winner's 1989 album Back On The Block and 1995's Q's Jook Joint were both packed with guest appearances by established and emerging stars of R&B, jazz, hip-hop, pop and beyond. The titles return as celebrations of the 90th birthday of "Q," on March 14, continue. The bonus tracks were previously only available on hard-to-find and long-deleted 12-inch vinyl and CD maxi singles.
Back On The Block blended musical styles as only Jones could, standing as a testament both to his versatility, his influence, and the rich history of African-American music itself. Featured musicians and singers spanning three generations were in its cast list, including Al Jarreau, Barry White, Big Daddy Kane, Bobby McFerrin, Chaka Khan, Dionne Warwick, Dizzy Gillespie, El DeBarge, Ella Fitzgerald, George Benson, Herbie Hancock, Ice-T, James Ingram, Kool Moe Dee, Luther Vandross, Melle Mel, Miles Davis, Ray Charles, Sarah Vaughan, Siedah Garrett, Take 6 and many more.
The album peaked at No.9 on the Billboard 200 and topped the R&B Albums chart for 12 weeks, also reaching No.1 on the Contemporary Jazz Albums chart. Back On The Block was certified platinum in the US, fueled by pop and R&B radio hits such as Ray Charles and Chaka Khan's "I'll Be Good To You," Siedah Garrett's "I Don't Go For That," "The Secret Garden (Sweet Seduction Suite)," featuring Barry White, Al B. Sure, James Ingram, and El DeBarge, and "Tomorrow (A Better You, Better Me)," which introduced a young Tevin Campbell.
Back On The Block won no fewer than seven Grammy Awards, including Album Of The Year, Producer Of The Year, Best R&B Performance, and Best Rap Performance. The set also featured the last studio recordings of jazz giants Ella Fitzgerald and Sarah Vaughan, who appeared on "Wee B. Dooinit (Acapella Party)." The newly-expanded album adds 27 unreleased tracks to its original 14, with remixes, edits, and extended mixes that were on the various formats of the singles.
Six years later, Q's Jook Joint boasted another dazzling, genre-crossing line-up, including Ashford & Simpson, Babyface, Barry White, Bono, Brandy, Brian McKnight, Charlie Wilson, Coolio, Funkmaster Flex, Gloria Estefan, Heavy D, Phil Collins, Queen Latifah, Ray Charles, Ron Isley, Stevie Wonder, Tone Loc, Toots Thielemans, and others. It also went platinum, reaching No.32 on the pop album chart and No. 1 on Top Jazz Albums. It won the Grammy for Best Engineered Album, Non-Classical.
The freshly expanded Q's Jook Joint adds 21 rare tracks to the album's 15, with unique mixes, edits and instrumental versions of "Slow Jams," featuring Babyface, Barry White, Portrait, and Tamia. There are now nine different mixes of "Stomp," featuring Chaka Khan, Charlie Wilson, Coolio, Grandmaster Melle Mel, Shaquille O'Neal, and others.
Stream the expanded editions of Back On The Block and Q's Jook Joint.