SXSW Premiere For 'Jazz Fest' Documentary With Jimmy Buffett, Katy Perry, More
Buffett is an executive producer of the film, in which he appears with Bruce Springsteen, Earth, Wind & Fire, and more.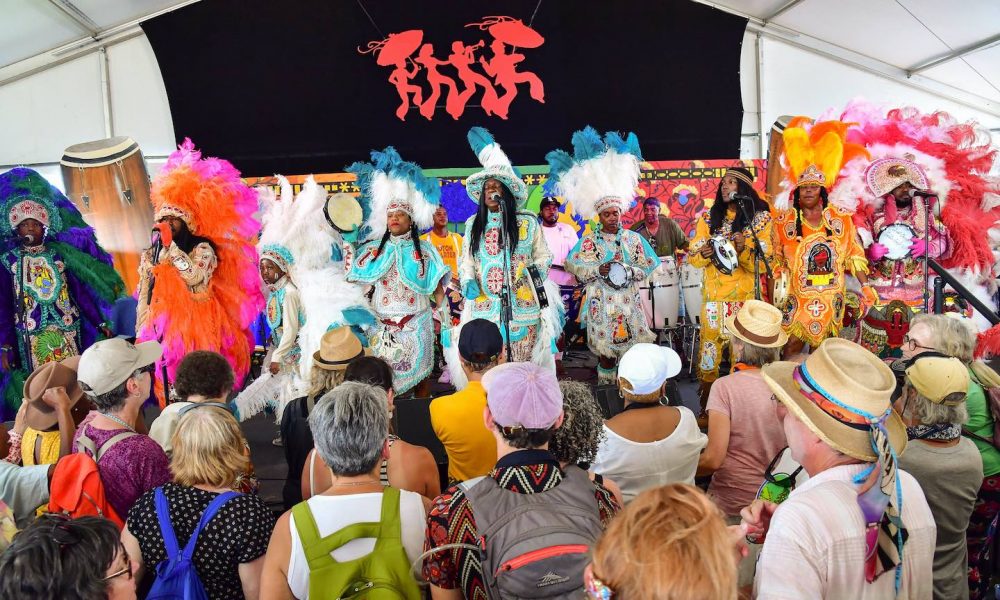 The feature documentary Jazz Fest: A New Orleans Story will premiere tonight (16) at SXSW, ahead of a theatrical release in New York and Los Angeles on May 13. This will be followed by wider screenings, to be announced.
The Sony Pictures Classics release is co-directed by five-time Oscar nominee Frank Marshall (who recently made Carole King & James Taylor: Just Call Out My Name and before that The Bee Gees: How Can You Mend a Broken Heart) and Ryan Suffern, whose credits include Mr. A & Mr. M: The Story of A&M Records.
The Jazz Fest film is produced by Marshall, Suffern and Sean Stuart, and executive produced by beloved artist Jimmy Buffett and Quint Davis. It features appearances by Buffett, Bruce Springsteen, Katy Perry, and Earth, Wind & Fire, among others. The trailer includes appearances from Gregory Porter, Tom Jones, and more.
Jazz Fest: A New Orleans Story Trailer #1 (2022) | Movieclips Indie
The annual New Orleans Jazz & Heritage Festival, popularly known as Jazz Fest, has been the signature music and cultural event of the Crescent City and Louisiana since its inception in 1970. Now spread across 14 stages, it showcases the region's uniquely rich heritage of the region and is attended by hundreds of thousands every year.
Publicity for Jazz Fest: A New Orleans Story notes that the film "weaves together live performances and interviews from the 50th anniversary of the iconic festival, featuring some of the biggest names in the music industry, along with a wealth of archival documentary footage from the past half century. This film not only captures the Festival in all of its beauty and glory, but also delves deep into the rich culture of The Big Easy."
The film also contains a wealth of archival documentary footage from the past half century of the world-famous event. The poster for the documentary advertises the festival's key ingredients: "Music. Culture. Resilience. History. Rhythm."