Biopic On The Who's Keith Moon To Enter Production, Reports Variety
It has the working title of 'The Real Me,' from the 'Quadrophenia' song.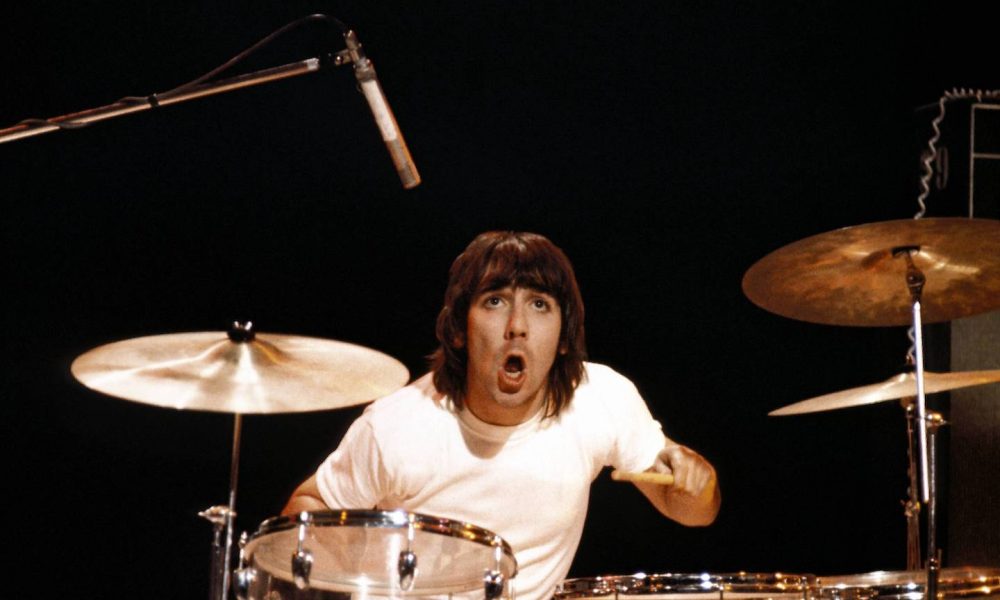 Variety reports that a long-discussed biopic about The Who's Keith Moon is planned to begin shooting in June. It has the working title of The Real Me, from the Quadrophenia song, and will be executive-produced by Pete Townshend and Roger Daltrey.
The director of the film, says the magazine, will be Paul Whittington, known for his work on The Crown, White House Farm and others, and the screenplay will be by British writer Jeff Pope, who received an Oscar nomination for Philomena.
It will be produced by White Horse Pictures, who made George Harrison: Living in the Material World, directed by Martin Scorsese, and Ron Howard's Beatles documentary Eight Days a Week: The Touring Years. The producers of the film include White Horse co-founder Nigel Sinclair, Oliver Veysey, Jeanne Elfant Festa, and longtime Who manager Bill Curbishley.
The Who - Who Are You (Promo Video)
As Variety recalls, Daltrey, who has been a proponent of a Moon documentary for many years, told BBC 6 Music in 2018 of the casting: "It's going to be very, very dependent on the actor and the actor's eyes. Because you've got to cast it completely from the eyes because Moon had extraordinary eyes."
Moon's often turbulent life and excessive behaviour sometimes masked his brilliance and originality as a drummer. After joining The Who in 1964, he played on all their albums up to and including Who Are You in 1978. He died just three weeks after its release, at the age of just 32, from an overdose of Heminevrin. The drug had been prescribed to help treat his symptoms of alcohol withdrawal.
The modern-day Who will return to live action at the New Orleans Jazz & Heritage Festival on Saturday April 30. The group previously performed at the long-running and eclectic festival in April 2015, when it also featured such stars as Elton John, Ed Sheeran, Keith Urban, Tony Bennett and Lady Gaga.
Listen to the best of The Who on Apple Music and Spotify.