Lil Wayne's Seminal 'Tha Carter III' Reissued For 15th Anniversary
The eight-times platinum, three-times Grammy-winning opus will be celebrated with a new special edition package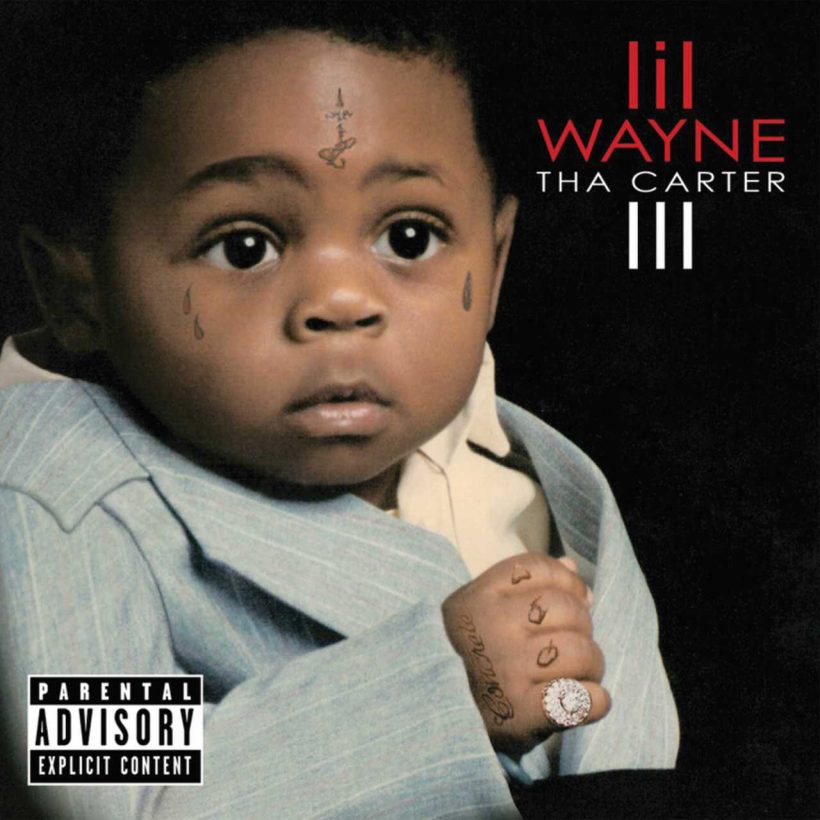 As Lil Wayne's classic album Tha Carter III approaches its 15th anniversary, a new special edition package celebrating the seminal record has been announced.
The album was originally released on June 10, 2008, and has gone on to be considered one of Weezy's finest moments on tape. It boasted appearances from the likes of Jay-Z, T-Pain, Busta Rhymes, Fabolous, and more, and became one of the fastest-selling albums in the US after it moved over 1 million copies in its first week of release.
Now, Tha Carter III will be celebrated with a new deluxe edition vinyl package, available in both 2LP and 3LP formats, via Young Money Records/Republic Records/UMe. The new edition will be released on June 9.
The 3LP version will come with a bonus LP of music, including the entirety of the infamous The Leak EP on vinyl for the first time. The package will also include artwork from the New Orleans artist Jay McKay (Art By Jay).
The Leak refers to the first version of Tha Carter III, which leaked online ahead of the album's release. The incident provoked Lil Wayne to go back into the studio and record an entirely new album. The resulting album that was eventually shared with the world proved to be a turning point for the rapper's career, turning him towards both international pop stardom and unapologetic, indulgent sonic experimentation.
Tha Carter III spawned the Billboard Hot 100 No.1 "Lollipop," the Top 10 singles "A Milli," and "Got Money," plus the Top 20 track "Mrs. Officer."
Currently, Lil Wayne is in the midst of his Welcome To Tha Carter tour, which will wrap up in Los Angeles on May 13. At that final stop, the star will broadcast the concert as part of a global livestream event.
The Welcome To Tha Carter livestream will air live at 9pm PDT on May 13 before being rebroadcast twice – at 8pm AEST and 8pm BST – the following day. The concert will then be available to watch on-demand from 5pm EDT on May 14 through 5pm EDT on May 16. Tickets for the livestream will grant access to the live airing, all rebroadcasts, and the two-day on-demand period. You can find more details and purchase tickets here.