Margo Price Recruits Sierra Ferrell For New Version Of 'Change Of Heart'
The original version appeared on her celebrated new LP 'Strays.'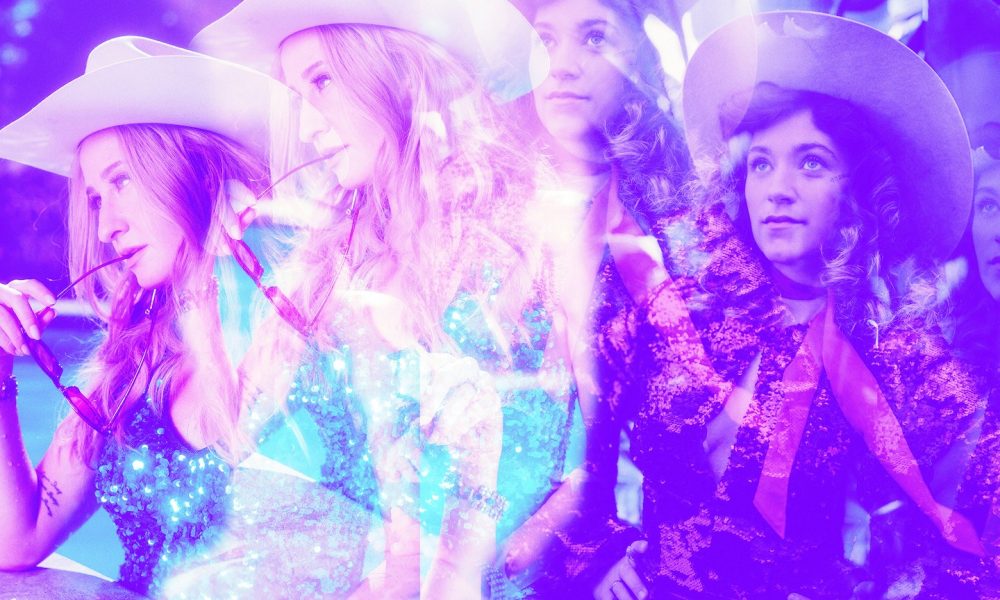 Margo Price has joined forces with Sierra Ferrell to release a brand new rendition of her Strays standout "Change of Heart," which recently reigned at No.1 for 14 consecutive weeks on the Americana chart.
The single marks the first-ever collaboration between two of Nashville's most shapeshifting singers and songwriters, who together transform the track from a turbulent eruption of psych rock into a stripped-back but swift arrangement of spellbinding vocals, a gently stomping acoustic guitar, and haunting lines of fiddle.
Margo Price - Change of Heart ft. Sierra Ferrell (Acoustic)
In the album's original recording and mind-bending music video, "a wiry blues guitar riff and jabs of organ hint at the Doors as Price delivers a breaking-away song that toys with paradoxes" (The New York Times), but here the focus is further given to the lyrics' reflection on reckoning with one's past and eradicating the fear of judgment.
On working with Sierra Ferrell, and celebrating friends, fellow artists and collaborators during Women's History Month, Margo Price says, "I'm real excited to share this stripped down take on 'Change of Heart' featuring Sierra Ferrell. Sierra is one of my favorite new voices in music and I loved getting to work with her on this acoustic version of the song. I love to lift up other women in the genre when I see somebody putting out great art. In an industry that tries to drive us apart, it's freeing to break down those barriers and say, 'There is room for everyone.' Thanks also to the cowriter of the song, my husband, Jeremy Ivey on acoustic guitar and the talented Billy Contreras on the fiddle."
Following the release of Strays, Margo Price has showcased songs like "Change of Heart" and "Radio" on The Late Late Show with James Corden, CBS Mornings, and a national headlining tour that just brought her triumphant return to the Ryman Auditorium. This week, Price heads to Texas to discuss Strays and her memoir Maybe We'll Make It during a keynote conversation at SXSW on March 17, in addition to performing at Luck Reunion, and taping an episode for Season 49 of Austin City Limits on March 19.