Mick Hutson, Renowned Rock Music Photographer, Dies Aged 58
During a remarkable career, Hutson took iconic shots of stars including Paul McCartney, Nirvana, Grace Jones and Iggy Pop.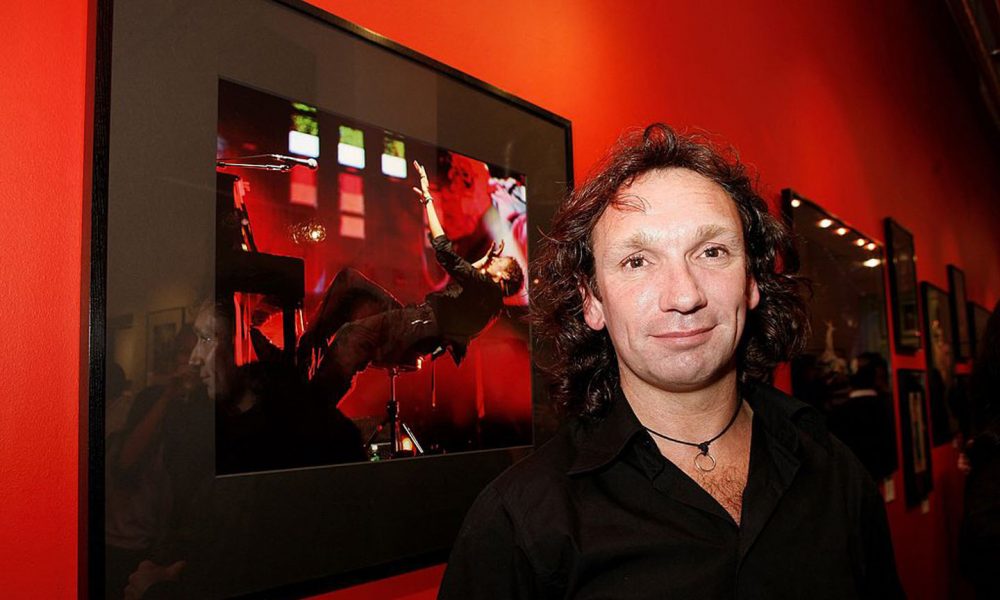 The family of highly esteemed British music photographer Mick Hutson has confirmed reports of his death on Thursday, 1 June 2023, aged 58. No official cause of death has been revealed at the time of writing.
During a storied career, Hutson photographed many of the biggest names in music and his work appeared in almost every music magazine in the world, not least in publications such as Metal Hammer, Classic Rock, Q, Select, Total Guitar and Guitar World.
Hutson also became Metal Hammer's go-to photographer. Every year, at the Glastonbury Festival, he would hang out of a helicopter for Q magazine to take their aerial shot of the crowd. Whether it was Britpop, nu-metal, old metal, grunge, classic rock, indie – he shot the stars of every genre.
He did innumerable cover shoots for Metal Hammer and many of the shoots became iconic, like this shot of Metallica walking in the middle of the street in downtown Manhattan in 2003. Hutson literally stopped the traffic in NYC for the shot.
Elsewhere, Hutson photographed artists ranging from Paul McCartney to Iggy Pop and Oasis, and his pictures were also used on official album releases by Nirvana, AC/DC, Primal Scream, Jeff Buckley, Queens of the Stone Age, Mike Oldfield, Aswad, Judas Priest and many more.
Born in Newcastle in May 1965, Mick Hutson grew up in Aberdeen, Scotland, and before embarking on his photography career, he worked in the North Sea as an oil worker in 1984.
Hutson began his career working for famous music photographer David Redfern. When he struck out on his own, he had quick success when his sensational pictures of Grace Jones were used in The Sun newspaper. "The next commission I got was from Select magazine to go on tour with U2," he said.
In a 2014 YouTube interview for Primal magazine, Hutson explain the difference between a great photograph and an ordinary one. "A great photograph is not taken," he said, "it's given to you." And Mick would work hard to win trust and get that gift. He was the official photographer of the Metal Hammer Golden Gods, the magazine's annual awards show, and the stars would greet him as an old friend.
"He was like that with everyone," Metal Hammer's former Art Editor, James Isaacs said. "Not just Robb Flynn or Ozzy [Osbourne] or Lars Ulrich, but with every person who was lucky to have met him."
"Anyone who's worked with Mick Hutson will tell you what a talented, professional, down-to-earth and friendly character he is," Sarah Hards, art director with Metal Hammer said.
"He always went above and beyond to deliver. The attention to detail was meticulous: tracking ambient lighting and camera angles so people looked like they were standing next to each other, even though they were shot on opposite sides of the Atlantic. Always finding superb solutions to complex shots when Photoshop was still in its infancy."