Roger Hawkins, Universally-Revered Muscle Shoals Drummer, Dies At 75
Hawkins added his unique groove to hits by Aretha Franklin, Wilson Pickett, Percy Sledge and countless others.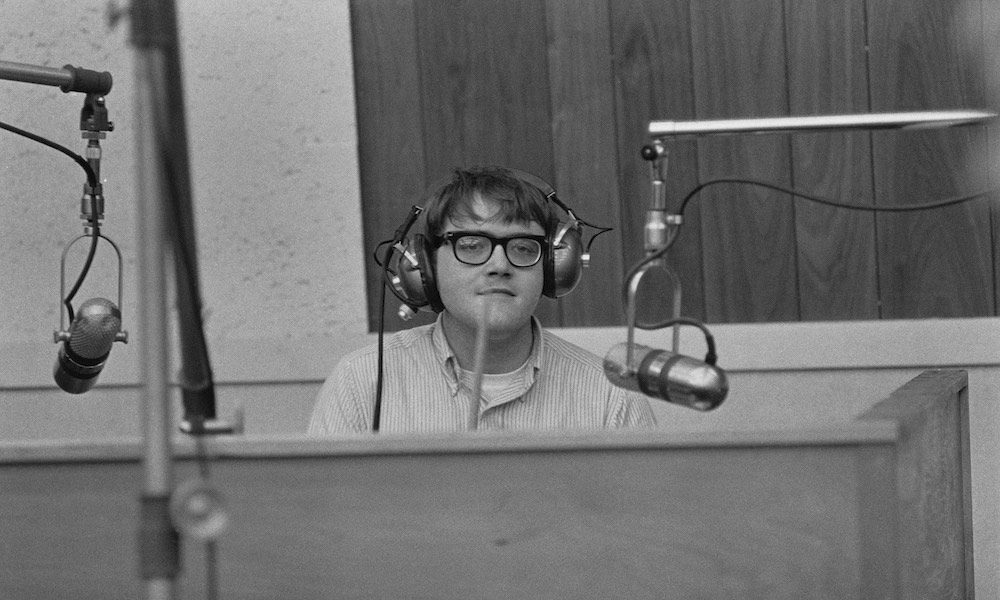 Roger Hawkins, who as a member of the Muscle Shoals Rhythm Section, played drums on a raft of seminal R&B crossover staples, has died at the age of 75. The news was announced by the Muscle Shoals Music Foundation yesterday (20). The musician had been in poor health for a number of years.
Hawkins played a crucial role with the Swampers, as the rhythm section was originally and enduringly known, playing drums on such all-time greats as Aretha Franklin's "Respect," "Think," "Chain of Fools," "I Never Loved A Man (The Way I Love You) and others; Wilson Pickett's "Mustang Sally," and "Land of 1,000 Dances"; Percy Sledge's "When A Man Loves A Woman," Etta James' "I'd Rather Go Blind," and the Staple Singers' "I'll Take You There."
The drummer, nicknamed "The Goat," also played on recordings by a wide range of artists extending from soul into pop, rock, and country, including Eric Clapton (on the 1983 album Money and Cigarettes), Cat Stevens, Traffic (as a touring member in the 1970s), Tony Joe White, Bob Seger, Rod Stewart, Duane Allman, Joe Cocker, Paul Simon, Willie Nelson, Bobby Womack, Johnnie Taylor, Bobby "Blue" Bland, Boz Scaggs, and Albert King.
Noted modern-day artists were swift to pay their respects to Hawkins on social media. "Roger was a hero of mine and we'll all miss him," wrote Jason Isbell. "The music we love wouldn't sound the same if he'd never shared his gift with all of us." Dennis Locorriere, formerly of Dr. Hook, shared: "I had the pleasure of recording some of Hook's biggest hits with Roger and the other fantastic MS players. A groove? He just had that 'thing.' And a hi-hat hand to die for."
'Musical backbone'
Paul Wexler, son of the great record producer and executive Jerry, added: "The great Roger Hawkins has passed. My dad's favorite drummer." Former Prince collaborator Susannah Melvoin mused: "Rip Roger Hawkins. Drummer extraordinaire…Muscle shoals new [sic] what musical back bone felt like. Rest in beats."
Hawkins was born in Mishawaka, Indiana, on October 16, 1945, and played tambourine in church as a youngster, later learning about jazz and buying his own drumsticks and brushes. Swampers bassist David Hood told AL.com in 2019: "Roger was known as a good drummer before he was old enough to drive a car."
He came to the fore with the Swampers when they were hired by producer Rick Hall at his FAME Studios in Muscle Shoals as his rhythm section. The grooves they created made the town synonymous with soul music, and Hawkins formed a special affinity with Franklin and Pickett. After playing his part for Aretha's "Respect," as he recalled to AL.com, "At the time I thought, 'This is really cooking.' I never realized what kind of history was being made, but I knew that I liked it a lot."
The Swampers left FAME in 1969 to form their own Muscle Shoals Sound studio. After a slow start, it began to attract such luminaries as Paul Simon, Willie Nelson and the Rolling Stones. Hawkins would add his magic touch to myriad releases over the coming years, but will always be known as the backbeat of a sound that captured a definitive era in soul music.