Best Disney+ Movies: 50 Forgotten Favourites To Stream Now
With the launch of Disney+ around the world, it's easier than ever to dig into the Magic Kingdom's vast archives, from cult classics to forgotten favourites.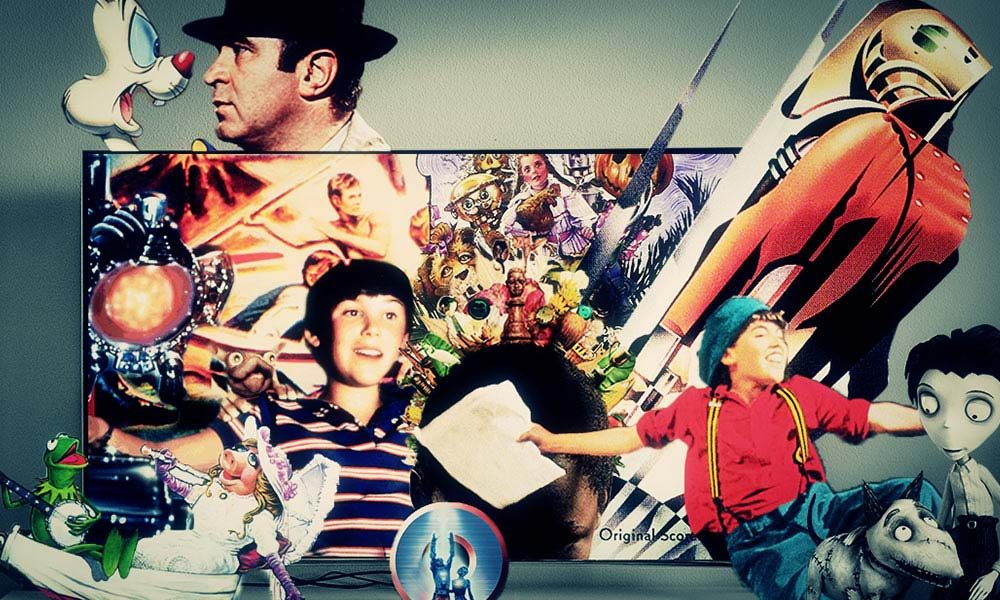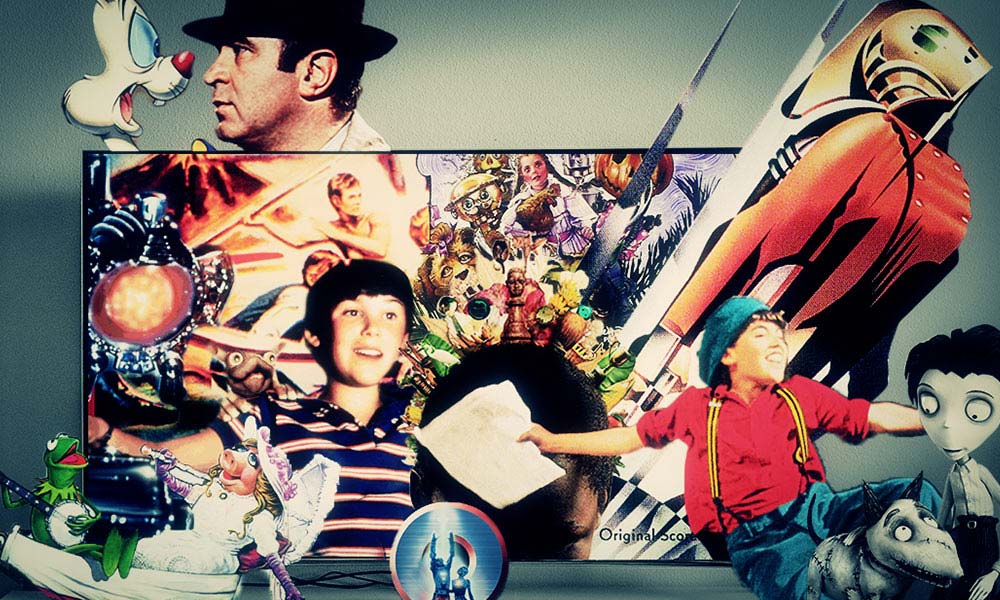 With the arrival of Disney+ around the world, it's easier than ever to dig into the Magic Kingdom's vast archives. With over 500 films, 26 exclusive original movies and series, and thousands of television episodes, the best Disney+ movies include works from Disney, Pixar, Marvel, Fox, National Geographic and Star Wars… but it can be hard to know where to even start.
Some are no-brainers, some are cult classics and others are forgotten favourites. If you're stuck at home and already binged The Mandalorian, here's our selection of the 50 best Disney+ movies streaming right now. Think we've missed any of yours? Let us know in the comments section, below.
Best Disney+ Movies: 50 Forgotten Favourites To Stream Now
50: Kazaam (1996)
Shaquille O'Neal has excelled at manifesting his own goals. Best centre in the NBA? Done. Putting out a rap album? Sure. And he checked the box for acting in a big-budget film when he starred as a genie that resided inside a boom box in the cult favourite Kazaam.
Subway - I'll Make Your Dreams Come True
49: National Treasure: Book Of Secrets (2007)
While the National Treasure franchise is certainly not obscure, the sequel to the Nicholas Cage historical caper is often overlooked. Reprising his role as the archaeologist hero Ben Franklin Gates, Cage continues his globe-trotting adventures in such of a fabled lost city of gold.
48: Heavyweights (1995)
Before Dodgeball there was Heavyweights, in which Ben Stiller essentially takes an initial run at his role as a deranged fitness instructor. Judd Apatow and Stiller join forces to deliver one of the most underrated comedies of the 90s, and Stiller's hilarious performance alone is worth revisiting. Great use of The Miracles' 1975 hit, 'Love Machine', too.
47: Operation Dumbo Drop (1995)
Leave it to Disney to pull off a family-friendly Vietnam War movie. Based on a true story, Operation Dumbo Drop stars Danny Glover, Ray Liotta and Denis Leary as US servicemen who secure an elephant for a village in Vietnam. Fittingly, the soundtrack makes fine use of a rare Marvin Gaye song, 'You'se A Son Of A Gun', reminding us that he provided one of the finest musical responses to Vietnam, in the shape of 'What's Going On'.
You'se A Son Of A Gun (1994 Love Starved Heart Version (Mono))
46: The Finest Hours (2016)
One of the more recent films on Disney+, The Finest Hours is a taut thriller about the most daring US Coast Guard rescue in history. Starring Chris Pine and Casey Affleck, it has all the makings of an old-fashioned adventure tale.
45: Rookie Of The Year (1993)
Released the same year as another other Disney sports favourite, The Sandlot, Rookie Of The Year is a wish-fulfilment fantasy for any baseball fan. After Henry Rowengartner (Thomas Ian Nicholas) breaks his arm in Little League, his recovery leads to super-human pitching skills and he gets recruited to the Chicago Cubs, with Gary Busey as a mentor.
Bill Conti - Miracle Throw
44: Sky High (2005)
There are films that are ahead of their time, and there there's Sky High, a movie so advanced it's been virtually forgotten. Well, forget no more: this unique take on the superhero genre has more bite than you'd think. (And check out Bowling For Soup's cover of Modern English's 'I Melt With You'.)
43: Togo (2019)
Disney movies have no shortage of animal protagonists (see Iron Will, Snow Dogs and Eight Below), but this 2019 dog-sledding drama captures the spirit of bygone Disney adventure films. The scene-stealing canine that lends the movie its title holds his own against Willem Defoe in a film that dramatises the historic 1925 serum run to stop diphtheria outbreak in Alaska.
42: Dan In Real Life (2007)
A surprising selection on this list of the best Disney+ films is this Steve Carrell vehicle that benefits from the natural chemistry of its all-star cast, including Juliette Binoche, Emily Blunt and Dane Cook. A film about a single father falling in love with his younger brother's new girlfriend doesn't sound like natural Disney+ fit, but fit it is.
41: The Flood (2018)
Another acclaimed offering from Nat Geo, The Flood chronicles the annual flooding of a delta grassland in Botswana that's transformed into water habitat after it is filled with rainfall from the Angola mountain region. It's Planet Earth on steroids as two very different ecosystems clash, year in and year out.
Official Trailer | The Flood | National Geographic UK
40: The Rookie (2002)
Here's another entry in the inspirational Disney sports films genre. Dennis Quaid gives a wonderful yet understated performance as the real-life high-school science teacher and baseball coach Jim Morris, who tries out as a pitcher for the Tampa Bay Devil Rays at age 35 and gets signed to the majors. John Hiatt's 'Slow Turning' provides fitting accompaniment to Morris' career reinvention.
39: Queen Of Katwe (2016)
One thing that Disney+ films do best is champion the underdog, and this film, much like its main characters, is a lion in the form of a mouse. With some of the best acting in any Disney film to date, Queen Of Katwe will have you cheering, crying and believing that big things can come from small places.
38: The Love Bug (1968)
Not to be confused with the Lindsay Lohan vehicle Herbie Fully Loaded, this franchise started back in 1968 with the loveable, scrappy Volkswagen Beetle Herbie and the down-on-his-luck race driver played by Dean Jones.
37: Glory Road (2006)
The first of many "inspirational true sports tales" that found a home with Disney. Glory Road isn't just an overlooked classic, it also flew under the radar when it was first released in theatres. For a wonderful feelgood story of determination in the face of unbeatable odds, give this one a try – you'll find Stevie Wonder's 'Uptight (Everything's Alright)' provides the perfect soundtrack lift.
Uptight (Everything's Alright)
36: Blank Check (1994)
Used to soundtrack the movie's shopping spree scene, Barrett Strong's Motown classic, 'Money (That's What I Want)' says it all: decades after Blank Check's release, we're still fantasising about living in a castle, racing down pool slides, erecting our own bouncy boxing ring and dating Karen Duffy (aka the "Charlie Girl"), as the 12-old Preston does in this bonkers film about finding a million dollars.
Money (That's What I Want)
35: The Three Musketeers (1993)
At the time of its release, this film was touted as a revival of swashbuckling adventure movies, aiming to do what Young Guns did for Westerns. Still one of the best Disney+ movies, The Three Musketeers is pure fun, especially when Tim Curry starts chewing scenery as the villainous Cardinal Richelieu. Bonus points for uniting a trio of music's own heroes, Bryan Adams, Rod Stewart and Sting, for the movie's hit power ballad, 'All For Love'.
Bryan Adams, Rod Stewart, Sting - All For Love (Official Music Video)
34: Jane (2017)
This documentary about the young Jane Goodall is important: not only does it put her years of service to the primate population in perspective, but it also reminds you that she was once "just a girl". With an original score from Phillip Glass, this is one of the best National Geographic offerings to be found on Disney+.
33: The Journey Of Natty Gann (1985)
Disney+ is loaded with forgotten gems, but The Journey Of Natty Gann is unlike any other. Featuring one of the more unlikely Disney leads, Meredith Salenger plays a street-savvy tomboy teen who follows her father out West to find work during the Great Depression. Along the way she befriends both a wolf and a young John Cusack, who plays a tough, train-hopping tramp.
01 - Main Title - James Horner - The Journey Of Natty Gann
32: The Adventures Of Andre And Wally B (1984)
When it comes to Pixar, it's difficult to find anything that could be considered "unknown". That's why The Adventures Of Andre And Wally B is so special: it's the first computer-animated short from the company that was originally called The Graphics Group. Its sweet story makes it easy to see why everything Pixar has done since is filled with heart.
31: Jack (1996)
It may be surprising to learn that Francis Ford Coppola directed a family comedy starring Robin Williams, but upon second look, there is a lot to applaud in Jack. Williams' performance is as manic as expected, but the movie conveys a sense of innocence trapped in a jaded world. The use of Peaches & Herb's 'Reunited' offers a nice touch, too.
30: Swiss Family Robinson (1960)
Expertly timed, Disney+ launched while the world underwent self-isolation during the outbreak of coronavirus, giving this classic film about an isolated family shipwrecked on a desert island extra resonance. If you, too, were convinced you could build an elaborate treehouse with the right tools and family co-operation after watching the film, you're not alone.
29: John Carter (2012)
Even among underrated Disney+ films, John Carter was criminally overlooked when it hit theatres in 2012. With fantastic special effects and a nuanced performance from its star, Taylor Kitsch, this sci-fi film based on Edgar Rice Burroughs' classic novel will transport you to another world.
28: Free Solo (2018)
There's no battle heroics or heartful message – this Oscar-winning documentary is just man-versus-mountain, and is of the best Disney+ offerings from National Geographic. The cinematography alone is thrilling, as you watch free climber Alex Honnold scale El Capitan, a 3,000-foot granite cliff in Yosemite Valley, without the aid of ropes or any protective equipment.
27: The Absent-Minded Professor (1961)
The original Flubber! To say this is the superior version of the story about a professor whose creation – a new form of matter that increases in speed as it bounces – would be an understatement. Not that there's anything wrong with the remake, but there's something to be said for this steady original – not least The Sherman Brothers' brilliantly zany theme song.
The Flubber Song (From "The Absent-Minded Professor")
26: Cool Runnings (1993)
Another one of John Candy's finest, Cool Runnings also falls into that "inspirational true sports stories" category of Disney movies – thanks in no small part to the use of Jimmy Cliff's 'I Can See Clearly now'. As funny as it is touching, this film about an underdog Jamaican bobsled Olympic team is also endlessly quotable: "Feel the rhythm, feel the rhyme, get on up, it's bobsled time!" Jimmy Cliff's inspirational classics, 'I Can See Clearly Now'
Jimmy Cliff - I Can See Clearly Now (Video Version)
25: The Rescuers (1977)
One of the most successful and unsung Disney animated films can now find the audience it deserves on Disney+. What makes The Rescuers so special is its political overtones. In fact, if any vintage movie deserves a remake, it might be this one.
Someone's Waiting for You (From "The Rescuers"/Soundtrack Version)
24: Return To Oz (1985)
Disney meets David Lynch in this surreal sequel to the original 1939 classic The Wizard Of Oz. Like The Neverending Story (and, arguably, most of the 80s, Return To Oz was a little too unsettling for children, but it did manage to capture the dark side of L Frank Baum's Oz stories and stars a very young Fairuza Balk as Dorothy.
23: Turner And Hooch (1989)
Before Tom Hanks was racking up Oscars, he was primarily a comedic TV and film actor. Here he is paired with an adorable, drooling mess of a canine as the two attempt to solve a murder. Hanks somehow creates chemistry with his four-legged co-star, though that shouldn't be surprising coming from the man who made us care about a volleyball.
22: Newsies (1992)
There are those who will fight you if you say anything bad about this film. Newsies introduced Christian Bale as a young heartthrob to many; a full-on musical romp, it's what happens when the genre is fully embraced and flawlessly executed.
21: Frankenweenie (1984)
The short film that introduced audiences to the brilliant and dark mind of Tim Burton has been lost to many. Like his best films, it's equal parts damaged and beautiful, and offers a glimpse of the wonderous direction his career would go in.
Re-Animation (From "Frankenweenie"/Score)
20: Flight Of The Navigator (1986)
This 1986 cult classic fed the sci-fi craze of the 80s and is a favourite among millennials. Directed by Randal Kleiser, it features a young boy who's abducted by an alien spaceship in 1978 and wakes up in 1986, in charge of his own ship and robot sidekick. Fun fact: the voice of the flying-saucer pilot is none other than Paul Reubens, aka Pee Wee Herman.
Flight of the Navigator Original Score Track 3 - The Ship Beckons
19: Three Men And A Baby (1987)
Once upon a time the idea of men taking care of children was wildly outlandish. That time was the 80s, but this cult classic still holds up thanks to a group comedic effort by Tom Selleck, Steve Guttenberg and Ted Danson. Valiant rendition of The Spaniels' doo-wop classic 'Goodnite, Sweetheart, Goodnite', too.
Goodnite Sweetheart, Goodnite
18: Big Business (1988)
Featuring the dream team of Lily Tomlin and Bette Midler, Big Business involves two sets of identical twins separated at birth; one is raised by a rich family and the other by a poor family. A shady business deal that would harm the home of the latter pits the duos against each other… and the rest is comedy gold.
17: Honey, I Shrunk The Kids (1989)
This family sci-fi comedy blew people's minds for its impressive visual effects, and even inspired a 4D film spin-off called Honey, I Shrunk The Audience. Rick Moranis does his best bumbling-everyman as an inventor who accidently shrinks his children. Naturally, chaos ensues.
16: While You Were Sleeping (1995)
When you think Disney+ you may not be thinking of 90s romcoms, but the service actually boasts one of the best in the genre. In this well-paced, perfectly acted film, Sandra Bullock proved that she was leading-lady material. And we also got a welcome reminder of Natalie Cole's classic 'This Will Be (An Everlasting Love)'.
This Will Be (An Everlasting Love)
15: Adventures In Babysitting (1987)
An 80s touchstone, Adventures In Babysitting stars Elisabeth Shue as babysitter who gets caught up in a murder plot and fends off a gang – you know, the usual babysitting responsibilities. Inspired by Marx Brothers romps and Martin Scorsese's After Hours, it delivers top-notch performances and excellent direction by Chris Columbus. Easily one of the best Disney+ films. It also offered a new way of hearing Iggy Pop's 'Real Wild Child (Wild One)'.
Iggy Pop - Real Wild Child (Wild One)
14: The Black Cauldron (1985)
Like Return To Oz, The Black Cauldron was another gamble on appealing to older audiences with darker material. Based on Lloyd Alexander's fantasy saga The Chronicles Of Prydain, The Black Cauldron makes for an entertaining watch today, especially for those who didn't pick up on the more sinister themes as children.
Finale (From "The Black Cauldron")
13: Tron (1982)
Tron: Legacy was a box office smash for Disney, but the expansive digital realm of Tron started back in 1982, starring Jeff Bridges as a video game designer sucked into an electronic world. The movie opened up a world of possibilities in cinema and its trippy visuals still hold up today.
12: Journey To The Center Of The Earth (1959)
Here's a deep cut that most Disney fans probably haven't seen, but it's an essential watch. It's not the easiest thing to get younger audiences to enjoy older films, but Journey To The Center Of The Earth is a true Hollywood epic, and we challenge anyone at any age to not enjoy the grandeur of this classic.
11: The Rocketeer (1991)
Before Joe Johnston adapted the first Captain America film for Marvel, he was busy creating the blueprint for how comic-book films were going to look for decades to come. The Rocketeer is a pulp classic, complete with gangsters, Nazi spies and love for the Golden Age Of Aviation. It's a star-studded affair (Jennifer Connelly, Alan Arkin and Timothy Dalton features) and boasts one of James Horner's best film scores.
10: 20,000 Leagues Under The Sea (1954)
The world said goodbye to Hollywood royalty when Kirk Douglas passed, aged 103, on 5 February 2020. One of the best films that Disney+ has to offer, 20,000 Leagues Under The Sea gives audiences every sense of what made Douglas, Sr, such an enduring talent. Sit the kids down and let them discover his power for themselves.
9: Escape To Witch Mountain (1975)
When Disney goes dark, they don't pull any punches, and this is a Disney classic that boasts some legitimate frights. One thing that won't shock you, however, is how well this film holds up, along with Johnny Mandel's score.
Escape To Witch Mountain - Trailer
8: Bedknobs And Broomsticks (1971)
Is there anything more comforting than Angela Lansbury? A classic live action-animation hybrid, like Mary Poppins, Bedknobs And Broomsticks stars Lansbury as a witch-in-training who thwarts a Nazi invasion with the help of a few children and David Tomlinson (also from Mary Poppins) as a Professor of witchcraft.
A Step In The Right Direction (From "Bedknobs and Broomsticks"/Soundtrack Version)
7: Uncle Buck (1989)
The 80s was a bumper period for tales of hapless babysitters, and no one did it better than John Candy in the John Hughes classic Uncle Buck. Turning in one of the best performances of his career, Candy elevates the movie beyond your typical family fare – and turned in a great bit of visual comedy to an instrumental cut of Tone Lōc's 'Wild Thing'.
6: The Black Hole (1979)
There was a time in the late 70s when studios were taking chances on big-budget sci-fi films, Disney among them. Riding the post-Star Wars wave, The Black Hole is more sinister and cerebral, and boasted an off-the-rails ending.
The Door Opens (Score Version)
5: Willow (1988)
When Disney purchased Lucasfilm from George Lucas they didn't just add Star Wars to their ranks, they also got this classic 80s action-fantasy film starring Val Kilmer in his energetic prime. His performance as the dashing Madmartigan, with Warwick Davis as the titular Willow, makes this one worth rediscovery.
Willow's Theme (From "Willow")
4: The Muppet Movie (1979)
The Walt Disney company acquired Jim Henson's The Muppets back in 2004, which means you can now watch Kermit and the whole gang on Disney+. While they don't have their own dedicated section, you can still find all the classics (The Muppet Movie, The Great Muppet Caper) alongside later hits (The Muppet Christmas Carol, Muppet Treasure Island, Muppets Most Wanted).
Rainbow Connection (From "The Muppet Movie"/Soundtrack Version)
3: Splash (1984)
Boasting another one of Tom Hanks' early comedic roles, Splash cemented Hanks as a leading man and marked the beginning of a decades-long partnership with Ron Howard. Here he gets to be funny, romantic and heroic as he sweeps the mermaid Daryl Hannah off her fins.
2: Fantasia (1940)
One of the most elaborate and epic animated features ever created. As the first feature-length film to offer visual images of classical music, Fantasia was a revolutionary piece of musical cinema that introduced generations of audiences to the classical greats.
The Sorcerer's Apprentice
1: Who Framed Roger Rabbit (1988)
Two words: Bob Hoskins. The late British film star brought both gravitas and wit to the "toon"-hating PI Eddie Valiant. Directed by Robert Zemeckis, the ambitious live action-animation hybrid is one of the most inventive films on the Disney+ roster and contains one of the most harrowing scenes in Disney history, thanks to Christopher Lloyd's Judge Doom.
Listen to the best Disney songs on Apple Music and Spotify. 
Format:
UK English