Carpenters' Orchestral Album Is An Intimate Labour Of Love
Recorded at Abbey Road Studios, with Richard Carpenter himself at the helm, the Carpenters orchestral album make the duo's classic songs richer.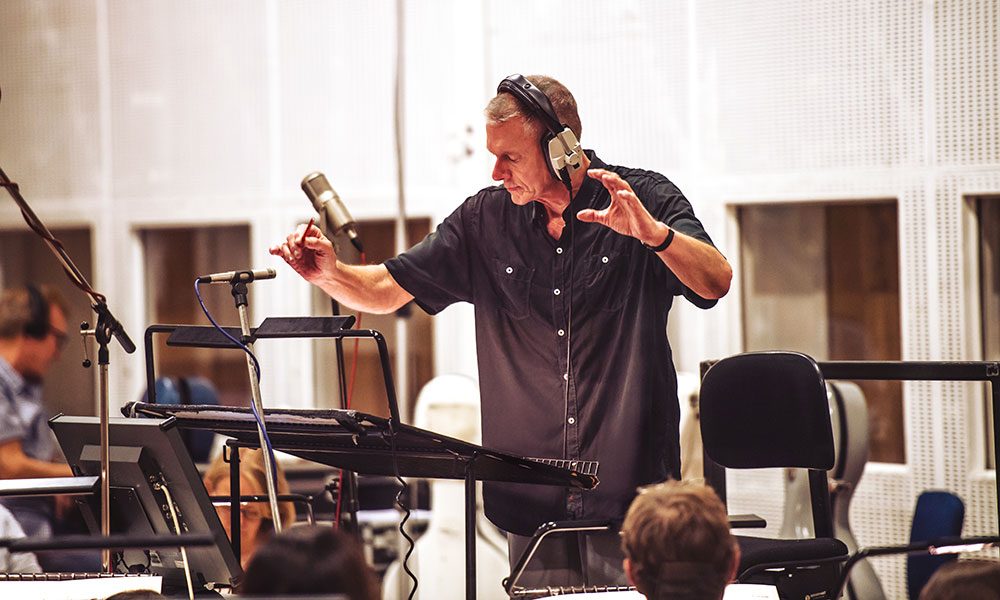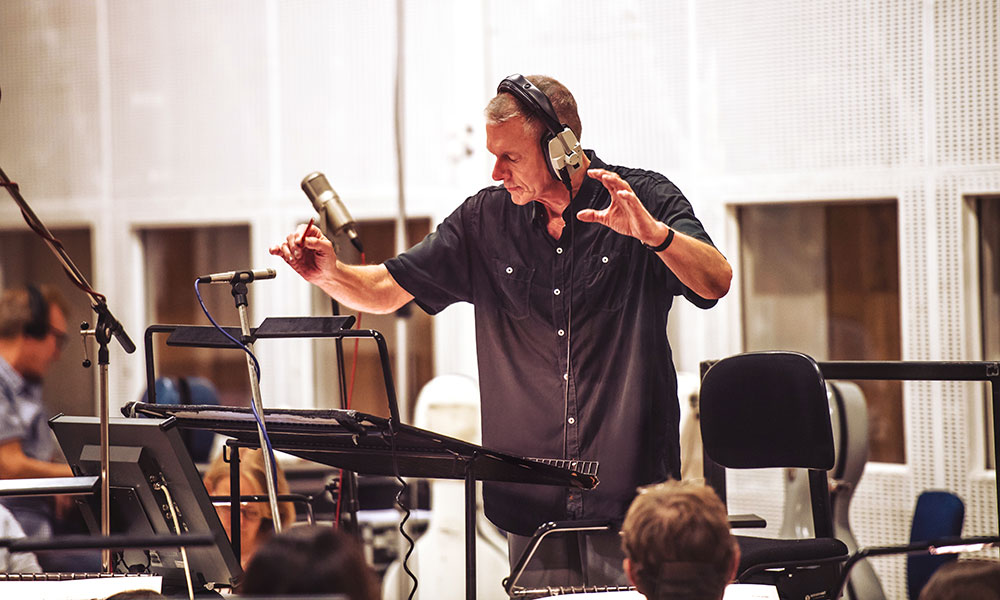 Richard Carpenter said that the experience of setting his late sister Karen's sparkling vocals to brand new arrangements for a Carpenters orchestral album "just brought a smile to my face", adding that working with London's Royal Philharmonic Orchestra (RPO) was "a dream come true".
What better place to record a new Carpenters version of 'Ticket To Ride' than the historic Studio Two in Abbey Road Studios in London? It was the place where The Beatles recorded the original version in 1965, five years before the song was first covered by Carpenters.
Listen to Carpenters With The Royal Philharmonic Orchestra on Apple Music and Spotify.
Richard remains in awe of his sister's voice, a quarter of a century after her tragic death at the age of 32. "Karen was marvellous, she is one of the greatest singers who ever lived," said the pianist, producer and arranger, who was one half of a duo that have sold more than 150 million records worldwide.
The A&M/UMe album Carpenters With The Royal Philharmonic Orchestra, released on 7 December 2018, featured new versions of 17 of their best songs, including '(They Long To Be) Close to You'. The song, written by Burt Bacharach and Hal David, was a breakthrough hit for Carpenters in 1970, earning a Grammy for best contemporary performance by a duo or group. Though Richard Carpenter recognises that the original was "a perfect record", recording a Carpenters orchestral album gave him the opportunity to set their classics on a larger scale, with an orchestra of nearly 80 musicians.
"It's his music and he knows it"
When he arrived at Abbey Road in August 2018, Carpenter, who had finished working on the arrangements on a piano in his hotel room, started with the sound of the strings. As well as playing piano, Wurlitzer electric piano and harpsichord on the original version of '(They Long To Be) Close To You', he scored the orchestration. That 1970 version featured a sparse string arrangement, for around 10 violins, which he thought "sounded a bit thin". On this new orchestrated version, he was able to quadruple the number of violins. "It's the same line, but it's richer, because there are so many more players," the 72-year-old said. The track exemplifies the benefits of having the resources of one of the world's great orchestras, as they beautifully underscore Karen Carpenter's shimmering vocals.
Richard Carpenter Shares The Origins Of '(They Long To Be) Close To You'
The RPO have previously recorded hugely successful orchestra albums around the music of Elvis Presley, The Beach Boys, Aretha Franklin and Roy Orbison, but the Carpenters orchestral album marks the first time a featured artist has played a key role in the recording process, with Carpenter acting as producer, arranger and conductor. "Richard was there from the start. It's not somebody else interpreting, which is what normally happens," said orchestral manager Ian Maclay. "I think that's what makes this very special: the fact that it's his music and he knows it."
The Carpenters orchestral album opens with a sweeping overture and includes lush new versions of their biggest hits, including their 1973 Billboard No.1 'Top Of The World' (1973). The album also has new versions of their US chart hits 'We've Only Just Begun' (1970), 'Superstar' (1971), 'Rainy Days And Mondays' (1971), 'Hurting Each Other' (1972) and 'Yesterday Once More' (1973).
Some of the most memorable takes, however, are versions of songs that may be less well known, such as 'This Masquerade', written by Leon Russell, which first appeared on the 1973 album Now & Then. Richard Carpenter said that part of the thrill of re-examining such a terrific back catalogue – which he described as having a "second crack" at songs – was to find a way to "augment the original without overdoing it". He pulls off this trick throughout, on tracks such as 'For All We Know', which starts with Spanish guitar and woodwind before the vocals sweep in, and the sentimental 'Merry Christmas, Darling'.
Carpenters - Carpenters With The Royal Philharmonic Orchestra (Sizzle Reel)
Carpenter expertly blends the sounds of the core musicians, including Bob Messenger and Tony Peluso, and esteemed guest musicians – such as Joe Osborn on bass, Hal Blaine on drums, Chuck Findlay on trumpet, Earle Dumler on oboe, Tommy Morgan on harmonica, Buddy Emmons on pedal steel and Tom Scott and Doug Strawn on saxophones – with an orchestra renowned for its exceptional quality and versatility.
An intimate feel and a labour of love
All the components come together on a haunting version of Carpenters' 1977 song 'I Just Fall In Love Again', which was later a hit for both Anne Murray and Dusty Springfield. In addition to an imposing ballad version of The Beatles' classic, on which Karen Carpenter's voice is as clear as a forest bird, there is a blissful version of 'Yesterday Once More', which remains a favourite of Richard's own compositions.
Associate producer Nick Patrick, who has been an integral part of previous RPO orchestra albums and who has worked with musicians as diverse as Hans Zimmer, Placido Domingo, Lulu and Gerry Rafferty, praised the arrangements: "It's a dream come true having the opportunity to work alongside a writer-producer-arranger like Richard Carpenter. These songs are incredible and this album can bring a whole new audience to the Carpenters."
After returning to America, Richard Carpenter went into Capitol Studios to finish the final mixes, bringing his own Steinway piano into the studio in Los Angeles "to give it a feel of home". The whole Carpenters orchestral album has an intimate feel and is clearly a labour of love.
Carpenters set a new standard for melodic pop in the 70s and these refreshed tracks allow Karen's voice to soar anew. Showcasing that voice was Richard's "number one reason for undertaking the project". He has fulfilled that ambition handsomely.
Carpenters With The Royal Philharmonic Orchestra is out now and can be bought here.
Listen to the best of Carpenters on Apple Music and Spotify.
Format:
UK English