'Breaking Hearts': Behind Elton John's Emotive Classic
'Breaking Hearts' found Elton John fusing new technology with his timeless songwriting to record Bernie Taupin's 'favourite album of that period.'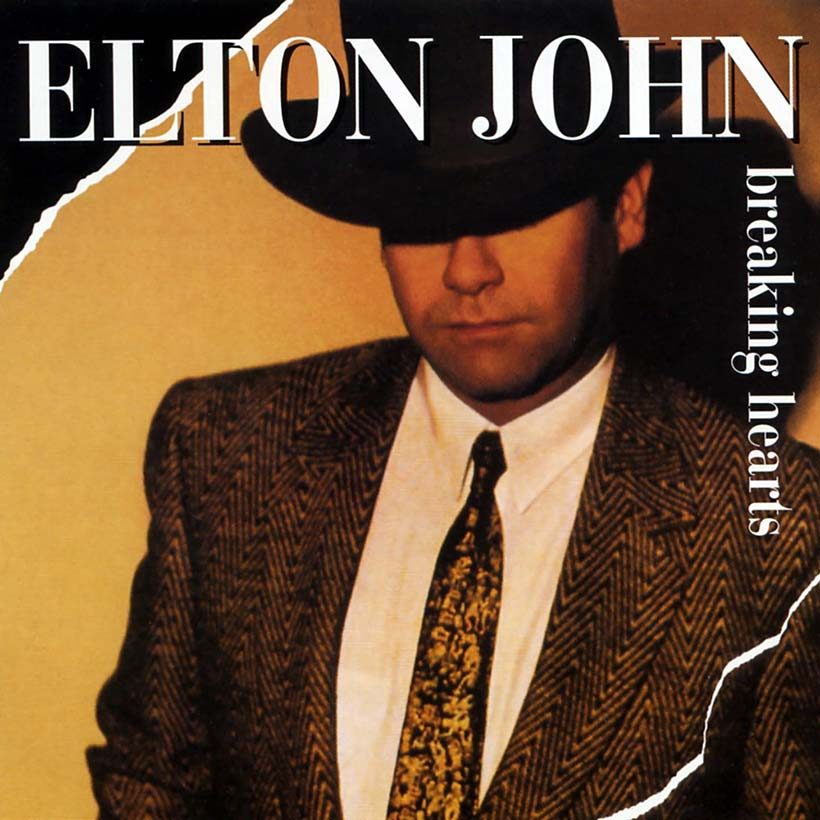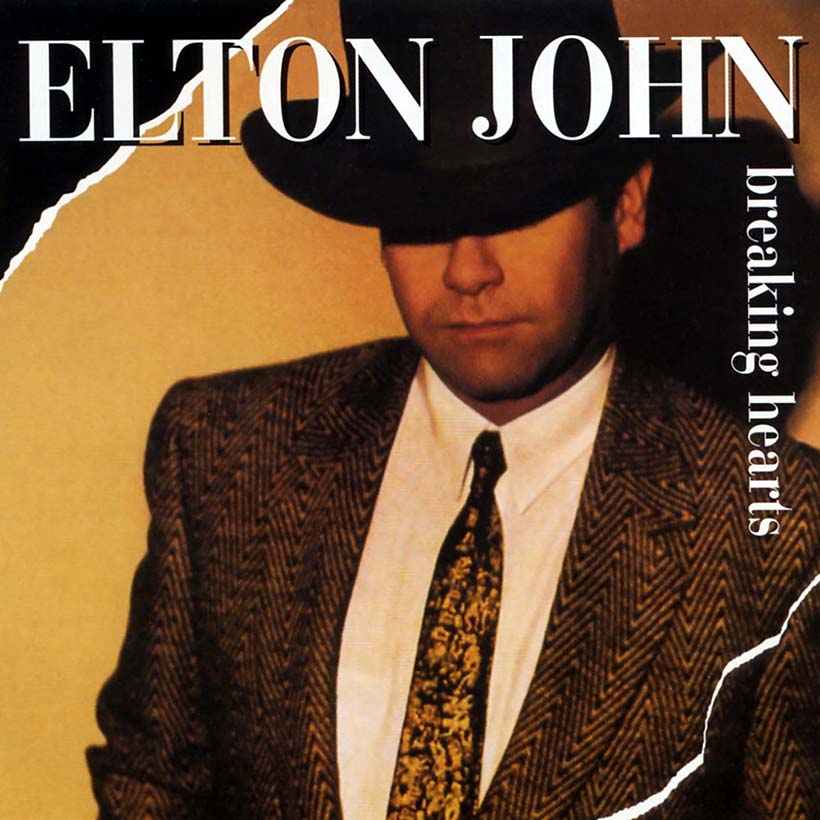 As so often, the lead-in to Elton John's 18th studio album, Breaking Hearts, was via a hit song that became a trademark. "Sad Songs (Say So Much)" was a confidently rolling, feelgood number that still features in Elton's live shows. The nostalgic Bernie Taupin lyric was a celebration of how uplifting old music can be. Its video, directed by Russell Mulcahy, showed an unusually un-bespectacled Elton on a street in Sydney.
That spring 1984 single was another perfect piece of four-way studio co-ordination between the singer and his true-blue band. Davey Johnstone, Dee Murray and Nigel Olsson played their usual unswerving roles to the direction of experienced English producer Chris Thomas. He was hired to helm Breaking Hearts as he had the happy return to form that was 1983's Too Low For Zero. Meanwhile, the new album's recording engineer was none other than Renate Blauel, whom Elton married during the making of the record, which was released on June 18, 1984.
'It's my favourite album of that period'
Bernie Taupin later told Music Connection's Steven P. Wheeler for of the reunion that period represented. "Too Low For Zero was the first album since [1976's] Blue Moves where we wrote everything together," he said. "Before that it had been a couple of songs here and there. [Elton and I] were both in the wasteland, playing with other projects, writing with other people, and neither of us too successfully.
"We both knew that we wanted to work together again, but we had to wait until it just fell into place. We knew that when the time was right it would just happen. Like everything else in our careers, we don't pressure it. We just allow time to elapse until things fall into place, and that's how it happened with the Too Low For Zero album. And it worked, it was a very successful album.
"That's a good album, I like that album. But, actually, the album after that – Breaking Hearts – is really one of my favourite albums. I think it's my favourite album of that particular period, although Too Low has some very good songs on it."
Recording sessions: 'I've always recorded away from the city'
Breaking Hearts saw the band returning to Air Studios in Montserrat, a well-liked setting for Elton in this era. In a remarkably self-contained project, the sole musician to appear outside of the core quartet was Andrew Thompson, who played saxophone on "Li'l 'Frigerator."
"You're away from everybody," said Elton, explaining the Caribbean island setting. "Throughout my career I've always recorded places that have been away from, more or less, the city. You go there to work. We record from ten in the morning until eight at night, and then by that time you're absolutely knackered and you go to bed. You get up the next morning and you work. From a creative point of view, if I've got four weeks or three weeks of work to do, I can do it, and I'm not bothered by anyone."
Singles: "Sad Songs (Say So Much)," "Passengers," "Who Wears These Shoes"
As "Sad Songs (Say So Much)" was emerging, Elton's heart was temporarily elsewhere. His beloved Watford Football Club made it to the highlight of the English football season, the FA Cup Final at Wembley Stadium. Sadly, they lost to Everton, though footage of Elton, overwhelmed with emotion at his club's achievement, is a familiar, much-played sight to British football fans.
"Sad Songs" was one of the numbers chosen for reinterpretation on 2018's Restoration, the country-themed of the two tribute albums of the songs of Elton and Bernie, and was remade by Nashville notable Dierks Bentley.
After the original "Sad Songs" made the Top 10 in the UK, US and many countries around the world, the second single was the fun and offbeat "Passengers." The John-Taupin writing axis was augmented with a credit here for Johnstone. But there was also an unlikely co-writing credit for Phineas Mkhize, who had recorded the basic melody for it as a South African folk song, "Isonto Lezayone," in 1963. Taupin wrote the anti-apartheid sentiment and even made a cameo appearance in the video, filmed in St Tropez. The song hit No.5 in the UK.
Breaking Hearts gave Elton a different Top 20 hit in America, where "Who Wears These Shoes" climbed to No.16. Other features of the album were the ballad "Breaking Hearts (Ain't What It Used To Be)" and the midtempo single "In Neon." The pacy "Did He Shoot Her?" featured a rock guitar solo by Johnstone, and there was another underrated ballad in "Burning Buildings," The album had John playing a wide variety of keyboards, including synthesizers, clavinet, harmonium, Hammond organ and Fender Rhodes.
Release and reception
Some of the new technology at the superstar's disposal was a distinct benefit. "It was a complete departure," he remembered later. "I was writing songs on a rhythm box and recording them straightaway. It really only took about two weeks to record that album – written and recorded. [Chris Thomas] did a week's overdubs in LA, and that was it."
Breaking Hearts entered the UK chart at No.2. It was beaten to the top only by the phenomenon of Bob Marley And The Wailers' Legend, which was in the seventh of 12 straight weeks at No.1. Elton's album spent a total of 14 weeks in the Top 20, and went gold in the UK just a week after it had gone silver. In Elton's steadfast commercial heartland of America, it was gold by September and reached platinum status in 1988.
By the time even the first single from Breaking Hearts was released, Elton was where he nearly always was when he wasn't in the studio: on the road. He started a 44-date European tour in Sarajevo on April  17, 1984, culminating in a Wembley Stadium show on June 30. Just over a year later, he would be back there as part of the biggest live event of all time, Live Aid.
The North American leg of the tour started in August, running to three months, 62 shows and no fewer than five nights at New York's Madison Square Garden. New songs, including "Li'l 'Frigerator," "Sad Songs (Say So Much)," and "Who Wears These Shoes" duly took their place alongside the crown jewels of Elton's set, from "Your Song" to "Rocket Man."
Buy or stream Breaking Hearts.
Listen to the best of Elton John on Apple Music and Spotify.