Who Has Won The Most Grammy Awards In History?
Legendary talents such as Stevie Wonder and Quincy Jones have no end of awards to their names, but which artist has the most Grammys?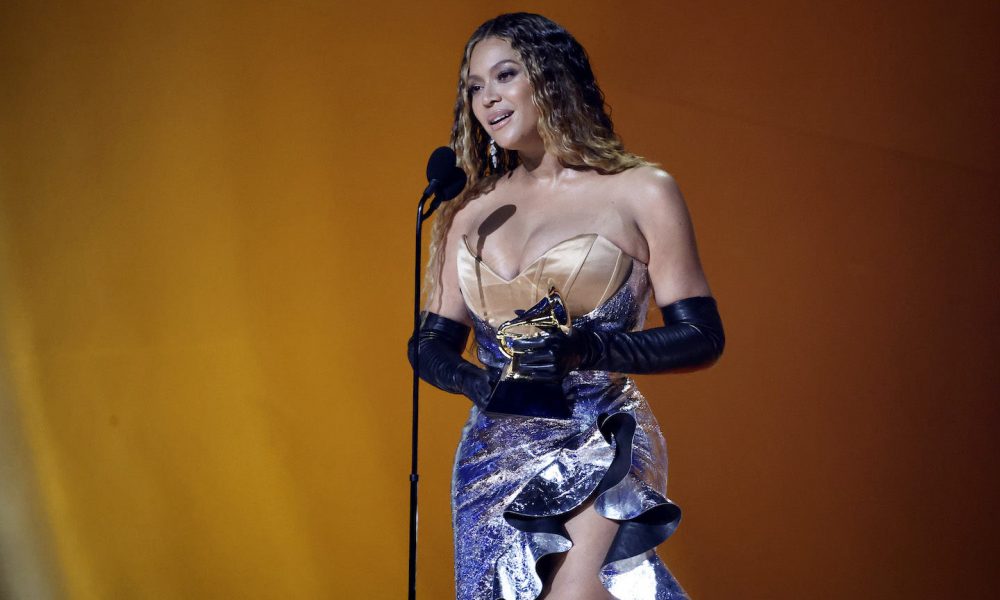 The prestigious Grammy Awards are associated with the biggest names in music, so who would you think holds the title for the most Grammy wins in history? The answer is, of course, Beyoncé. After her haul at the 2023 Grammy Awards, she has 33 to her name.
Even though the great Beyoncé now holds the title, you'll likely be surprised by some of the names of folks that have more than 20 wins. There is an elite cadre of artists that have reached those heights. Some are obvious: Quincy Jones, Stevie Wonder, Jay-Z, and Kanye West. Some are less so.
There's Alison Krauss, for example, with a stunning 27 awards to her name. Krauss has won a variety of awards for solo releases such as Lonely Runs Both Ways and for her much-acclaimed Robert Plant collaboration, Raising Sand. On the jazz side of things, Chick Corea and Pat Metheny have the most statues.
Perhaps the real surprise, though, is that many of the biggest Grammy Award winners come from the classical sphere. Responsible for composing seminal scores for the likes of Jaws, ET The Extra-Terrestrial, and the hallowed Star Wars, you could really refer to 25-time Grammy winner John Williams as a household name, but it's harder to make a claim for gifted classical pianist and 25-time Grammy winner Vladimir Horowitz; Met Opera producer David Frost; or French composer Pierre Boulez.
These are all staggering feats, yet they still fall behind one relatively unsung figure's achievements. Comfortably ahead of the pack is Sir Georg Solti, the Hungarian-born orchestral and operatic conductor, and long-serving musical director of the Chicago Symphony Orchestra. Initially rewarded with a Grammy for Best Opera Recording for Verdi: Aida in 1963, Solti's triumphs continued until the year of his passing, 1997, when he won Best Opera Recording for Wagner: Die Meistersinger Von Nurnberg. In all, Solti won 31 Grammys.