Hear Etta James' 'I Got You Babe' Soundtrack 'The Last Of Us'
James cut the track during her 1967 sessions at Rick Hall's FAME Studios that yielded the great 'Tell Mama' LP.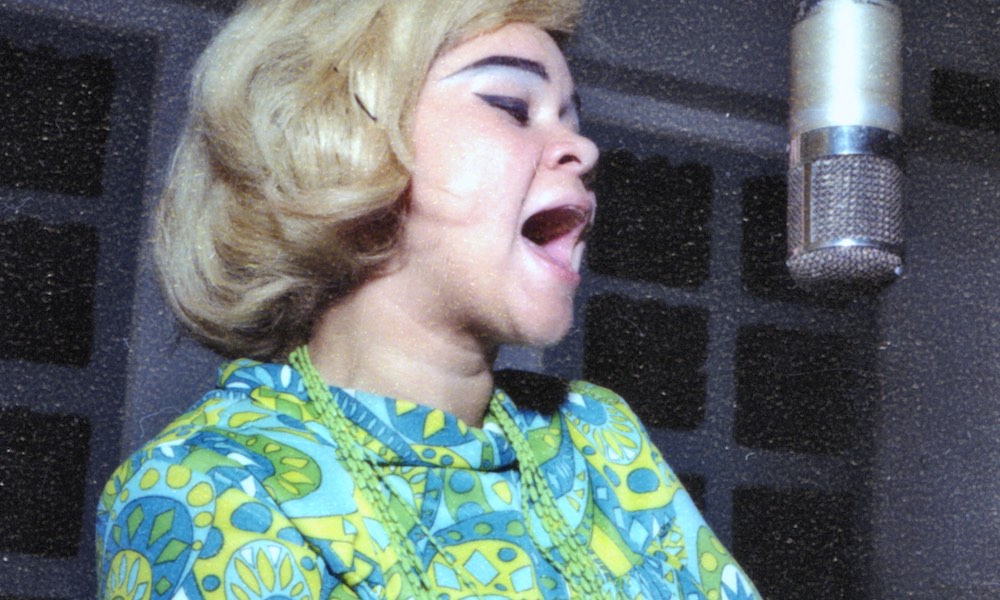 Continuing its streak of great needle-drop moments, the latest episode of HBO's The Last of Us, finally gives audiences an exploration of Ellie's backstory, set to Etta James' cover of "I Got You Babe."
While Linda Ronstadt soundtracked the beautiful love story between Bill (Nick Offerman) and Frank (Murray Bartlett), Ellie's queer love story is set to James' rollicking cover, as she and her best friend Riley spend an evening at an abandoned mall, before their relationship is cut short when Riley gets bit.
This episode sees a bit of HBO prestige show crossover with Euphoria star Storm Reid (who plays Rue's sister Gia) taking on the role of Riley.
The flashback episode was also a key part of Ellie's character in the game, with the two dancing along to the same Etta James song.
Etta James wasn't the first to interpret "I Got You Babe," and when she did, it was decades before we got to hear it. But when the peerless rhythm and blues vocalist got her pipes on it, the Sonny & Cher pop classic and 1965 chart-topper was never the same again.
James cut the track during the August-December 1967 era of her sessions at Rick Hall's FAME Studios in Muscle Shoals that yielded the Tell Mama LP, released in February the following year. Widely regarded by fans as her best album, it included two of the famous recordings she ever made.
The dynamite title track went to No.10 on Billboard's R&B chart and, with Hall's production given the fuel injection of the Muscle Shoals Horn Section, it crossed over to No.23 pop. It was the highest that James ever climbed on the Hot 100. Her indelible original of the tearjerking ballad "I'd Rather Go Blind" isn't listed among her original hits, for the simple but surprising reason that it was "only" the B-side of "Tell Mama."
Etta James - I Got You Babe (Official Visualizer)
The original 12-track album also included another R&B hit in a version of Otis Redding's "Security," alongside remakes of Jimmy Hughes' "Steal Away," Rosco Gordon's "Just A Little Bit," and other gems. James' brilliant, driving version of "I Got You Babe" invested the song with a whole new layer of soul and funk that it never had, before or since. But it wasn't released until the expanded Tell Mama: The Complete Muscle Shoals Sessions came out on CD in 2001.
The recording, and the sessions as a whole, were the masterful combination of a unique soul voice and an incredible set of studio musicians. It was a recipe that had produced Aretha Franklin's first Atlantic album I Never Loved a Man the Way I Love You, recorded at Muscle Shoals earlier in 1967. The following year, the same formula led to Dusty Springfield's career-high Dusty In Memphis LP.
"I Got You Babe" has gone to attract ever more covers with the passing decades. Arthur Conley chose it as a single in 1976; among the more improbable versions were one by Cher herself with Beavis and Butt-head, in 1993, and a 2015 take by Blackmore's Night, featuring the former Deep Purple guitarist.
In chart terms, the song reiterated its bestselling potential in 1985, when UB40's reggae re-heating, with guest vocals by Chrissie Hynde, went to No.1 in the UK, Australia and beyond. But for sheer depth of soul, none of those interpretations could hold a candle to Etta James.
Buy or stream "I Got You Babe" on Etta James' Tell Mama: The Complete Muscle Shoals Sessions.