Oldest Bands In Music: Acts That Defy The Laws Of Age And Time
It's better to burn out than to fade away… but sometimes a band does neither. After decades on the road, the oldest bands in music history still bring the noise.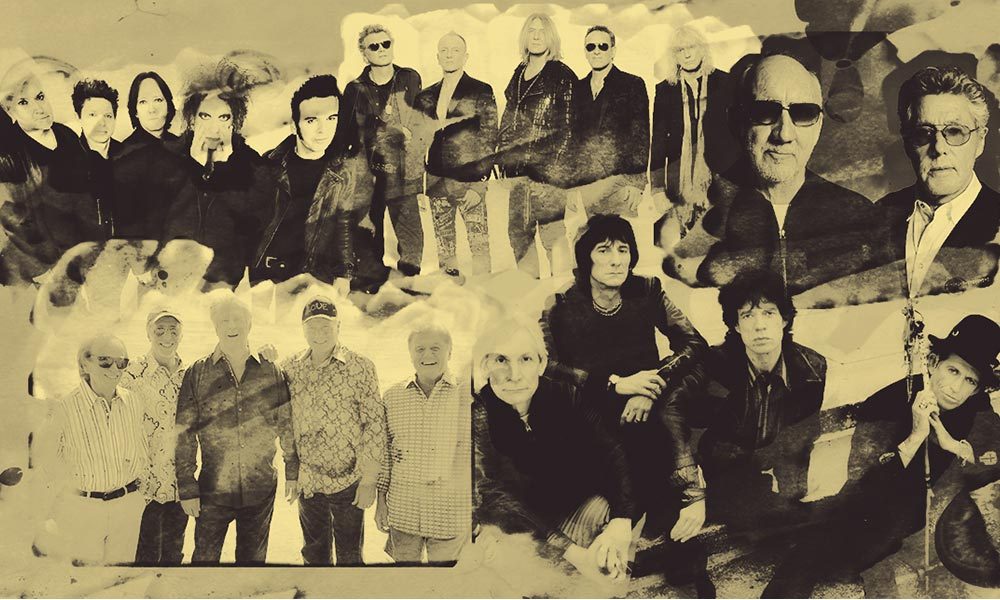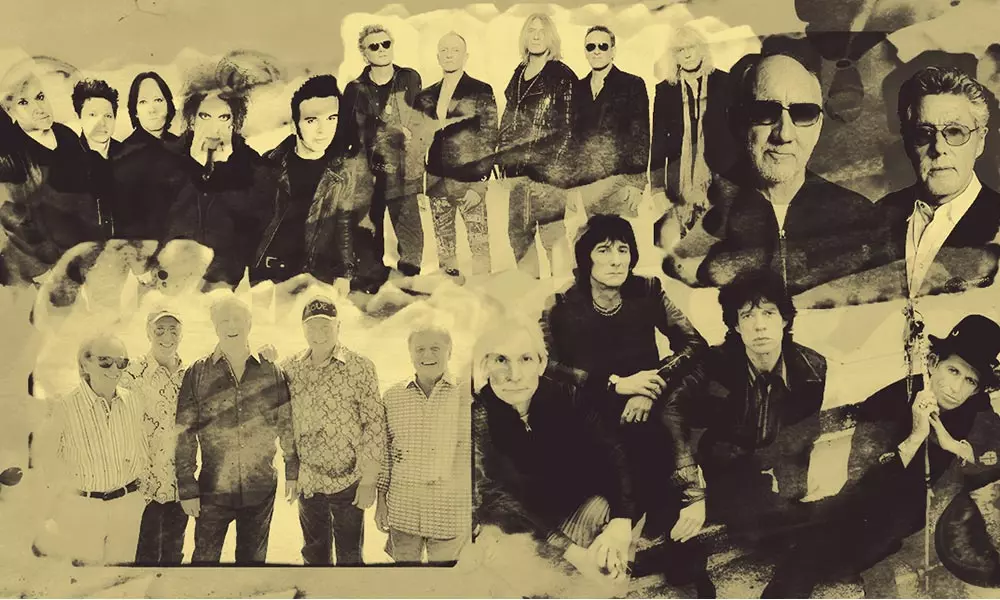 It's better to burn out than to fade away – or so said Neil Young. But, once in a while, a band does neither. This list of just a few of the oldest bands in music celebrates the groups who have become a part of our cultural fabric: they've weathered the storms together, survived changing trends, and proven that they've got what it takes to keep a loyal fanbase coming back for more, decade after decade.
While you're reading, listen to our Golden Oldies playlist here.
37: Metallica
One of the longest-running metal bands around, in a genre not known for longevity, Metallica continue to innovate and their albums are still going platinum. The group has seen a bit of change through the years, most notably after the death of bass guitar player Cliff Burton, but has remained unchanged since the arrival of Robert Trujillo in 2003.
Year formed: 1981
36: The Radiators
Anyone who's been to New Orleans since 1978 should know this band. The Radiators have ruled the famed juke joint Tipitina's and the city's legendary Jazz Fest, all while making only one personnel change: adding and subtracting a percussionist. Though they called it quits in 2010, they've performed live every year since then, and continue to be one of the longest-running groups.
Year formed: 1978
The Radiators - Like Dreamers Do
35: Def Leppard
UK hard rock legends Def Leppard deserve inclusion on this list for perseverance alone, having survived two tragedies – the loss of guitarist Steve Clark, and of drummer Rock Allen's arm – at the height of their fame. For all that they've accomplished over the years, they've had almost no change in personnel in 40 years, with no living member leaving since guitarist Pete Willis, in 1982.
Year formed: 1977
"Pour Some Sugar On Me" Live at iHeartRadio Festival 2019 - Def Leppard
34: U2
Always a close-knit brotherhood, U2 hasn't experienced a personnel change since 1978. The core line-up was solidified that year when The Edge's brother Dik Evans realized the band didn't need a rhythm guitarist and walked offstage during a show.
Year formed: 1976
Sunday Bloody Sunday (Live From Red Rocks Amphitheatre, Colorado, USA / 1983 / Remaste...
33: Madness
The ska-pop veterans of North London are still going strong since releasing the smash single "One Step Beyond." and accompanying album, back in 1979. The original six-member outfit (dancer Chas Smash, now departed, joined afterward) remains intact and continues to be one of the oldest bands British music has ever known.
Year formed: 1976
Madness - One Step Beyond (Official 4k Video)
32: The Cure
Robert Smith's crew have probably had the most personnel changes of any bands on this list, but The Cure is arguably about a spirit – a dark and mysterious spirit, of course – more than a line-up. So it makes sense that Smith and the current line-up, which has actually has two-thirds of the original group since bassist Simon Gallup returned, recently celebrated the band's 40th anniversary by playing songs from their entire history.
Year formed: 1976
THE CURE - JUST LIKE HEAVEN (40 LIVE - CURÆTION-25 + ANNIVERSARY)
31: Iron Maiden
Pioneers of the new wave of British heavy metal, Iron Maiden have sold more than 100 million copies of their albums through their long and illustrious career. They turned rock music heavy, with lyrics perfectly suited to Bruce Dickinson's operatic vocal range. And they're still going strong today.
Year formed: 1975
30: Eagles
Despite a few stops and starts, the band behind mega-hit "Hotel California" are still working. Among the world's top-selling bands ever, Don Henley, Joe Walsh, and the rest of the group have nothing to prove, but they continue to entertain audiences on tour.
Year formed: 1971
29: Aerosmith
All five members who formed Aerosmith in 1970 are still rocking, which would make them kings of the hill. Only trouble is the five-year 70s-80s stretch when guitarists Joe Perry and Brad Whitford took a flyer. By now, however, they've probably forgotten they were ever gone.
Year formed: 1970
Aerosmith - Crazy (Official Music Video)
28: ZZ Top
That little ol' band from Texas has maintained the same lineup together for just under a half-century, with nobody ever coming or going. Yes, Billy Gibbons made the first ZZ Top single with two different guys, but the Gibbons/Hill/Beard trio has been in place since 1970. That's enough to make ZZ Top the longest-running group with an unchanged line-up in the entire history of popular music. There's got to be magic in those beards.
Year formed: 1969
ZZ Top - I Gotsta Get Paid
27: Little Feat
When Little Feat resumed touring in 1987, after a break prompted by founder Lowell George's death, they promised onstage that it wouldn't be "one of those jive, once-around-the-block reunions." They weren't kidding: they've since lost drummer Richie Hayward, but the four survivors of the Dixie Chicken line-up are still all aboard and remain one of the longest-running groups.
Year formed: 1969
Little Feat - Rock and Roll Doctor (Live In Holland 1976)
26: Black Sabbath
The Wikipedia page for Black Sabbath members is long and voluminous. But the heavy metal band long fronted by Ozzy Osbourne deserves credit for remaining an essential group for many decades. The band officially retired in 2017.
Year formed: 1968
25: Rush
Though they didn't set any longevity records, 44 years together is no slouch, with the familiar Rush trio of Alex Lifeson, Geddy Lee, and drummer Neil Peart remaining stable from 1974-2018. By the time they wound it down, Rush's musical synchrony was unmatchable.
Year formed: 1968
Rush: Distant Early Warning (R40 LIVE) | Cinema Strangiato 2019
24: Deep Purple
The most durable of British hard-rock bands, Deep Purple still includes three-fifths of the group that recorded "Smoke On The Water" in 1971. And let's hear it for Ian Paice, who's not only an underrated drummer, but the one Purple member who's been in every line-up. If you see the band on their current tour – a "goodbye" tour, though they'll be back in the studio afterward – expect it to close with "Hush," the hit that started it all in 1968.
Year formed: 1968
Deep Purple - Smoke On The Water
23: Parliament/Funkadelic
Whatever George Clinton calls it, or whoever's in the line-up, the funky spirit of this band – which technically began as The Parliaments, back in the 50s – is eternal; and that even counts for the hip-hop experiments on the last few releases. P-Funk's future's in doubt now that Clinton's retiring, but there will still be a Mothership somewhere in the universe
Year formed: 1968
Mothership Connection (Star Child)
22: Genesis
Founded in 1967, Genesis have had plenty of line-up changes over the years. Among many other transformations, perhaps the most surprising was their move from progressive rock giants to pop music titans. In 2020, it was announced that the group would play live concerts yet again, on a tour called The Last Domino?
Year formed: 1967
21: Van Der Graaf Generator
Prog bands are notorious for their personnel turnover; Yes and King Crimson are a genealogist's nightmare. But the line-up of Van Der Graaf Generator that recently toured and recorded in 2016 – featuring the core of the late-60s band, including Peter Hammill, Hugh Banton, and Guy Evans –proved to be more intense than ever.
Year formed: 1967
20: Fairport Convention
England's first great folk-rock band was always more than the sum of its parts, and the changes started early. Their 1968 debut and 1973's Rosie album were made by entirely different line-ups, yet each is quintessentially Fairport. After 50 years, they play on with long-returned founder Simon Nicol and early joiner Dave Pegg.
Year formed: 1967
19: Chicago
Given their endless personnel changes, you wouldn't expect to find Chicago among the list of longest-running groups. But as of 2019, four of the seven founders – Robert Lamm and the three horn players – are still officially in the band, even though the horn men have lately been using subs onstage.
Year formed: 1967
Chicago - You're the Inspiration (Official Music Video)
18: The Monkees
For a band entirely manufactured for TV, the longevity of The Monkees is remarkable. Their original line-up, consisting of Micky Dolenz, Michael Nesmith, Peter Tork, and English actor/singer Davy Jones, starred as a 60s pop-rock band on the NBC sitcom The Monkees (1966-68). After their 60s heyday – and an 80s revival – the band still somewhat persists, with surviving members Micky Dolenz and Mike Nesmith reuniting for occasion tours featuring the music of The Monkees.
Year formed: 1966
The Monkees - Daydream Believer (Official Music Video)
17: Pink Floyd
Pink Floyd are no longer an active group, but they had a decades-strong run starting in 1965. The psychedelic rock legends can count many classics to their name, with highlights including Dark Side of the Moon and The Wall.
Year formed: 1965
16: Vanilla Fudge
The band that arguably invented heavy metal, and definitely made one of the weirdest concept albums of all time (The Beat Goes On), is still at it despite a few breaks over the years. Presently, only retired bassist Tim Bogert is missing from the 1967 line-up.
Year formed: 1965
15: The Cowsills
Siblings can't break up (though, sadly, three of The Cowsills have passed). The Cowsills still consist of Bob, Paul, and Susan doing the vintage harmonies (while brother John is an honorary Beach Boy, providing vocals and drums with Mike Love and Bruce Johnston's touring band), making them a real breath of fresh air on the 60s revival circuit.
Year formed: 1965
The Rain The Park And Other Things
14: Moody Blues
Despite a short hiatus in the 70s, the Moody Blues are among the longest-running rock groups ever. Their perhaps best remembered for their studio album, Days of Future Passed, which contains "Nights in White Satin."
Year formed: 1964
13: The Who
Since their original formation in 1964, The Who have taken breaks from the road, gone solo, and suffered tragedy, namely the death of drummer Keith Moon. But despite all of that, singer Roger Daltrey and guitarist Pete Townshend are still going. They also deserve a special merit prize among the oldest groups, for lasting the longest after their official "farewell tour," which was back in 1982. Something tells us that we'll be hearing "Baba O'Riley" for a few years to come.
Year formed: 1964
The Who - All This Music Must Fade (New Song)
12: Neil Young And Crazy Horse
Neil Young And Crazy Horse have never broken up, but they have taken a few extended breaks in the barn. The core of Neil Young, Billy Talbot, and Ralph Molina has been in place since 1969, with the fourth position being held by the late Danny Whitten, the retired Frank Sampedro and, currently, Nils Lofgren.
Year formed: 1963
Cortez the Killer (2016 Remaster)
11: The Dixie Cups
New Orleans' contribution to the "girl group" era gave the world the classic "Chapel Of Love." Two of the three original members (sisters Barbara and Rosa Lee Hawkins) still perform regularly, while the third slot is now taken by Athelgra Neville, whose brothers are equally legendary down in Crescent City.
Year formed: 1963
10: The Beach Boys
Life without The Beach Boys is too sad to imagine, but since 1962 we haven't had to. Through all their complex history there's always been a version of the group on the road, and currently you have your choice of two: Mike Love has the official Beach Boys, with longtime cohort Bruce Johnston, while Brian Wilson's solo band features two original bandmates, himself and Al Jardine.
Year formed: 1962
The Beach Boys - Sloop John B Promo Film
9: The Rolling Stones
Rock immortals in more ways than one, Mick Jagger, Keith Richards, Charlie Watts, and Ronnie Wood are remarkably durable for a band that's lived so hard. Three of the members who formed the band in 1962 are still there, and even new guy Ronnie Wood has a few decades to his credit.
Year formed: 1962
The Rolling Stones - You Can't Always Get What You Want (Bridges To Buenos Aires)
8: Golden Earring
Perhaps best known as the writers of "Radar Love," one of the most famous Dutch bands ever are the true Methuselahs of rock. The two founders, bassist Rinus Gerritsen and guitarist George Kooymans, started in the Hague way back in 1961, while singer Barry Hay joined in 1967 and drummer Cesar Zuiderwijk came aboard in 1970. Other players have come and gone, but no quartet can match the longevity of the core four from the Netherlands.
Year formed: 1961
7: The Zombies
They've had some long breaks, but the same band that cut 1968's beloved Odessey & Oracle album (minus only the late guitarist Paul Atkinson) were still performing it in 2019 – and sounding better than ever, thanks to the golden-voiced Colin Blunstone.
Year formed: 1961
The Zombies - Time Of The Season
6: Jay And The Americans
Largely intact pre-Beatles groups get scarcer every year, but this vocal group has only had seven different members (including three Jays) in its 60-year history. You can still see three-quarters of the group that recorded the 60s classic "Come A Little Bit Closer."
Year formed: 1960
5: The O'Jays
Formed in 1958 (with two originals still remaining), R&B stalwarts The O'Jays were already veterans when they hit in the 70s with "Back Stabbers" and "Love Train."
Year formed: 1958
4: Four Tops
Nobody ever quit Motown quartet Four Tops, which maintained the same line-up for an amazing 44 years, beginning in 1953. Three of the founders have since passed, but the group is alive with sole original Duke Fakir.
Year formed: 1953
3: The Dells
Vocal aficionados love this Chicago group, which represented soul harmony at its smoothest and kept the same five-man lineup for an amazing 49 years, beginning in 1960. Only the death of singer Johnny Carter kept them from hitting a half-century intact as one of the oldest bands.
Year formed: 1945
2: The Oak Ridge Boys
Forget The Beach Boys and their contemporaries: one of America's longest-running groups is a country quartet with precious little crossover success since the 80s 'Elvira' days. The Oak Ridge Boys formed in the 1940s and the current line-up, which still records and tours, has changed very little since the 1970s.
Year formed: 1947
1: The Blind Boys Of Alabama
Most of the original members of this classic gospel group are deceased, but surviving original Jimmy Carter, who gives his age as "a few years past 50," has been performing with The Blind Boys Of Alabama since 1939. Go and top that.
Year formed: 1939
Looking for more? Discover the best live albums of all time.