How 'On The Level' Elevated Status Quo To Rock's Top Flight
Featuring the career-defining single 'Down Down,' 'On The Level' was crammed with potential hits that took Status Quo to the top of the UK charts in 1975.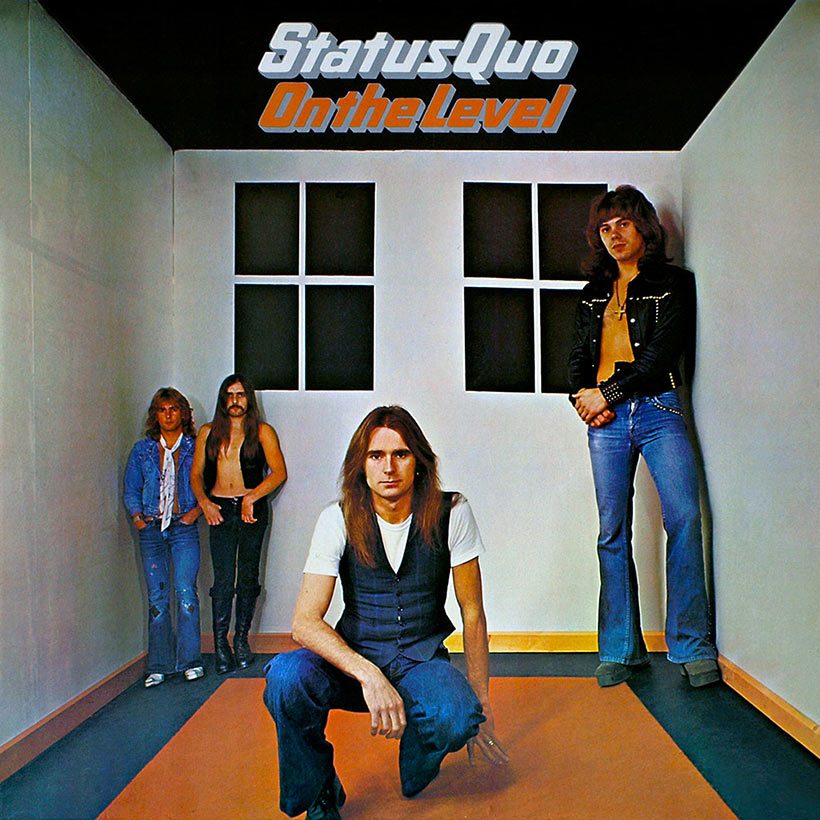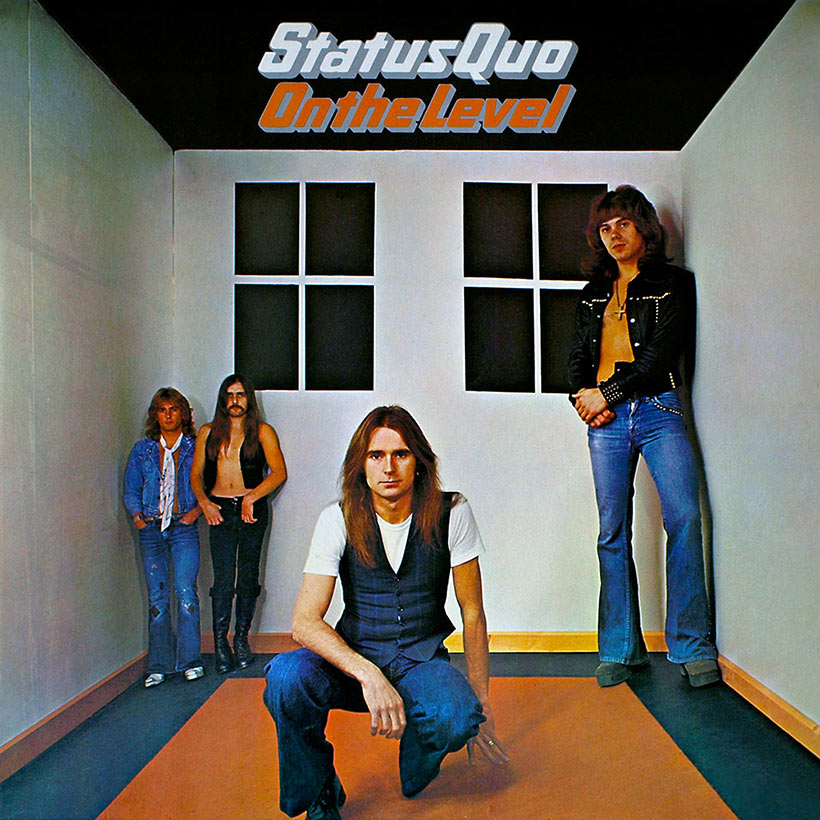 For Status Quo, the art of reinvention proved a slow process. Starting out as a psych-tinged pop outfit, they cracked both UK and US Top 20s in 1968 with their LS Lowry-inspired debut single, "Pictures Of Matchstick Men," but it took a radical change of direction and another seven years of hard graft before 1975's peerless On The Level finally promoted them to rock's premier league.
The stalwart London outfit's dalliance with the 12-bar blues/boogie sound with which they would become synonymous began with "Down The Dustpipe," released as a standalone single in March 1970. However, it was only after Quo signed with respected progressive/hard rock label Vertigo (Black Sabbath, Gentle Giant, Thin Lizzy) and released 1972's hard-edged Piledriver that they really came into their own.
Piledriver included Quo's then best single, "Paper Plane," and that single's Top 10 success kicked off a remarkable run of 33 consecutive UK Top 40 hits for the band. Its parent album rose to No.5 in the British Top 40, while its 1973 follow-up, Hello!, topped the charts and 1974's significantly heavier Quo peaked at No.2.
Solid, dependable albums, Hello! and Quo both yielded evergreen hits courtesy of "Caroline" and "Break The Rules," but the band truly proved their mettle when their storming signature hit, "Down Down," provided them with their first (and only) UK No.1 in January 1975.
Some of the band's later singles – not least "Whatever You Want" and their celebrated cover of the John Fogerty-penned "Rockin' All Over The World" – burrowed deeper into the wider consciousness, yet "Down Down" arguably remains the daddy of all Status Quo singles. Led by an infectious, spiraling riff, the track was simply unstoppable and its slower, smoldering flipside, "Nightride," suggested that Quo were in the process of scaling a sizable creative peak.
Originally released on March 1, 1975, the self-produced On The Level proved that hypothesis was bang on the money. With bassist Alan Lancaster and guitar and vocal duellists Rick Parfitt and Francis Rossi all emerging as singer-songwriters of repute, and John Coghlan's crisp, tenacious drumming providing the all-important backbone, Quo circa On The Level were in their prime and ready to take on the mainstream.
In retrospect, perhaps the most surprising thing about On The Level is that "Down Down" was its only single release, as the record's tracklist was crammed with shoulda-been Top 10 hits. Parfitt's supercharged opener "Little Lady," Lancaster's "Over And Done" and Rossi's strutting, infectious "I Saw The Light" all had "radio hit" stamped through them like sticks of seaside rock – and after all these had faded out, the end of the disc's first side still wasn't in sight. Indeed, such were Quo's reserves of confidence that "Down Down" (reprised here in its unexpurgated five-minute glory, complete with teasing false endings) only put in an appearance at the start of Side Two.
On The Level's proto-punk energy levels remained high until the album took the chequered flag courtesy of a rubber-burning cover of Chuck Berry's "Bye Bye Johnny," yet there were also some intriguing detours and departures along the way. The quixotic "Most Of The Time" commenced as a world-weary lament before morphing into an imperious, gut-level blues, while Lancaster's "Broken Man" came framed by chiming, Byrds-esque guitars. Perhaps best of all was Parfitt's "Where I Am": a heartfelt, reflective ballad trailing a little of the fragrant psychedelia that first marked Quo out as contenders.
Replicating "Down Down"'s success, the gold-selling On The Level climbed to the top of the UK charts and scored highly in most contemporary European listings. For Status Quo, however, resting on their laurels was never an option and their muscular 12-bar boogie remained in fine fettle when they returned to reclaim the British No.1 slot with 1976's spirited Blue For You.